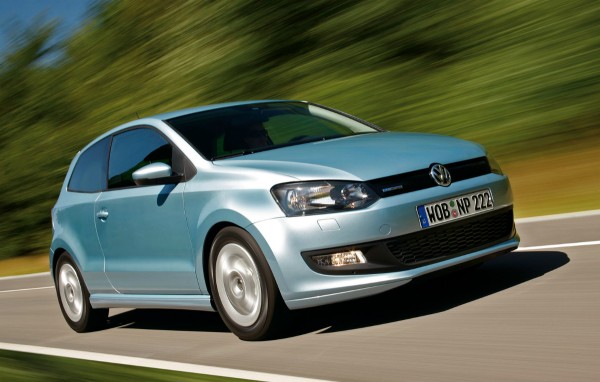 The VW Polo in India is the bread and butter model for the German automaker. And it is not just India, all across the globe VW considers the Polo as a model of paramount importance alongside its elder sisters Golf and Jetta.
To prove its prowess against the deadly competition, Volkswagen did a fuel efficiency run in Germany. Much to the automaker's surprise, the Polo BlueMotion delivered an astonishing 34.48 kmpl completing the entire journey of 1,563 kms in just one tank of fuel.
Why was Volkswagen surprised?
Volkswagen was surprised because the Polo BlueMotion is marketed with the average fuel consumption of 3.3 liters every 100 km – That's 30.48 kmpl. In this specific journey, the Polo BlueMotion exceeded the automaker's expectations by approximately one light year.
What was this test and who conducted it?

This test was carried out by Volkswagen Driving Experience instructors and sponsored by DEKRA-e – a German organization for vehicle certification. The 1,563 km journey began in Wolfsburg, went through Leipzig, Munich, Stuttgart and Kassel Frankfurt all the way back to Wolfsburg. In this journey, the Polo BlueMotion was driven through cities, towns and autobahns for good measure.
How is the Polo BlueMotion different from a normal Polo?
BlueMotion is Volkswagen's own certification for ultra-fuel efficient vehicles. The German automaker only sells the Passat BlueMotion in India but has BlueMotion technology bits on the Polo and Vento.
The Polo BlueMotion benefits from reduced weight, improved aerodynamics, tweaked mechanicals and low rolling resistance tyres. Some of the inclusions also increase the price of the vehicle, which is one of the reasons why VW India did not launch the full-blown BlueMotion variant in India.
The Polo Bluemotion is powered by a 1.2L, three cylinder turbo-diesel with 79 bhp mated to a manual transmission.