VW India has unveiled the VW Passat GTE sedan at the ongoing Auto Expo 2016. The Passat GTE made its global debut at the 2014 Paris Motor Show.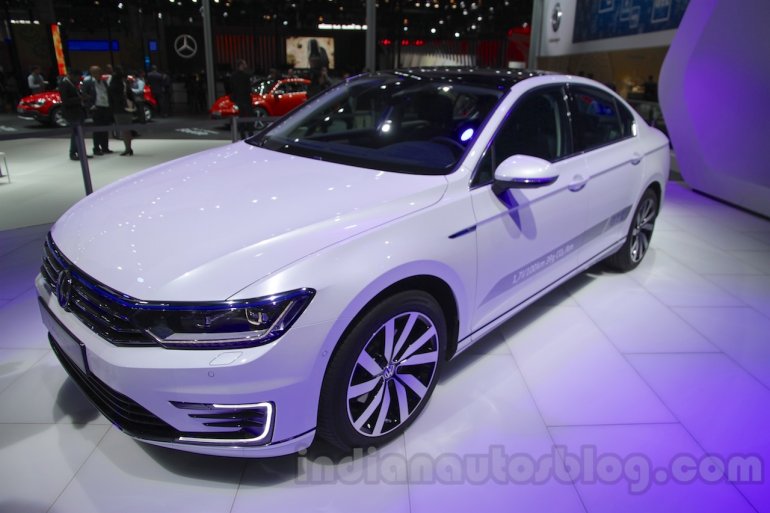 The Passat GTE is based on the eighth generation VW Passat and is the third hybrid product from the German manufacturer, following the limited-edition XL1 and the Golf GTE. Blue accents on the grille, revised front bumper featuring C-shaped LED lights and new alloy wheels differentiate the hybrid model from the regular sedan.
Two engines, a 1.4-liter TSI petrol engine that produces 154 bhp and an electric motor producing 115 bhp and 400 Nm of peak torque, do duty on the Passat GTE. The combined output of 218 bhp transferred through a six-speed dual clutch transmission.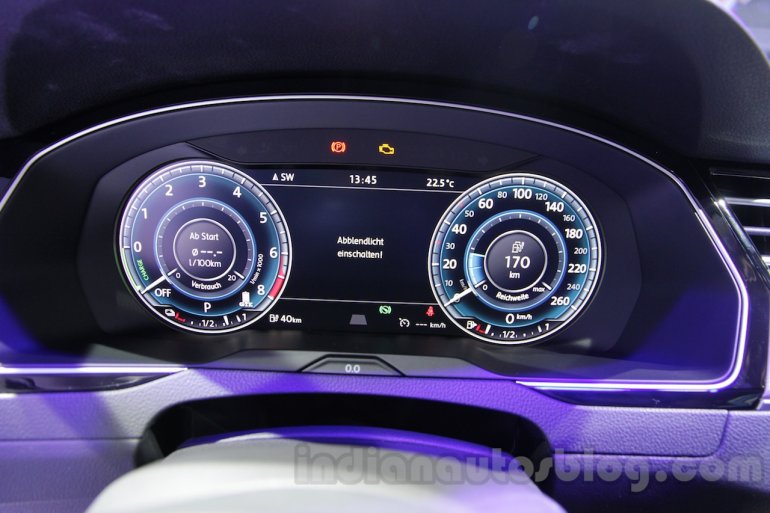 The user can easily shift to the all-electric mode by the push of a button which can propel the car for up to 50 km purely on electric power. As per Euro specs, VW claims an average fuel consumption of 62.5 km/l and energy consumption of 12.2 kWh per 100 km, corresponding to CO2 emissions of fewer than 45 g/km. Both engines put together give the sedan a range of 1,000 km. The hybrid is claimed to take 8 seconds to accelerate from 0-100 km/h, while the top speed is 220 km/h.
The VW Passat GTE comes loaded with an array of safety features including Driver Alert System, Automatic Post-Collision Braking, Autonomous Emergency Braking, Rain sensor, and ParkPilot for front and rear for parking assistance.