The VW Golf is one of the most successful models in automotive history.
Cited as "the most successful European car", the VW Golf has achieved a majestic milestone which only a handful of cars since the inception of motoring, can boast of. VW has recently rolled out the 30 millionth Golf ever since the car's debut in 1974. The milestone car rolled off the German giant's plant at Wolfsburg, Germany.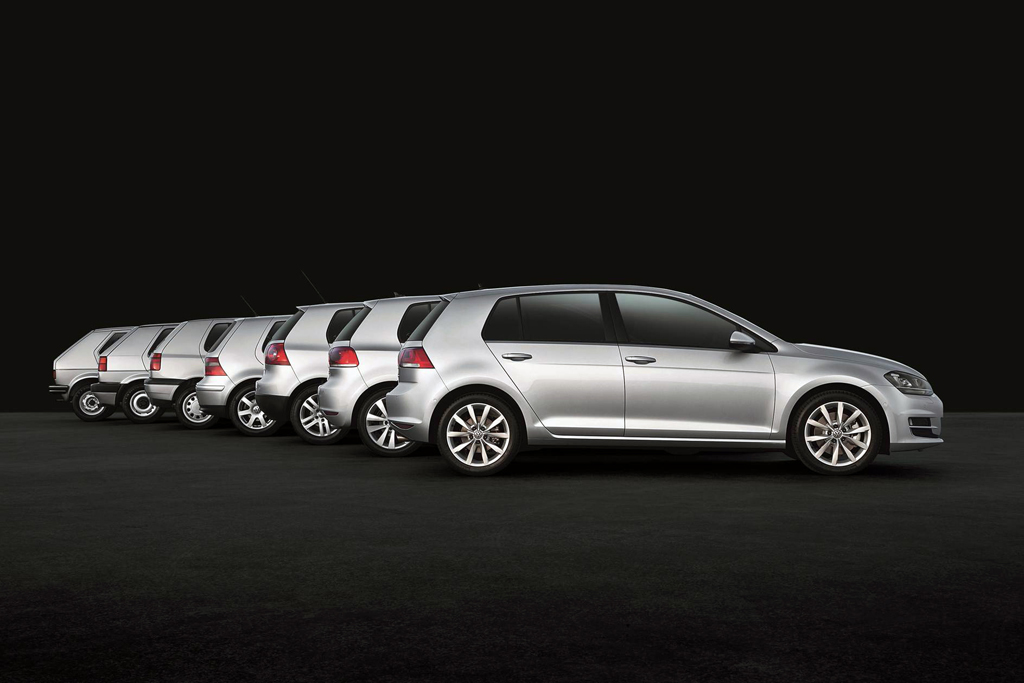 The milestone car is a Golf TDI BlueMotion which will be on display for VW's Wolfsburg employees this Saturday. Interesting fact is, VW has managed to achieve this feat in 39 years. Do the math and its roughly 2,000 cars everyday since the inception!
The Golf has been living through seven generations and with each generation the car became better and better. The first generation is one of the earliest models to feature front wheel drive. Step by step, various first-in-class features started appearing on the Golf.
The seventh generation VW Golf which was unveiled last year won the prestigious world car of the year award for 2013.