VW showed the concept e-load Up! at the Frankfurt Motor Show in September last year. The e-load Up! is basically a cargo carrying version of the Up! running on battery power. VW announced this week at the Hanover Fair that the e-load Up! will be used as an airport pilot vehicle.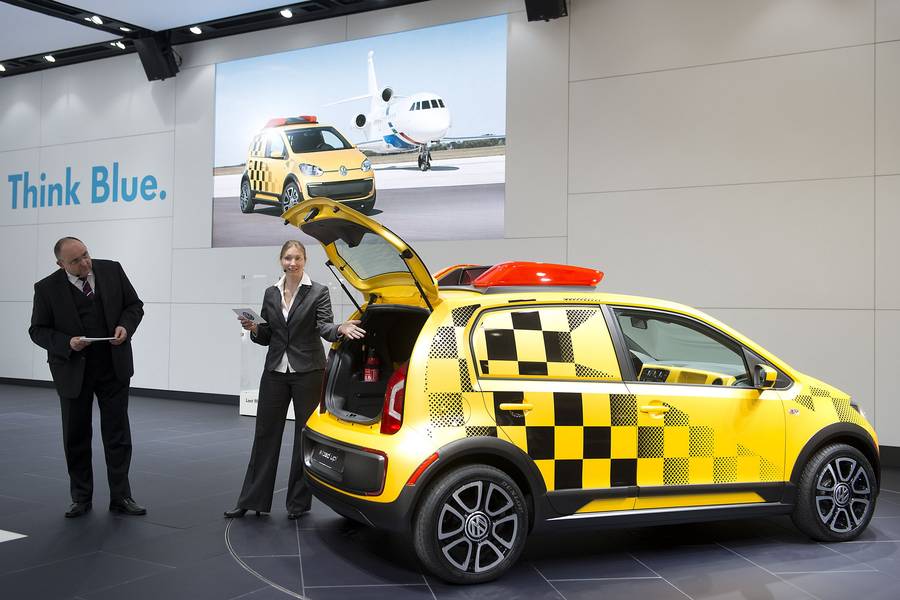 This doesn't seem to be the exact application of the small car, as we imagined it to be a courier/parcel carrier. Where the regular Up!'s boot fits 915 liters of luggage, the e-load Up! can accommodate 1,000 liters as it gets rid of the rear seats completely. The small car has a payload capacity of 300 kg.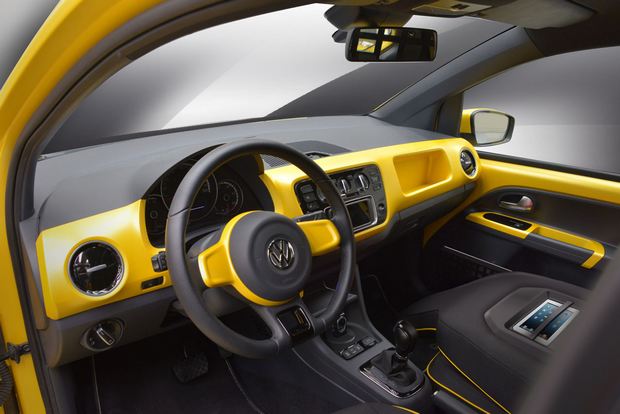 Power for the e-load Up! comes from an 18.7 kW/h battery pack which gives a theoretical range of 160 km on a full charge. 0-100 km/h takes 12.4 seconds while the top-speed is rated at 130 km/h. The electric motor is good for 82 PS of power and 210 Nm of torque. Charging the battery to 80 percent takes 30 minutes at a quick charge station.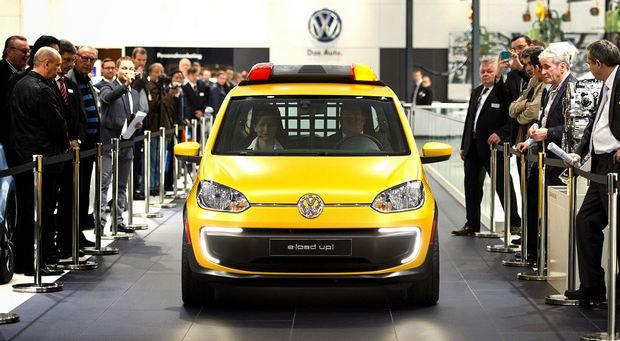 The e-load Up! will be used a 'follow me' vehicle so that airline pilots can easily follow the car and locate their parking bay. As a result, it gets roof-mounted beacons and lights for easy identification.