European premiere for XC90 R-Design, rugged Cross Country variants of S60/V60.
The sporty-looking XC90 R-Design, and the rugged Cross Country variants of the S60/V60 have made their European debut at the 2015 Geneva Motor Show.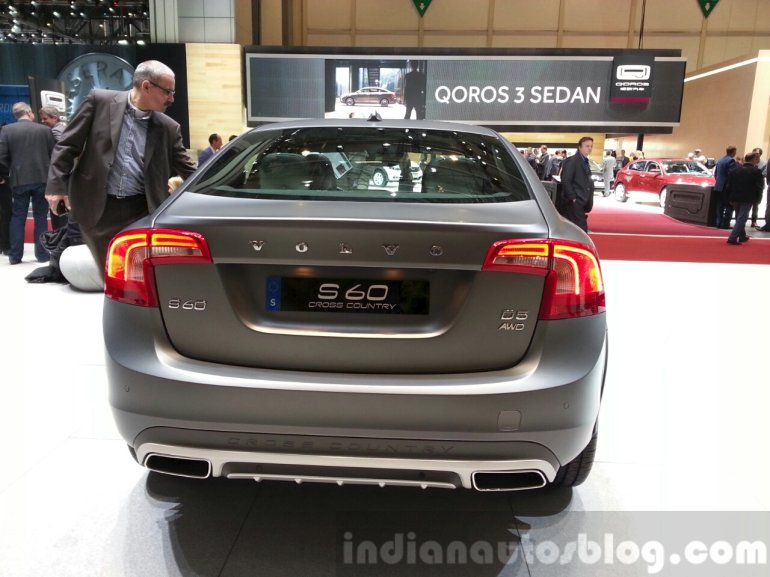 While engine options for all three remain identical to their respective derivative models, the R-Design version of the XC90 adds a dynamic character to the SUV, while the Cross Country variants of the S60 sedan and V60 estate inject a sense of ruggedness to the package.
Volvo XC90 R-Design
Design wise, the new Volvo XC90 R-Design looks more aggressive than the standard model. The R-Design kit swaps the horizontal slat grille for a black mesh grille, and adds a front splitter with a central intake. At the side, it gets a deeper skirts, and five-spoke 21 inch rims unique to the R-Design kit. At the back, rectangular exhaust outlets are enclosed in the lower rear bumper.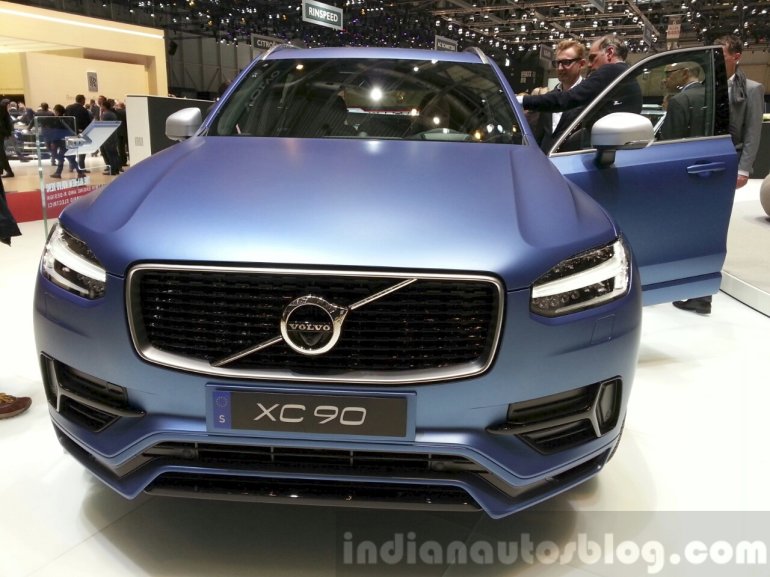 The sporty theme continues inside as well, where the interior is upholstered in a mix of premium Nubuck and Nappa leather, and features R-Design exclusive options like body-hugging sports seats, gearshift, pedals, floor mats and illuminated tread plates.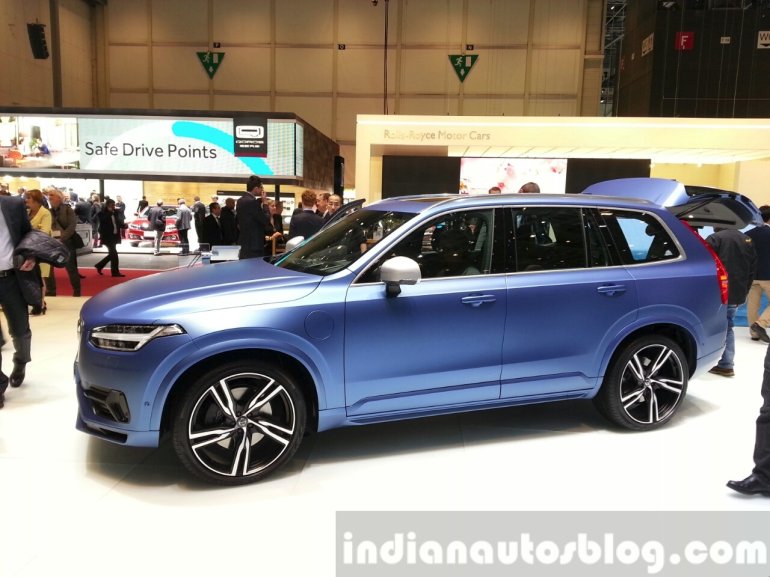 However, no mechanical changes have been made (we'll have to wait for the Polestar variant for that). It is powered Volvo's Drive-E range of four-cylinder engines.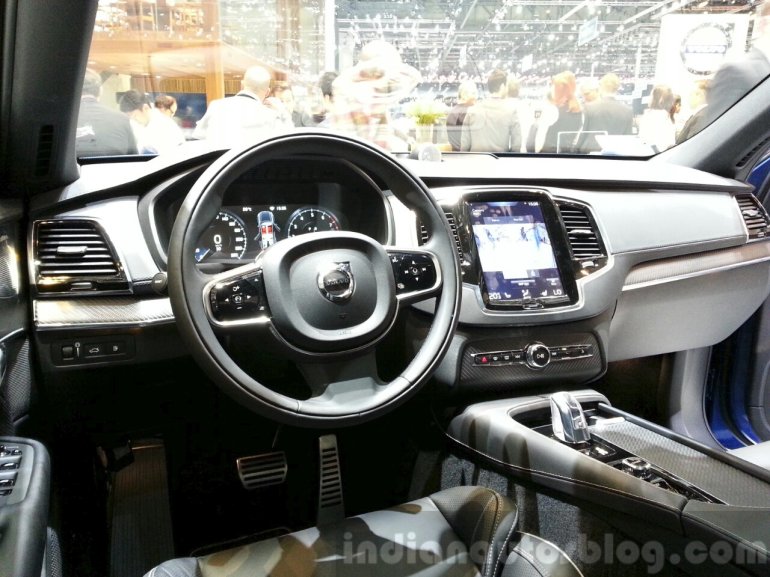 The standard Volvo XC90 will be launched in India this year. Even globally, Volvo has received a great amount of interest for the new XC90.
Volvo S60 Cross Country and V60 Cross Country
Volvo has become the "world's first" by announcing the first ever sedan crossover - the S60 Cross Country - as well as introducing the V60 estate in the same variant (apparently, the '98 V70 XC was the first estate crossover for the brand).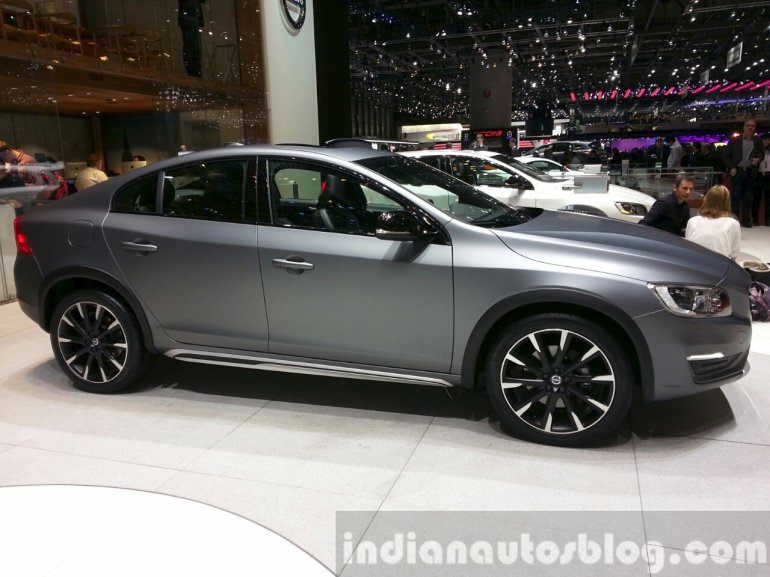 The S60 and V60 Cross Country variants look identical to their standard respective models, save for the increased ground clearance (by 65 mm). To raise its tough appeal, Volvo fitted both the cars with high-profile tires wrapping either 18- and 19-inch wheels, front and rear skidguards and side skid plates.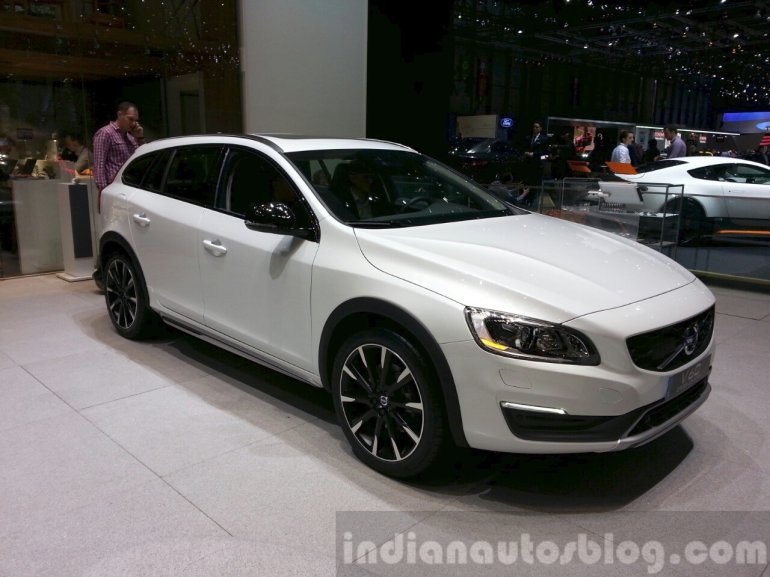 The engine range here includes the frugal Drive-E diesel engine, the 2.4-liter five-cylinder diesel engine and the top-end T5 petrol engine capable of 250 bhp.
2016 Volvo XC90 R-Design at the 2015 Geneva Motor Show - Image Gallery
Volvo S60 Cross Country at the 2015 Geneva Motor Show - Image Gallery
Volvo at Geneva Motor Show 2015 - Press Release
[Slideshare direct link]