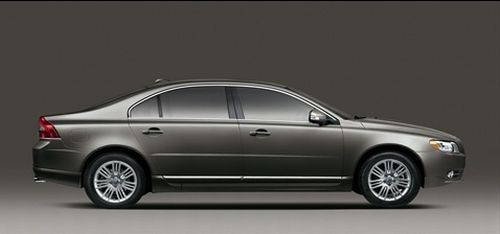 The Swedish carmaker - Volvo has also now taken the 'Long wheelbase route' (like its German counterparts), by launching the Volvo S80L In Chinese market.
Volvo S80L- Limousine version of the Volvo S80
It is a full 140mm longer than a standard S80, with all the extra length dedicated to increasing rear legroom.
Volvo has designed this version of S80L specially for Chinese market.
It's peers will be the likes of the Audi A6L and the E60 BMW 5-Series long wheelbase, as these kinds of spacious luxury cars are in a great demand in Chinese market.
The motivation is simple — Chinese business people (who are growing in number everyday) prefer to be driven places rather than drive themselves.
Earlier, Audi launched the Audi A4L at Guangzhou Motor Show in South China, so now it seems like every luxury carmaker is heading towards China with their Long Wheelbase cars, which are actually proving to be a success in the Chinese auto market.
I also see a lot of 3-Series and C-Class models being chauffeur driven in India. These stretched models should make a lot of profit, but I think if they do release it in India, the pricing will hold the key as it shouldn't affect the parent product.
IAB Comment- Tata, send those Indigo XL's lying in your stock yard to China. It seems stretched sedan buyers in China are on the rise ;)
Source- Paultan