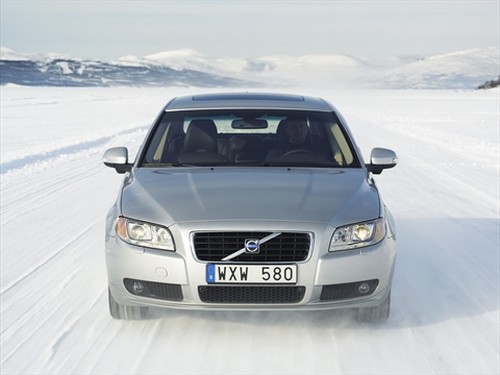 Swedish car major Volvo has taken the environmentally-friendly route by introducing a new 1.6-liter Turbodiesel in its DRIVe range of vehicles.
The 1.6-liter Turbodiesel with 108 bhp and 177 ft-lbs already powers the C30, S40 and V50 and the latest awardee is the S80. Amazingly, the S80 DRIVe manages a 25 kmpl with the CO2 emissions at just 129 g/km. This is achieved by the addition of an all new aerodynamics pack and low rolling resistance tires.
The V70 and the S80 models were the first models to be powered by this engine. The XC 60 and the XC 70 have got their two wheel-drive 'DRIVe' counterparts which are to be unveiled at the Geneva Motorshow next month.
The DRIVe versions of the Volvo XC60 and XC70 meanwhile shift to 2WD rather than 4WD. Both SUVs feature a new 173bhp version of Volvo's 2.4-liter five-cylinder turbodiesel. The S80 and the V70 with this engine provides 22 kmpl and 159 g/km which is amazing for such huge vehicles competing with the likes of the BMW 5 series and Mercedes Benz E-Class.
Source : AutocarUK