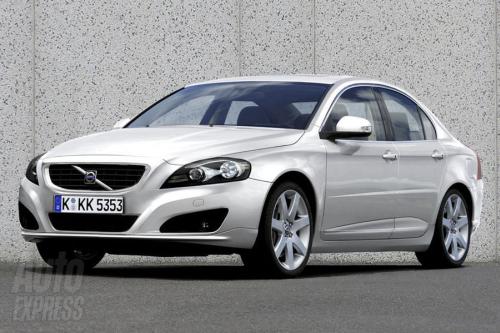 We've not been writing much about Volvo in India since they run here with just the S80 and the XC90. We were informed Volvo is pondering over the possibility of the XC60 locally, and here comes another announcement from the company - the new S60 sedan is here next year.
The safety conscious Swedish auto maker is uncertain of who its owner will be, but Indian operations is fully inert to those developments assures Volvo Car India Managing Director Paul de Voijs.
Volvo presently operates with seven dealerships in the country. It is looking to increase its visibility by expanding the dealer network to twelve.
The S60 which arrives here next year is what you see above - a car still in the testing phase. A 1.6-liter engine mated to a dual-clutch transmission is on the cards.
Typical of a Volvo, safety systems are futuristic. The car will detect and take action if pedestiants stray into its path, its cameras likewise will work in sensing if the car about to collide, and come up with a counter measure. This is similar to what Mercedes has on its high end S-Class vehicle.
In India Volvo's earned a reputation as a safe automobile through its buses. Who would not want to travel on its comfortable and well built coaches that even state governments are convinced about, despite their high price tag? They have already sown the seeds in India with their CVs and only with new models and aggressive marketing will they find good times in the passenger car segment.
Spy Shots Source - Auto Express