Volvo India is all set to launch a the range-topping trim of the XC90 on 3 September 2019. This trim is sold in select markets across the world, and now India will be one of them. Christened as the 'Excellence Lounge', it features a three-seat layout which is quite unique.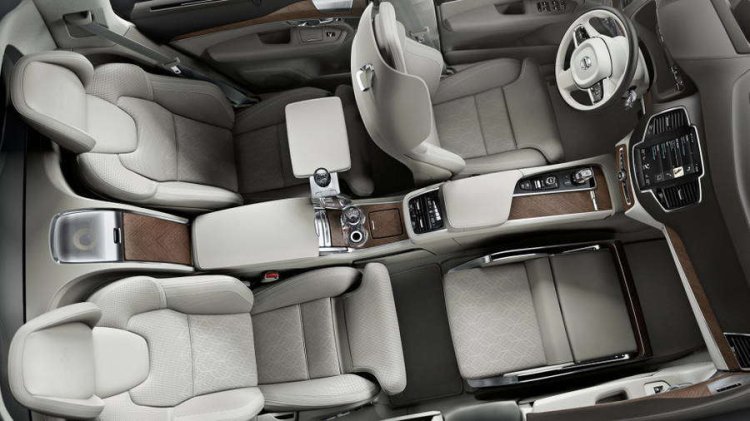 The regular Excellence trim of the Volvo XC90 already offers a much premium and upscale cabin space but the Excellence Lounge is even a step above. To start off with, it gets a three-seat layout as the front passenger seat has been replaced with a powered rising leg-rest and a fold-away 12.9-inch touch-screen along with lockable storage compartments. It also features an integrated 13" tablet, electrically reclined and adjustable seats. The rear seats include even massage function in this trim. The massage, ventilation and heating/cooling functions are operable with a pop-up touchscreen that is located between the seats.
The Volvo XC90 Excellence Lounge, based on the Volvo XC90 Excellence Lounge Console concept from Auto Shanghai 2015, includes an exclusive set of crystal glasses and special champagne flute holders as well. It also gets an in-car refrigerator provided between the seats and tray tables that pop out from the central armrest.
The Volvo XC90 Excellence Lounge trim will be sold exclusively with the T8 Twin Engine hybrid system. This plug-in hybrid powertrain combines a 320 PS 2.0-litre turbocharged and supercharged petrol motor which works in conjunction with an 88 PS electric motor. The ICE powers the front wheels, while the electric motor propels the rear wheels, making it an all-wheel drive vehicle.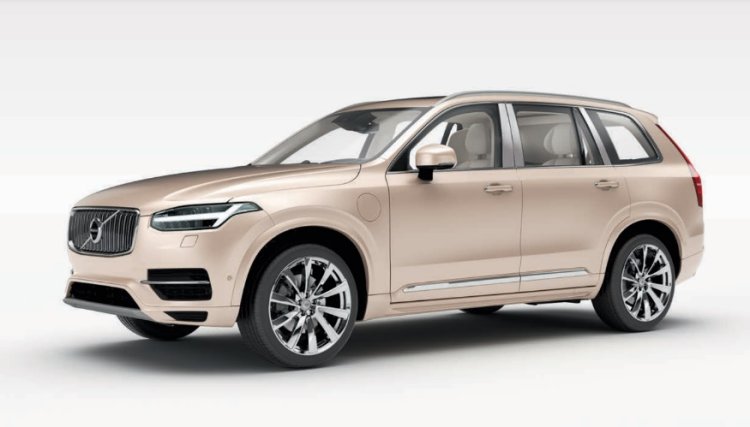 Also Read: BMW X5 Protection VR6 revealed, can withstand 15 kg of TNT [Video]
The Volvo XC90 costs INR 1.31 crore (ex-showroom) in the Excellence trim. In the Excellence Lounge Trim, its price can be expected to be somewhere between INR 1.40-1.50 crore (ex-showroom).