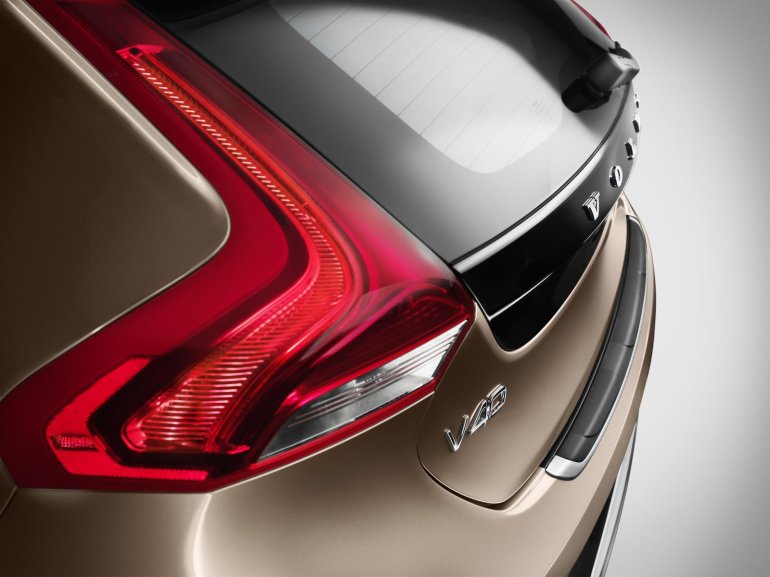 IndianAutosBlog.com spent 30 minutes with Volvo Auto India's managing director Tomas Ernberg in Chennai yesterday afternoon to know his company's plans for the growing luxury market in India.
Ernberg who was in the city for a promotional event, spoke with energy and enthusiasm. He dwells on improving brand strength, communicating the safety credentials and the technological superiority of his cars to catch up with the competition. The Swedes are gearing up to expand their sales and service network further, update existing products and launch a new entry level model to take on the Germans, and here's a detailed account of the meeting.
Volvo V60 wagon in India -
50% of our sales has been station wagons, but in the last couple of years we have been strong in the 'XC' segments. We haven't yet decided to bring it or not, what I would say is we won't bring it in 2013, but perhaps in the future we would look into the possibility of bringing a sports wagon like the V60.
All-new Volvo XC90 -
Yes, the XC90 will be the first car on the Scalable Platform Architecture. It is an investment that Volvo has undertaken a year and half ago so a lot of money has gone into the new products. The vision is to be the most progressive, desired luxury brand, and the focus in the future is a lot more on luxury and technologically advanced cars.
Volvo V40 Cross Country -
(Based on the V40 hatchback) It is a little a bit higher up, looking a bit more off-road, but not an off road vehicle. The main competition for the V40 Cross Country would be the X1 and the B Class. Our car would come after April, and we would bring new technologies and more advanced technologies than the competition, so we would have a better car versus the competition.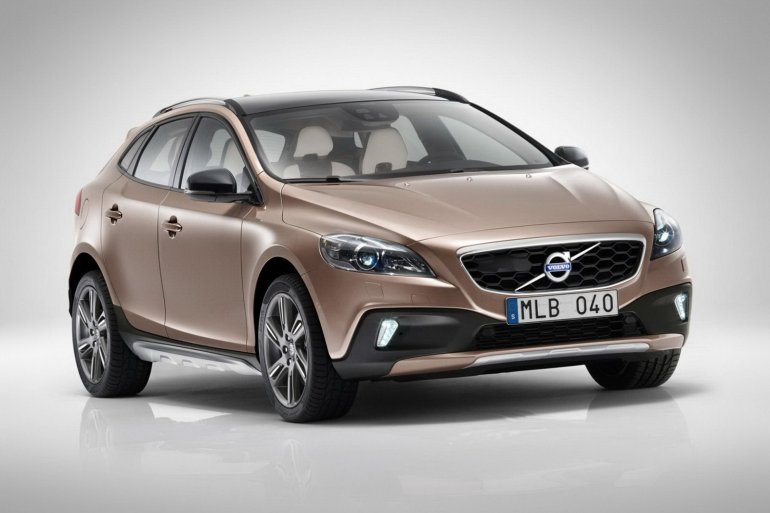 To start with there is no All Wheel Drive technology. We will bring a 1.6-liter petrol and 2.0-liter diesel (Ford powertrains) for 2013. In 2014 we will see if we will introduce at a latter stage. At the moment there are no plans to bring the AWD variant. We know that 98% of the time, the persons are driving on road. Part of the reason could be that AWD technology is available only with a petrol engine globally. Our share is 99% diesel and 1% petrol in India and that will continue for a couple of years.
In the future we will have a VEA (Volvo Environment Architecture) engine series. These engines will come in, in all of our cars (replacing Ford powertrains). These will be 1.6 liter and 2-liter engines. We are going to produce a lot more environmentally friendly cars, smaller engines with higher outputs and torque. Compared to the competition, we will only do environmentally friendly engines, we won't do V8 cars, we don't produce engines displacing above two liters. That's the future. A few years down the line, we will have 1.6-liter and 2.0-liter cars in both petrol and diesel. We will have more than 300hp on a 2-liter engine, we will have different levels of outputs on our engines but with economical efficiency and which are environmentally better.
Volvo S80 facelift -
We show him the spyshot.
(Laughs) That's nice, that's very nice. Generally Volvo will follow what the competition is doing (referring to the E Class facelift and 5 Series facelift), so there could be news in the foreseeable future.
Volvo XC60 facelift -
I mean, we don't produce different models for different countries. If there is a facelift on a "X" model, one country will not continue having the old car, it would change automatically at the same time. That's all I would say, that's when changes will happen for India as well.
Network expansion plans -
Starting in 2012 we have gone from 5 sales outlets to 13 by March. We are available in all major cities except for Kolkata (which could get an outlet this year). By end of 2014, the plan will be every 200km we will have one service station in Tamil Nadu.
Volvo S40 -
There is no plan to introduce the current S40 in India.
A car below the Volvo C30? -
The C30 which we sell today came in very late. To produce a safe, small car is very difficult. When the C30 came we produced a very safe small car. I don't believe that we will have anything smaller than that.
Local production -
Customs duties and tax have been stable in India for sometime. Today what we should look at is are we able to bring cars and price them where we want to price them? The answer is yes. We bring the S60 and we are able to compete with the C Class, 3 Series and A4, and we are at that price range. We bring the S80 and XC90 and its the same story. At the moment we are very secure where we are. We are able to import CBUs at prices where we should be able to price cars. At 20,000 cars (the sales target for Volvo India for the year 2020), we can still import them as CBUs as today we import 45,000 cars to the UK, the logistics of that is not an issue, we are able to do that.
If we are able to price ourselves fine, we will go as we are. There's one free trade agreement discussion that's on going, so who knows what's going to happen in the coming years, maybe the tariffs will go down.
Volvo V40 Cross Country price -
We would not be cheaper than the B Class or the X1. We will bring a better car, better technology, better engines, more options, the customer gets more value than the competition. So we can defend a higher price.
Volvo long wheelbase cars -
Only China has it and it will continue that way for the foreseeable future. Those are assembled in China, we don't produce long wheelbase cars in Sweden or Belgium, our main factories. These are only for China and in LHD format.
R Design models for India -
There are initiatives on this, for 2013 I'm not sure if we will bring performance cars, but that's something we're constantly talking about with our dealers.
The regular Volvo V40 for India -
We have no plans to bring the normal V40 to India, not the basic version. For the moment I don't see us fighting in the sub-20 lakh segment, we won't do that.
Sourcing parts from India -
Today we have sources from Tamil Nadu for worldwide operations. We have a supplier who makes radiators in Coimbatore. So perhaps there is more sourcing from India. I would think that it would increase if there's opportunities. India is developing very fast, the knowledge is increasing, there is a bright future in the point of view.
Dedicated financing arm -
At the moment, no. We worked with 'Ford Credit' (like an in-house captive finance provider) under their ownership, and after the break-up, we have been an independent company for a year and a half, and we're establishing an in-house service called 'Volvo Finance' and it is a couple of years before being launched globally. We have collaborations with two major banks here, who help us a lot with loaning a credit to our customers. 60-65% of customers use credit when they purchase their Volvo.
[Special thanks to Anjan Ravi from Carma.in for sharing a few answers from his interaction.]