Real world tests were conducted earlier this year.
Self-driving Autopilot cars that can take you around without the need to intervene is one of the aspects Swedish carmaker Volvo is researching on, and has been successful in doing so. Called 'Drive Me' a total of 100 such cars are to be introduced on the streets of Volvo's home town - Gothenburg, Sweden for a pilot project, and the first lot of test cars have successfully adapted to driving in traffic, in April this year.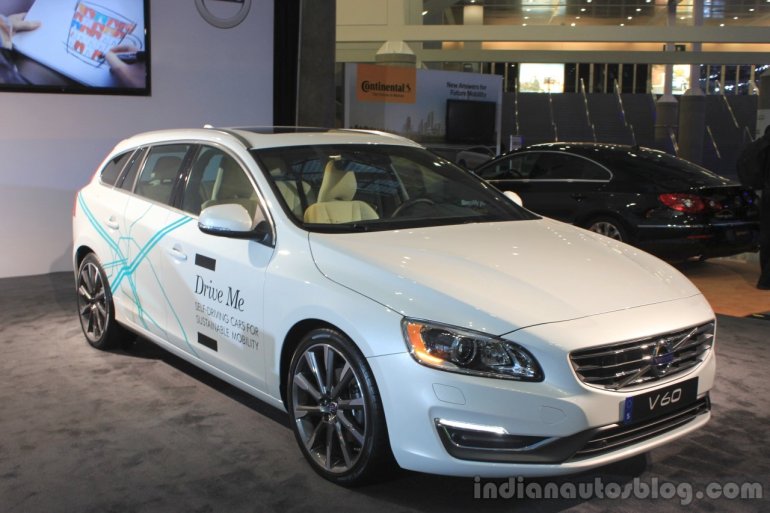 The project saw Swedish authorities, customers, Lindholmen Science Park, and the City of Gothenburg collaborating with Volvo in order to do some real world tests, which include customers letting these cars drive for about 50 kilometers in typical urban conditions. Once engaged, the Autopilot mode takes over the driving control and lets the 'driver' sit free without having to worry about either the traffic or the fatigue that generally comes with it.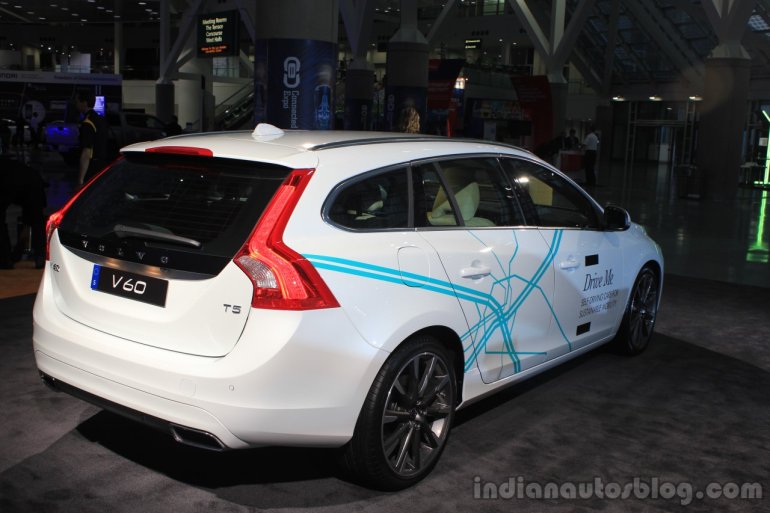 One example, based on the .
" href="http://indianautosblog.com/2013/02/video-volvo-facelift-s60-xc60-and-v60-65363">Volvo V60, is on display at the 2014 Los Angeles Auto Show.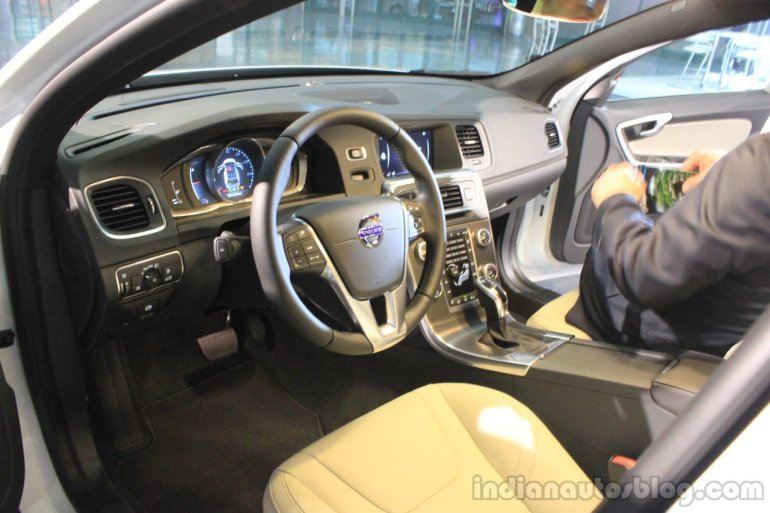 Volvo Cars' Technical Specialist Eric Coelingh had said, "The public pilot will provide us with a valuable insight into the societal benefits of making autonomous vehicles a natural environment." He further adds that such co-operation between authorities, customers, and the carmaker is the key to a successful implementation of self-driving vehicles.
Also Read: Mercedes autonomous vehicle concept previewed ahead of its early 2015 unveiling
You can read the press release issued earlier this year, attached below the gallery, for further details.
Press Release - Volvo's self-driving cars test in public