Among the many new concepts and production models Mercedes unveiled at the IAA 2017, sits the long Vision Mercedes-Maybach 6 Cabriolet.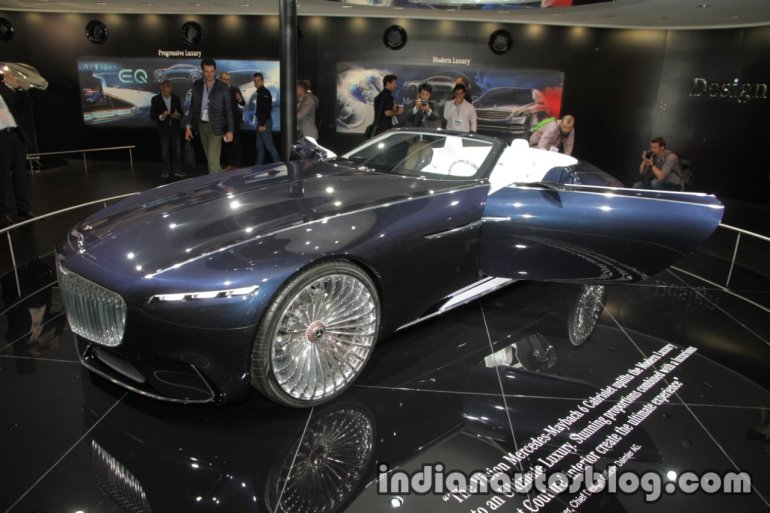 The open top iteration of the Vision Mercedes-Maybach 6 Coupe debuted at the 2017 Pebble Beach in Monterey, California. It pays homage to the "automotive haute couture" of hand-finished, exclusive cabriolets from the 20th century. The chrome highlights and a "nautical blue metallic" paintwork atop a clean exterior design contribute to a regal impression. In case you're wondering, it's almost 6 meters long and has 24-inch rims in each corner. Quite usual for design study concepts.
To contrast with the blue exterior, the cabin is draped in white high-quality Nappa leather and rose gold trim on the dashboard. The soft top is custom-made fabric with interwoven rose gold threads.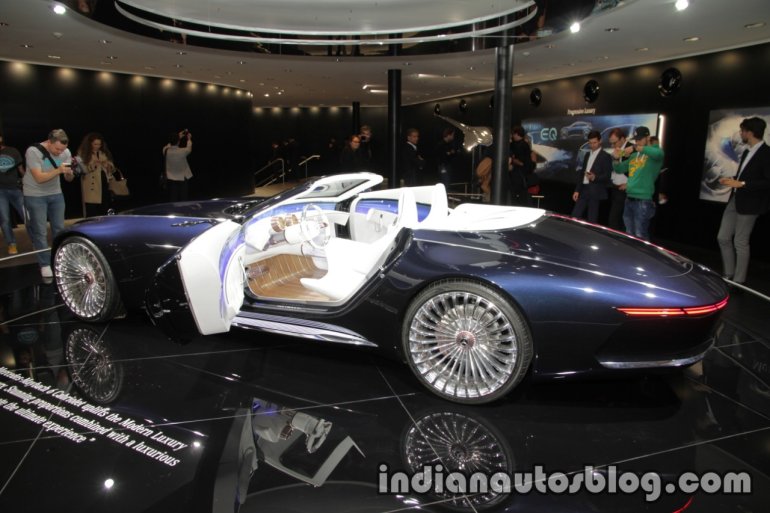 The concept has four compact synchronous electric motors powering all four wheels all-wheel drive, with a total output of 750 hp. It is capable of sprinting from 0-100 km/h in under four seconds and reach a top speed of 250 km/h. The underfloor battery powering its motors allows a range of over 500 kilometres.