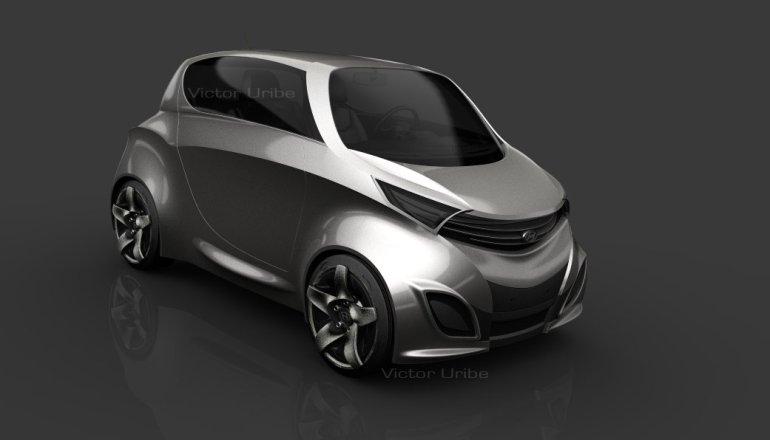 Victor Uribe's work has been a regular feature on our international blog steeringnews.com. He makes his first appearance on Indian Autos Blog with the Santro (Atos in Europe) revival.
There may not be any mention of it, but Uribe has based his design on a concept Hyundai showed at Frankfurt in 2009.
If you remember the ix-metro concept, Uribe's Atos will be familiar to you. The Atos laid the foundation for Hyundai to bring cars like the i10 and i20. The Santro continues selling in India, the going for the last 14 years has been silky smooth. Last month Hyundai shifted 6,675 units of this outdated car into the market, a far better performance than Tata Nano costing almost half as much.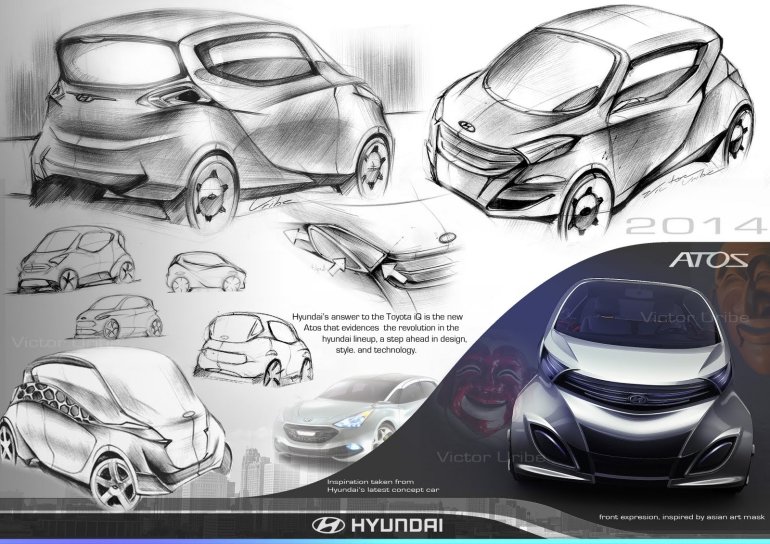 Let us go back to the future. Another thematic inspiration for the futuristic Atos is the Peugeot BB1 that blended the safety of a car and maneuverability of a motorcycle. Urbe's achieved dynamic tension by mixing faceted surfaces and triangulating lines.
The detailing of Victor's Atos is too difficult for dies and tools to mass produce so this will continue living in Uribe's archive for a while. Uribe says the Atos revival needs to scale up the market and be appointed as the Toyota iQ and Fiat 500 killer. Hyundai isn't as ambitious as Victor.
We hear Hyundai is planning two small cars, the 800cc HA hitting showrooms floors in less than six months and BA, the next generation i10 expected with a diesel engine in 2013.
[Source - victoruribedesign.blogspot.com]