The Piaggio Group announced at the Auto Expo that the Vespa S (Vespa Sport) will be the next model to launch in India. Of course, Indian Autos Blog readers were updated about this information in December last year.
Vespa S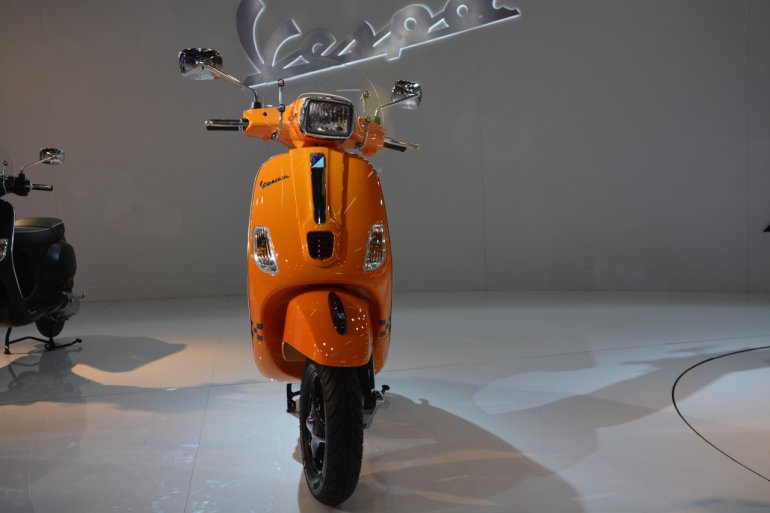 The Vespa S features a squarish design for its headlight and wing mirrors. The positioning of its taillight is set slightly upward as well, compared to the regular Vespa LX/VX models. We are told by sources that two new colors, matte black and orange, will be introduced on the Vespa S, while the front suspension coil will come in a red color. The instrument cluster will also get a different design, while the running gear will be carried over from the Vespa LX/VX models.
Vespa 946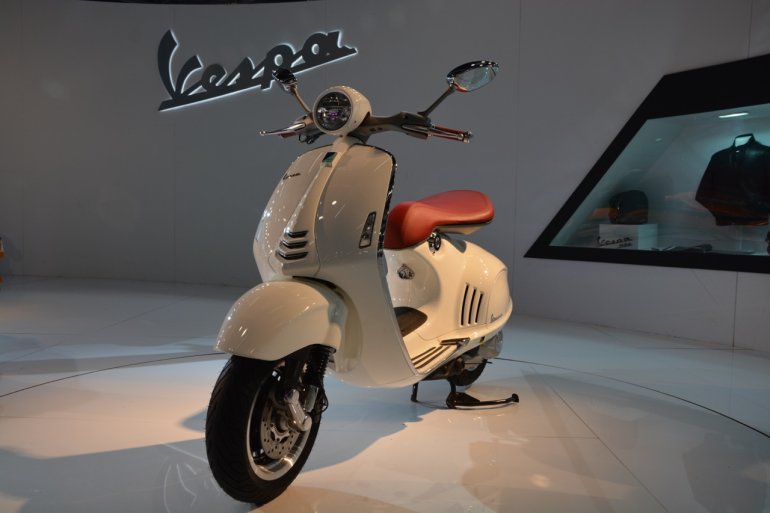 The Vespa 946 is the most luxurious (and most expensive) version from the Italian company. Courtesy of this lies in it being hand-built with limited annual production. Power for the 946 comes from a fuel-injected 125 cc engine. Last we heard, Piaggio had already applied for homologation of the 946 in India.