Update - Vespa has postponed the launch of the 2 models. A statement from the company late yesterday read "Due to some changes in the plan, the launch of Vespa 946 and 70th anniversary edition will now take place in early November."
Oct 17, 2016
The Vespa 946 will be the most expensive scooter to launch in India.
Piaggio India has announced that it will launch the Vespa 946 Emporio Armani and Vespa 70th Anniversary Edition on October 25, in an event in Pune, Maharashtra.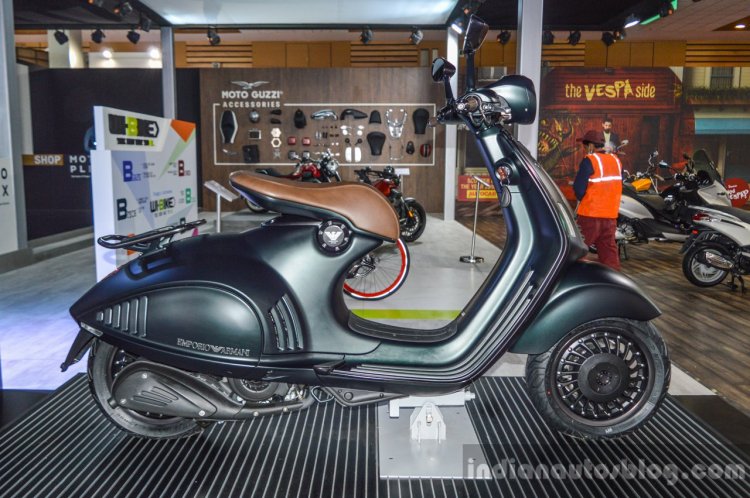 The Vespa 946 Emporio Armani was showcased at the Auto Expo this year. Based on the Vespa 946, the Emporio Armani edition was developed jointly by Giorgio Armani and Piaggio to mark the 40th anniversary of the Giorgio Armani foundation and the 130th birthday of the Piaggio Group.
The highlight of the scooter is its color. It features Armani's signature gloomy color palette that has a combination of greys with a mix of green that is visible only under particular light conditions. Like the regular 946, it continues to be powered by the 125 cc forced-air cooled single-cylinder port-injected engine which develops 11.42 PS of power and is mated to a CVT.
The Vespa 946 has a 220 mm disc brake at the front and rear, 120/70-12 front tyre, 130/70-12 rear tyre and an 8.5-litre fuel tank.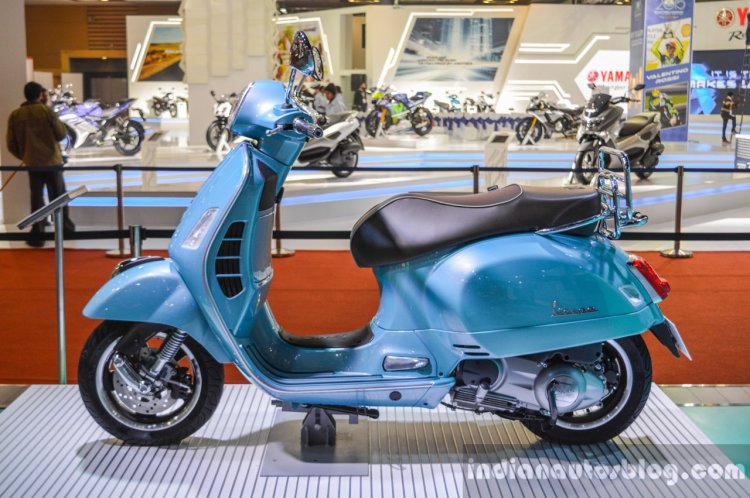 The Vespa 70th Anniversary Edition will be available in 'Azzurro 70' or 'Grigio 70' colors: The first is a light silver blue (shown) and the second a light silver gray. These special models also feature pewter gray wheels, a dark leather colored seat, and a chromed rear luggage rack with a dark leather bag.