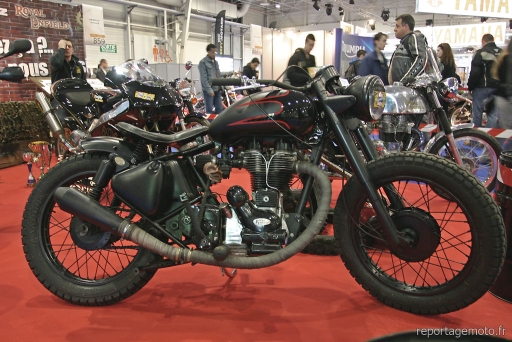 Royal Enfield (RE), manufacturers of the renowned range of Bullet motorcycles has announced to introduce two new models by early 2010. RE is exploring the feasibility for launching the two bikes with two different engines, twin spark 350cc and 500cc engine with EFI technology.
It is not certain whether the new models would be catering to the domestic or the overseas markets, as the company has kept this one on the Q.T.
The Bullet builder is looking to up its game by 15-20 per cent year-on-year growth and is also looking to increase its annual production capacity from 44,000 units to 60,000 units (per annum) by 2010. The proposed launches and output enhancement will swallow in an investment worth Rs. 25 crores.
The Chennai based company has been receiving orders from a number of countries like UK, Germany and the US. Moreover, nations like Australia, France, Italy and Japan also want to import the company's motorcycles.
The company is planning on widening its exports due to the better margins secured in the export business. RE is aiming to enlarge its presence in the US market especially in California. It has taken steps to meet most stringent emission norms.
Recently, it introduced the Thunderbird equipped with a UCE (unit construction engine) with integrated gear box, which reduces the metal wear and tear.
Image Source - reportagemoto.fr