This story is an advertorial.
Hello, everyone!
Car Design Academy's #2 Monthly Design Competition evaluation was held in the end of September," A Compact Car in Mumbai, India, 2018." This time 30 Japanese program students and 16 English Program students participated. Every one has squeezed out various interesting ideas.
CDA Monthly Design Competition is an arena where all existing and graduate CDA students will compete under one Design Concept to propose his or her ideas. Evaluation Criteria are "Design Originality", "Design Attractiveness", and "Sketch Skills." Evaluaters are 3 CDA instructors. Mr. Yamashita who designed Nissan FairLady Z is responsible for Design Competition program.
If you are interested to see the #1 competition results, please take a look for the link below. A theme for July was "Crossover/SUV for Tokyo, which will debut in 2018" (See more information about Mr. Yamashita, click here).
Theme - Compact car for Mumbai, which will debut in 2018
https://youtu.be/w6Y9AplpdJk
Let me ask you what is your image of Mumbai. If you are given this design theme of "A Compact Car for Mumbai in 2018?, what kind of car would you propose?
Keywords which our instructors came up are such as "Energetic Emerging Country Vitality." Mr. Can, our instructor said that designer should not be handcuffed with the Compact Car image to propose small size exterior. Rather he encourged and evaluated high for those proposal which expressed vital image by its shape or color.
So, please take a look for those got awarded in this design competition. And always think if you are in the contest, what kind of car will you propose.
Prize List
FIRST PRIZE / Carlos Puerta Mascaró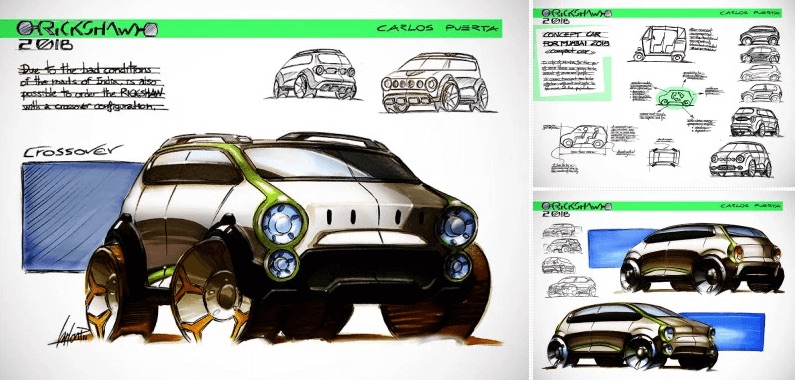 He started design idea from TukTuk and developed to the final works. His idea creation process was clearly communicated and the process was very persuasive. As a result, the proposal achieved a high completion level. All three judging criteria, originality, attractiveness, and sketch skills are fully met. The car looks matching to the city of Mumbai. The finish of presentation material was excellent. (Yamashita)
The proposal has a design theme to match to the city of Mumbai. The green parts which connects Front to Rear produced a strong accent. The round shape of headlamp fits to the overall design. The proposal successfully sent the message of "Newness" and "Tomorrow." (Nori)
I think his idea is unique! Design Theme, to connect front and rear lamp by plastic parts, is innovative and fascinating. Drawing view fits to the design. If he could have expressed that Rear Tire steered, the evaluation would have been further high. (Can)
SECOND PRIZE / Alireza Saeedi

THIRD PRIZE / Agri Bisono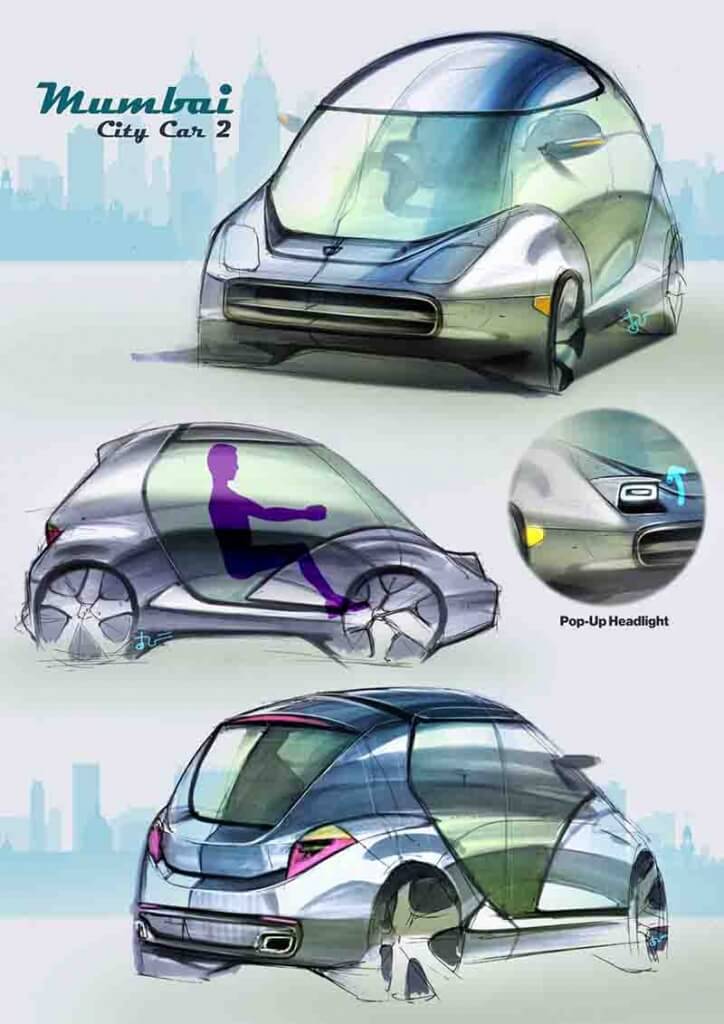 FOURTH PRIZE / Predrag Stajic Strandhag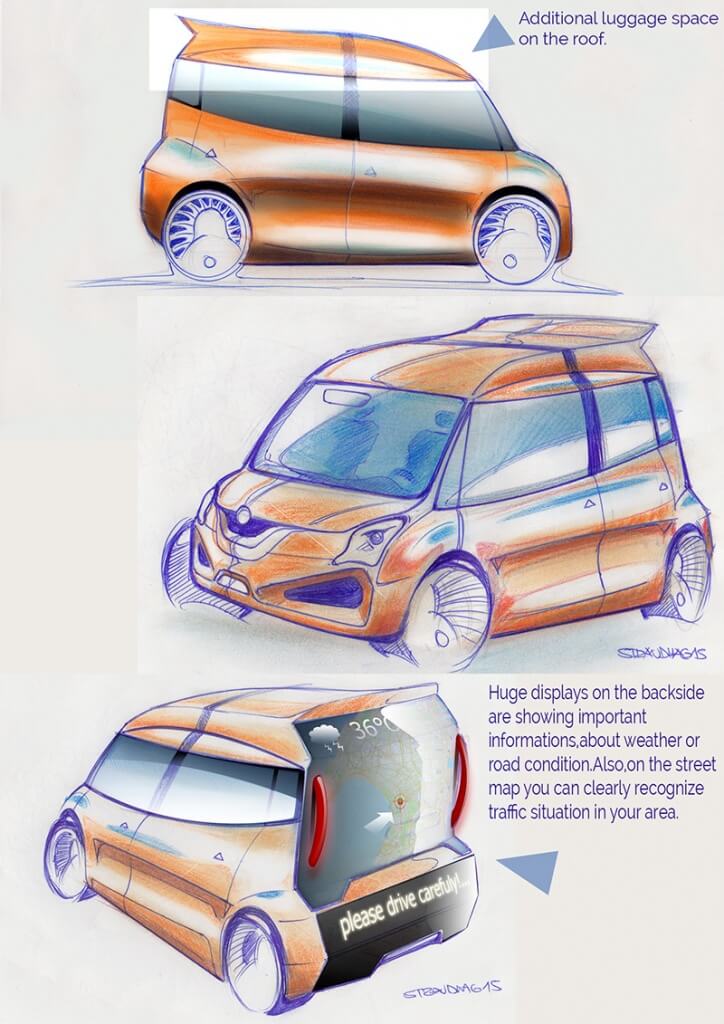 FIFTH PRIZE / Arpad Takacs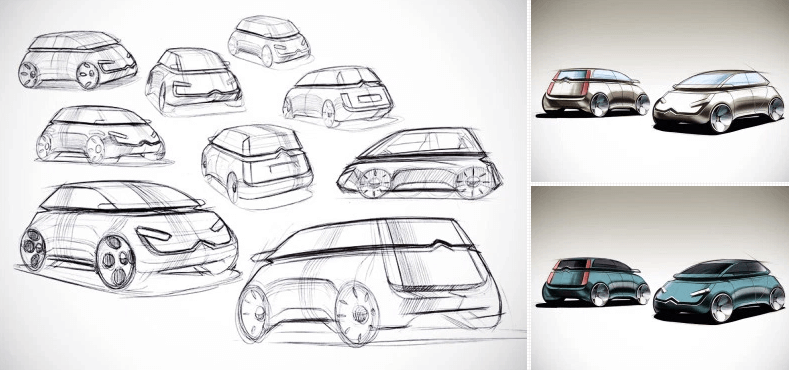 For those applicants who are interested in our Free Trial Course, please visit the link below.
http://cardesignacademy.com/total.html