Mercedes-Benz launches the new invincible S 600 Guard the India setting the gold standard in the armored vehicles segment. The company proves again that Mercedes-Benz is the most technologically advanced car company able to provide a vehicle for every type of application.
Packed with an outstanding AIRMATIC suspension, powerful V12 engine, intelligent driver assistance systems, unrestricted day to day sustainability along with the highest ballistics protection in class, the S 600 guard raises safety to a level that is unheard of in the industry.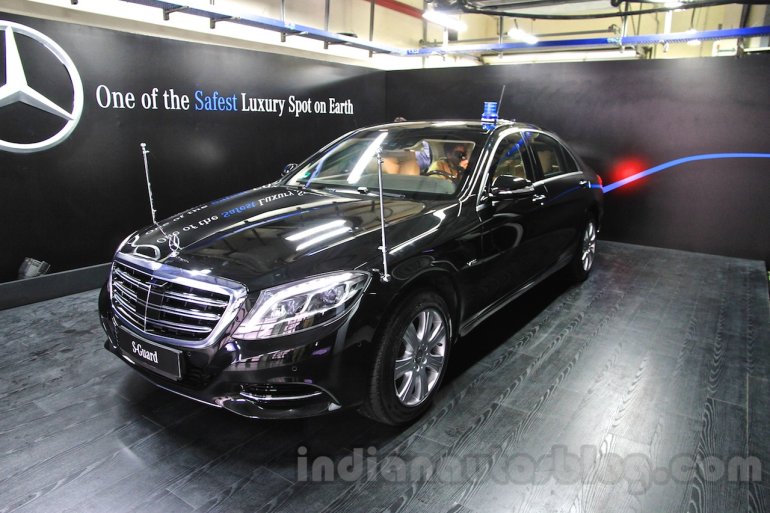 As Markus Rubenbauer aptly said "At Mercedes-Benz, we claim the "technological leadership" in the field of special protection vehicles. Our unique wealth of experience spanning eight decades in the making of prestigious special-protection cars resulted in the S 600 Guard. The S 600 Guard offers hallmark Mercedes-Benz build quality combined with comprehensive highest protection characteristics. This is the first vehicle in Germany to be offered with the highest class of ballistic protection (VR9), which can withstand rifle fire from military weapons and protection from grenades and explosive charges. We are very pleased to present this engineering marvel and epitome of luxury for the Indian customers".
With its Guard models, Mercedes-Benz has the world's widest range of special protection vehicles available today. The Mercedes-Benz Guard range currently has models from the S, E, M and G-Class, globally.
Be sure to join the Stars of Auto Expo 2016 at the Mercedes-Benz Pavilion 15, New Delhi from 5th - 9th Feb.
*This story is an advertorial.