Winning fans in India since its global premiere at the 2015 Frankfurt Motor Show, the Mercedes S-Class Cabriolet marks the return of the open-top S-Class that was sold from 1961 to 1971. The distinctive and sensual exterior and interior design is inherited from the jaw-dropping Mercedes S-Class Coupe, combined with the added open-top experience, to make it unlike any other.
The convertible exudes a fascination that is powerful, embodying modern luxury as both an effortless superiority and progressivity. Its soft top is packed above the automatically extending luggage compartment partition and takes around 20 seconds to make the sky your limit. The roof can be opened or closed from outside the car in 20 seconds, using the electronic key, adding sophistication to style.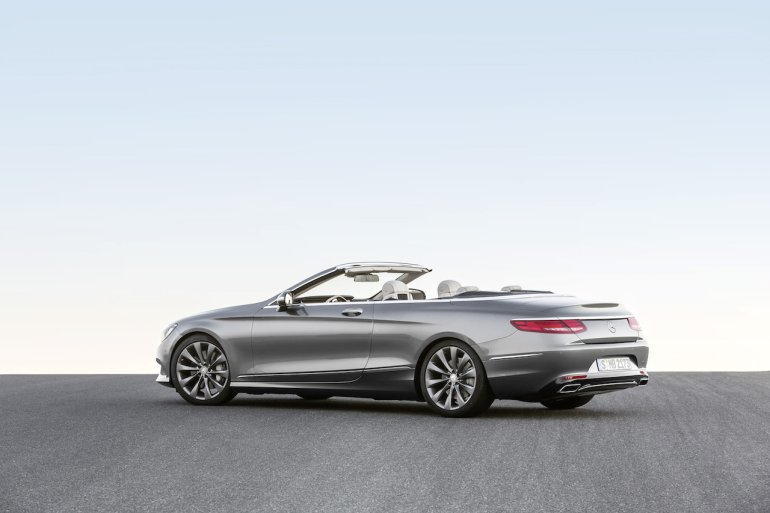 The 2016 Mercedes S-Class Cabriolet premieres the THERMOTRONIC intelligent climate control system that breaks new ground for climate control systems. The driver doesn't have to save a temperature setting for the two roof modes. The AC unit is fully networked and communicates with numerous vehicle components. The superlative 'dream car' creates an ideal cabin climate, to keep you cozy at all times.
Radical change requires energy, explaining why the S-Class Cabriolet is powered by a 4.7-litre twin-turbo petrol engine. The highly concentrated engine technology is combined with a 9G-TRONIC 9-speed automatic transmission. If that is isn't convincing enough, wait till the S-Class cabriolet takes you from 0-100 km/h in under 5 seconds and onward to a top speed of 250 km/h.
Following its debut at the 2016 Auto Expo on February 3, the Mercedes S-Class cabriolet will be launched in the Indian market to set a new benchmark in safety, efficiency and comfort.
Be sure to join the Stars of Auto Expo 2016 at the Mercedes-Benz Pavilion 15, New Delhi from 5th - 9th Feb.
*This story is an advertorial.