Welcome to another post of a restored classics where we bring you some of the beautiful restoration jobs in the country. In this post, we will talk two Enfield Silver Plus bikes from our reader and avid collector, R Deena from Mysore. If you missed our coverage on retro classics in the past, R Deena is a proud owner of some of the rarest motorcycles in the country. His garage is made up of two-wheelers like the Enfield Mini Bullet, Enfield Explorer, four Yamaha RD350s and a Vespa with Douglas kit, among others.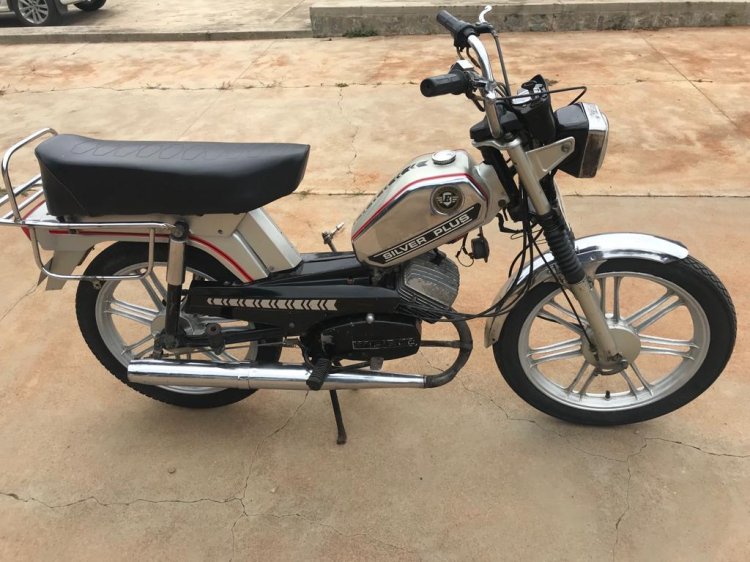 Also read: This 1984 Royal Enfield Silver Plus is winding back the clock
The first of the two Enfield Silver Plus vehicles in the photographs is a 1987 model, and the bike is still sporting the original paint and graphics. It is also running the factory specifications and all the parts you see in the pictures are stock. The mag-wheels, too, were part of the standard specification sheet.
The chrome bits still have a decent shine, and if you exclude the signs of ageing on the headlight mask, the Silver Plus is still in an excellent condition. Other chrome treated bits include the front fender, sides of the fuel tank, exhaust outlet and the luggage rack/pillion grab rail at the rear. The brushed silver paint is accompanied by red highlights that are seen across the bodywork. The Enfield and Silver Plus branding is visible on the chrome panel of the fuel tank.
Braking setup includes drum units on both ends. Conventional telescopic forks at the front perform shock absorption tasks while the well-padded saddle further enhances the comfort quotient. Deena purchased the Silver Plus for INR 16,000 about a year ago, and the restoration cost him another INR 4,000. While the paint on the vehicle is from the factory, the seat, rubber parts and cables needed replacements.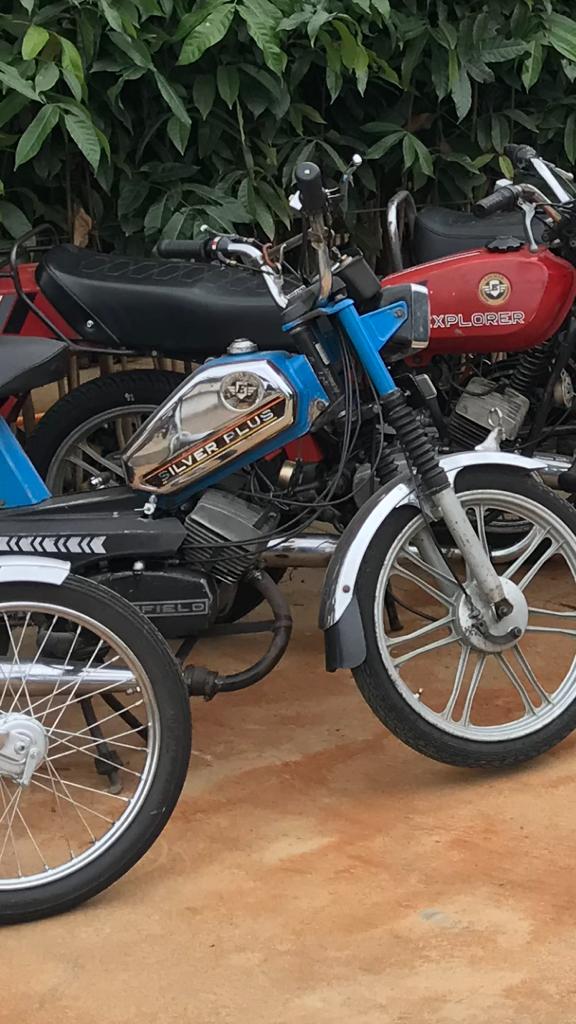 Also read: Custom Royal Enfield Bullet 350 modified into scrambler [Video]
The Enfield Silver Plus in silver paint shares the garage with another Silver Plus. The second Silver Plus in R Deena's garage gets blue paint. The vehicle was found in a village near Mysore and was purchased by R Deena for INR 8,000. It was in bad shape, but the avid collector ensured that the vehicle was given the care that it deserved. The paint, similar to the other Silver Plus, is from the factory.
Own a gem? Send photos and details of your restored vehicle to suvil@indianautosblog.com, and if we love it, you will see it on our homepage!