Only the second two-wheeler to achieve the landmark.
To mark the occasion of the sale of 1 crore TVS XL Supers, TVS is launching a special edition variant which comes with a few cosmetic markers to show the landmark achievement.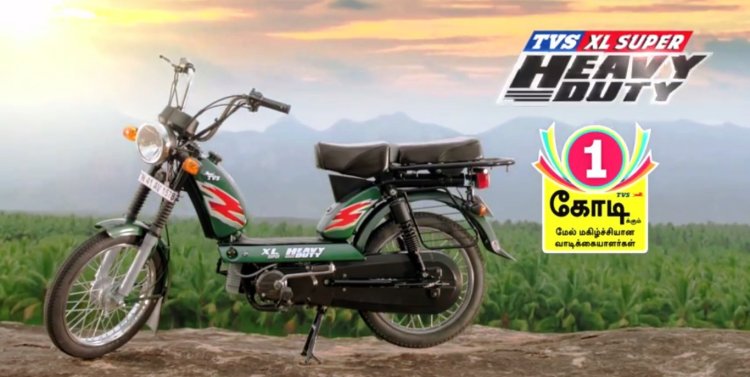 The 2-stroke moped is now only the 2nd two-wheeler in the country to go past the 1 crore unit mark, the first being the Hero/Hero Honda Splendor. While the Hero Splendor has appealed to both rural and urban consumers, the TVS moped has had most of its loyalty from the hinterlands of the country.
Once laws were passed to ban 2-stroke vehicles from most of the country, TVS' market for the moped shrunk dramatically to rural India alone. Despite this, the moped still finds itself in the top 10 list of two-wheelers sold each year. The moped, as per the official website, is also exported from India.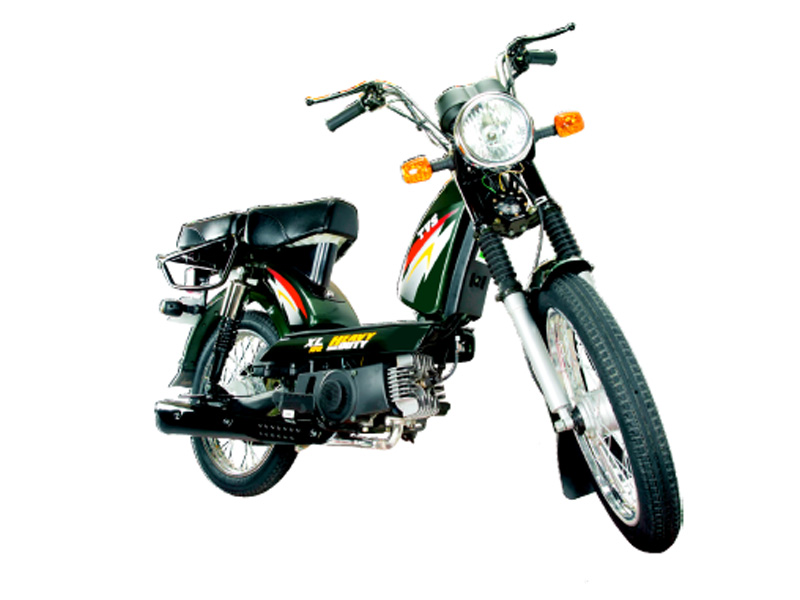 The Special Edition XL Super carries a chrome-finished grab rail and an exhaust guard that hosts a 1 crore celebration sticker. Two new colours, Silver Grey and Titanium Grey, have also been introduced.
The TVS XL Super carries a modest 70 cc engine that puts out 3.5 hp at 5,000 rpm and 7 Nm of torque at 3,750 rpm which is mated to a simple one-speed gearbox. The moped retails for INR 34,058 (ex-showroom, Chennai).
TVS XL Super 1 crore sales - Press Release
[Slideshare direct link]