Indian two-wheeler giant, TVS decided to put a spin on the passion of riding off to faraway places and rugged terrains, usually considered a male occupation. They took the TVS Scooty Zest 110 and India's youngest female stunt rider Anam Hashim on an epic journey.
The Khardung La pass, the world's highest motorable road at 18,000 feet was where the TVS Scooty Zest 110 was raring to go.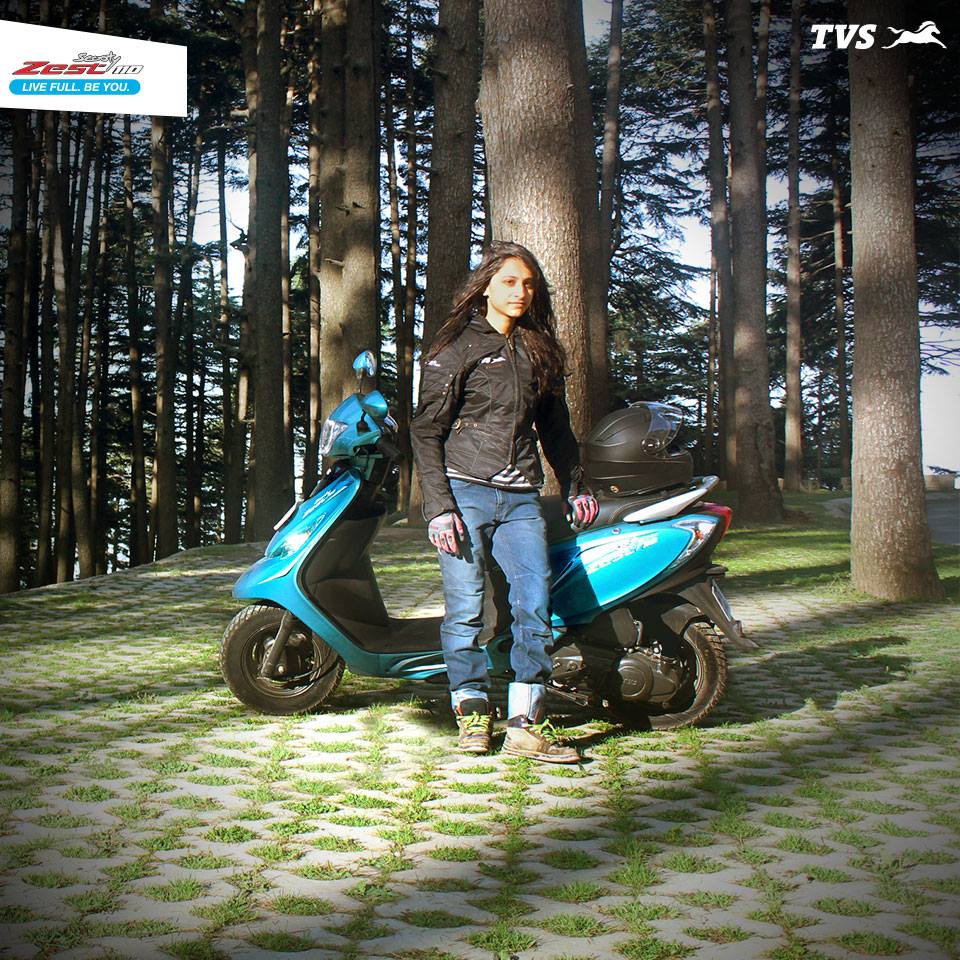 Many have attempted this feat and not all have succeeded. Would the TVS Scooty Zest 110 conquer this epic challenge?
Anam started her journey from Jammu on a sunny day. Riding from Jammu to Srinagar via Patnitop was easy for her, maneuvering through heavy traffic and zipping by huge trucks on the 110 cc Scooter, which truly lived up to its expectation of easy handling. It was on the ride up from beautiful Srinagar that the true test would begin.
The second leg of her journey was to take her to Kargil. With every mile she completed on the scooter, she seemed more confident of completing the journey. The telescopic suspension made the sometimes rocky road seem less bumpy while she attempted the ascent.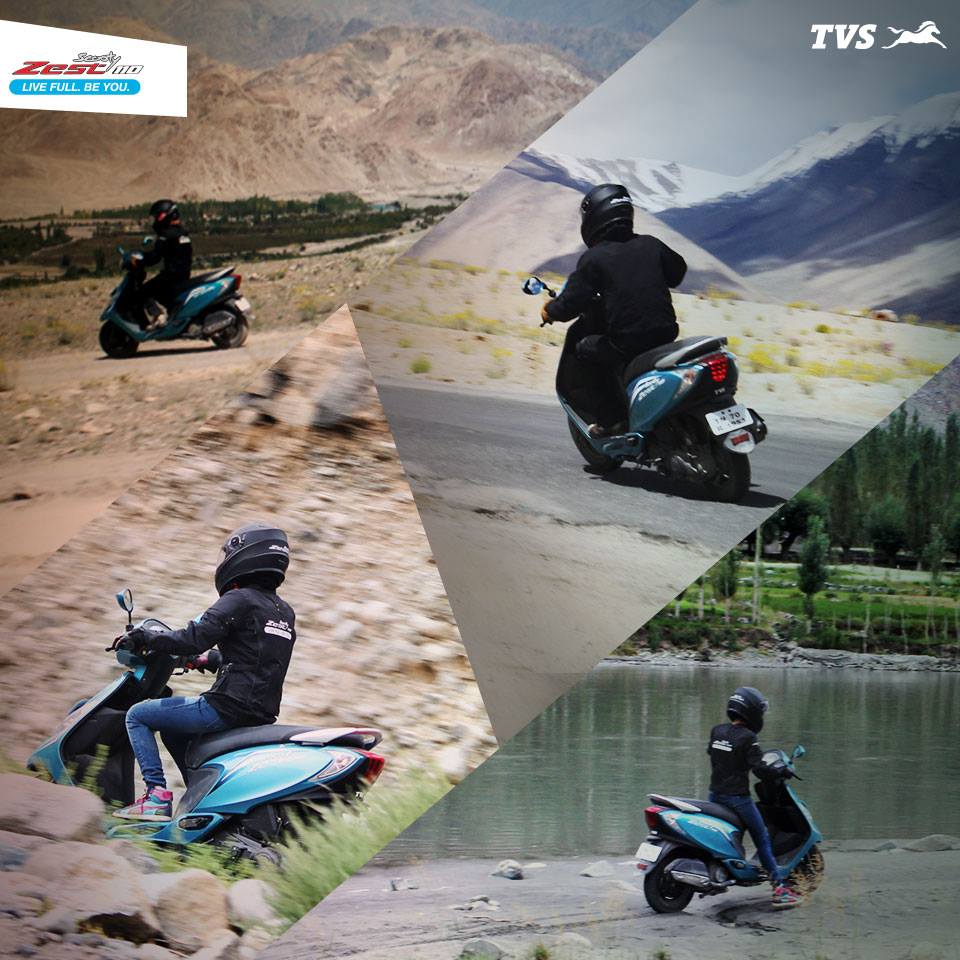 The first ascent began at Zoji La Pass, a treacherous climb after Sonmarg. The lush green views gave way to an arid, barren landscape. As she got higher and the rockier the terrain became, Anam noted that while she was afraid that this kind of terrain might prove difficult for the scooter, her fears were soon washed away.
The tubeless tires on the TVS Scooty Zest 110 proved that no matter how rocky, the ride would still be smooth. Trudging along this remote highway soon became easier as she got more comfortable with the features that were to guide her on this journey.
-- To be continued.
You can follow TVS on Twitter at https://twitter.com/tvsscooty (@tvsscooty) or via its Facebook page: https://www.facebook.com/Scootygals/
*This story is an advertorial.