You can read Part 1 of this epic journey here.
They don't call the Khardung La ride 'The Mother of All Rides' for nothing. "You need to be extremely fit to take on a journey under such harsh weather, sub-zero temperature, tough riding conditions and bouts of altitude sickness. But being a fitness freak I was prepared for such a ride," Anam said in an interview to a leading newspaper. It definitely takes a seasoned rider to deal with altitude sickness, deadly roads, lack of oxygen and reckless lorry drivers. To top it all, Anam was riding solo!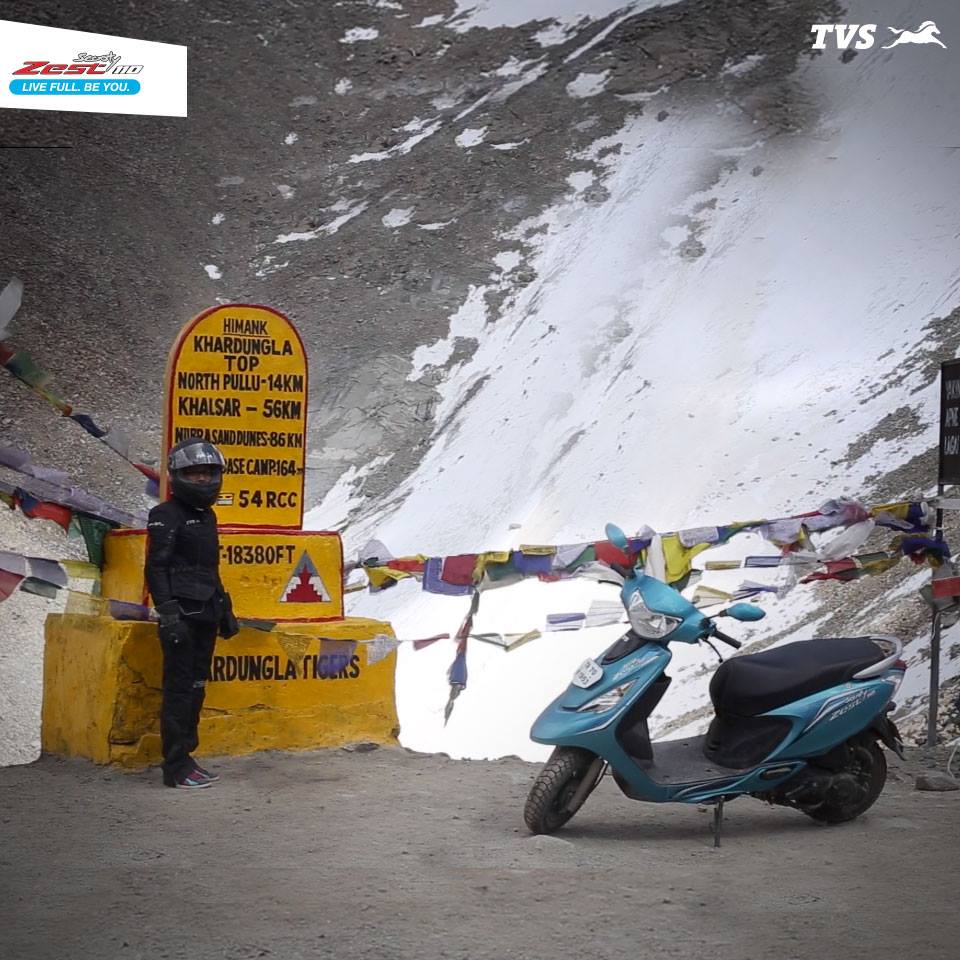 The third leg of this journey would take her from Kargil towards Leh and then the famous Khardung La.
After being stationed at Kargil for the night, it was an early morning start for Anam and the TVS Scooty Zest 110. This part of the journey saw her ride past surprised and inquisitive convoys of army trucks, which are a little bit tough to overtake on these dangerous roads. However, some stretches saw Anam enjoy the top speed of the scooter to its fullest. Having soon passed two more milestones, Namik La and Fotu La, she finally made entry into the picturesque town of Leh.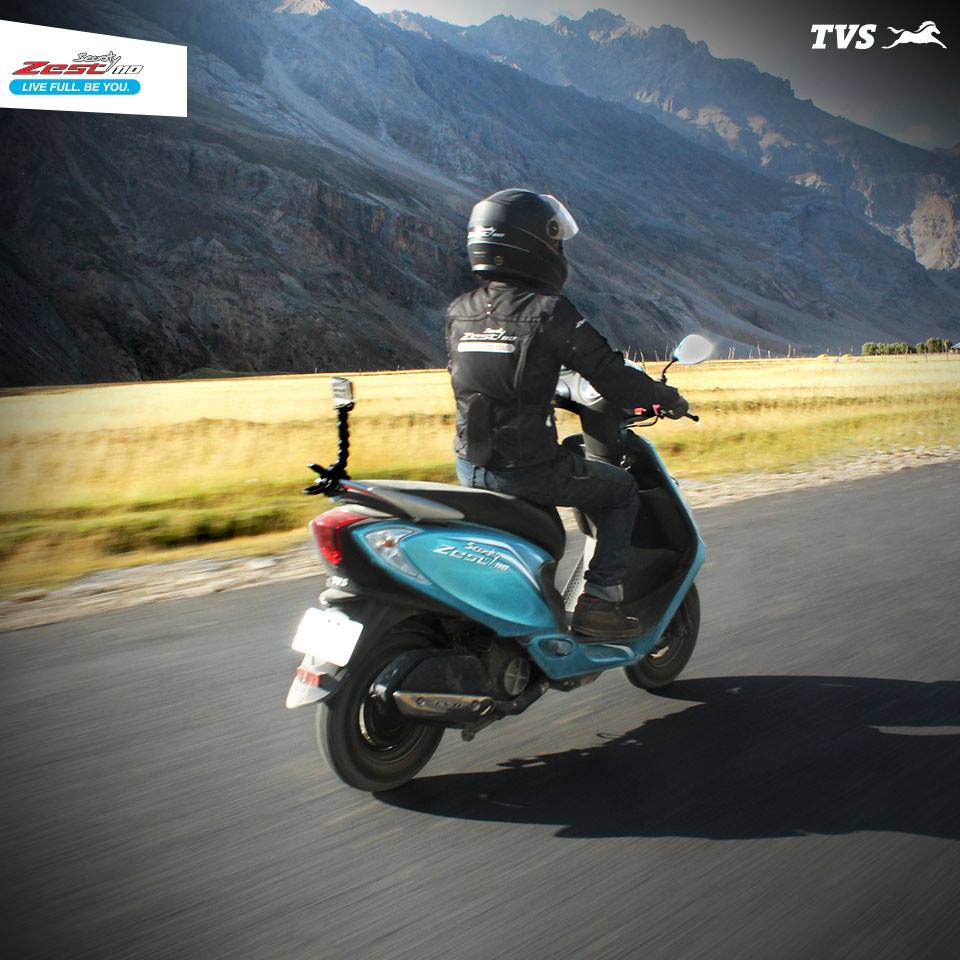 The real test was to come the following day. Although only a distance of 50 kilometers separated her from the gorgeous Khardung La, this was one of the most dangerous roads in the Indian Subcontinent.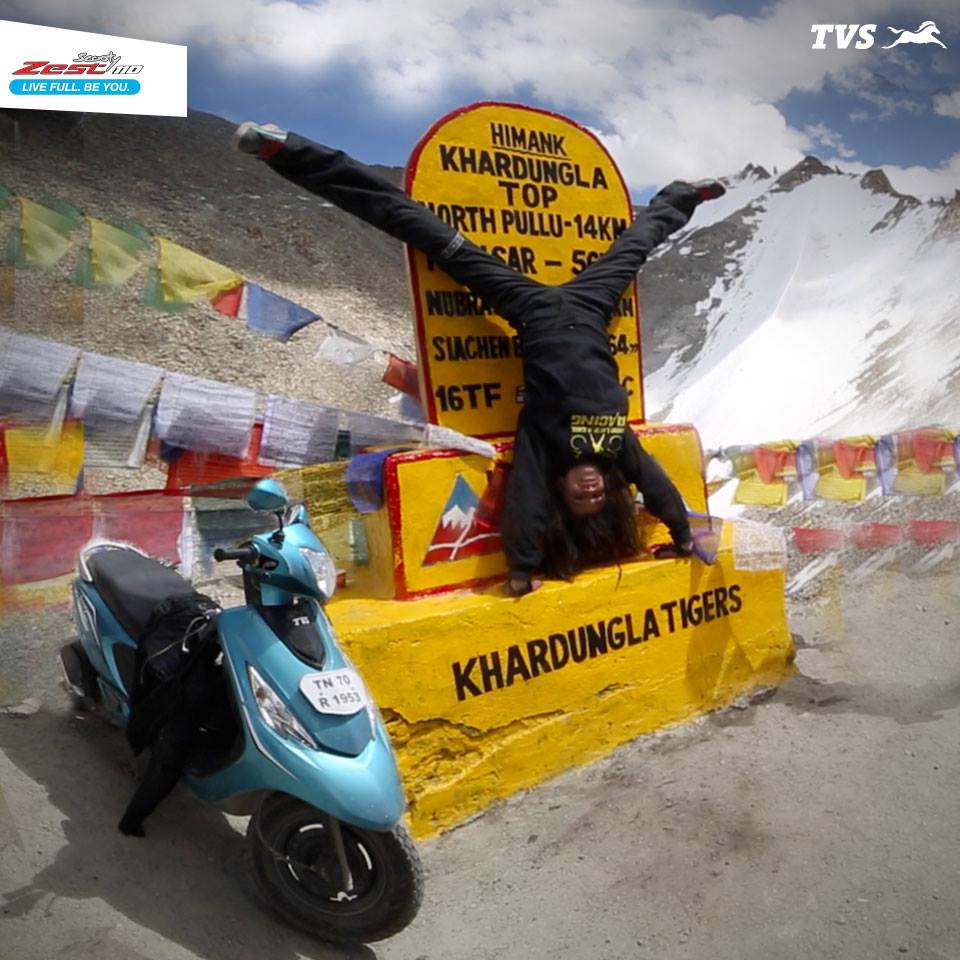 She started her journey the next morning. The higher she got, the less comfortable she felt, as the oxygen level at these extreme heights tends to deplete. To add to her uneasiness, the roads were far from perfect. They were rocky and had sharp turns; the gutsy scooter however had no problem trying to maneuver through. The easy handling, lightweight and telescopic suspension, were the perfect combination when it came to riding to the top. Realizing this Anam was soon unfazed. Excited, yet alert Anam rode on, on her TVS Scooty Zest 110, eyes wide open as she summited the highest motorable road in the world!
-- To be continued.
You can follow TVS on Twitter at https://twitter.com/tvsscooty (@tvsscooty) or via its Facebook page: https://www.facebook.com/Scootygals/
*This is an advertorial