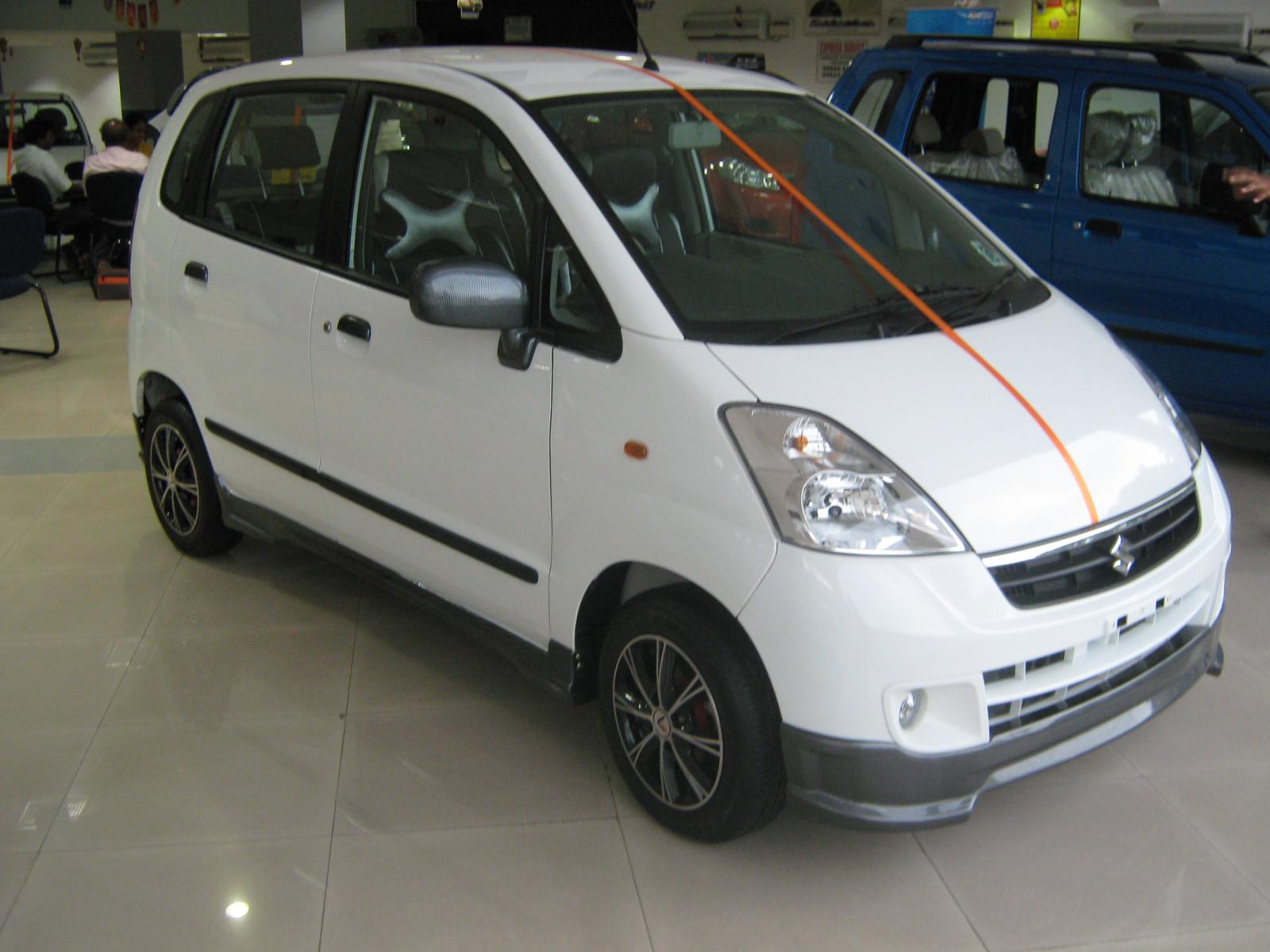 What        -   Tuned Maruti Zen Estilo
When        -   On sale now
How Much -  Rs 60,000 + donor car
Is your normal Zen Estilo too boring? Want a change? Got some free money? Ok...This seems to fit your bill perfectly!
What we have here is a cool tuned version of the Zen Estilo. This version is a million times better than the 'Sports' version of the Estilo that Maruti has launched. Read it's review here. This is a proper no-nonsense sports version. To be frank, i actually fell in love with this little car after i saw what it had to offer. The car gets Skirts, front and rear bumper skirts, ORV mirrors, door handles,rear spoiler, rear hatch handle all in fake Carbon Fibre trim! Yes Blink Blink! It is fake carbon fibre trim! I mean, take a closer look at the pictures and see for yourself. That's not all, the interiors get a generous dose of the fake carbon fibre trim as well. Also, this carbon fibre on white Estilo transform its look completely. It now looks like one of those hot hatchbacks from Need for Speed (i was talking about the Indian version). The attention to detail is unimaginable-every minute detail from the power windows switches to the cenre console is dressed in carbon fibre trim. You also get black Aura alloy wheels and calipers painted Red.
Now only if we had got equally exciting performance upgrades. Sadly, each and every bit of the technical aspect remains exactly the same and hence it has no 'go' but only the 'show'. It's actually a sheep in Wolves clothing. So, this cannot be called a tuned car after all. They are just visual modifications. The interiors get the fibre trim along with matching black seat covers. The Estilo has it's usual list of drawbacks-cramped interiors, poor quality, unrefined engine and transmission.
This modification set costs a whopping Rs 60,000 which is quite a lot but you have to consider all the hard work and attention to detail. But then, when you had so much extra money, better buy some 2nd hand  (or your other car) swift or city and modify that instead. This modification has no clear point except if you are a die hard fan of the zen estilo and you have lot of money.
More pictures after the jump
IAB