New downsized engines will be more economical than the outgoing 'KD' engines.
Toyota has unveiled its all-new 'GD' series of diesel engines at the Vienna Motor Symposium. These new diesel engines will power Toyota's next generation IMV products (2016 Toyota Hilux, 2016 Toyota Fortuner and 2016 Toyota Innova).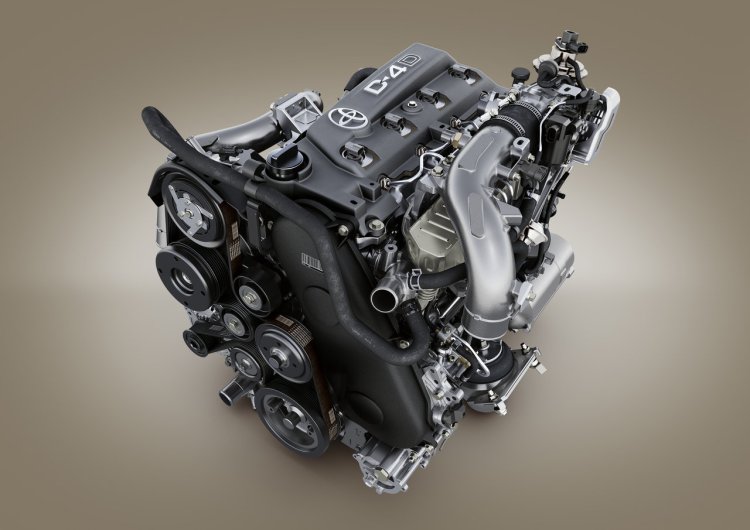 The 'GD' engine family will replace the 'KD' engine series on these cars. In the Indian market, the 2.5-liter 2KD-FTV engine powers the Innova, while the same engine is available on the Innova, Fortuner and Hilux in international markets.
The 'GD' engine family comprises of two units: a 2.4-liter which will replace the 2.5-liter 2KD-FTV, and a 2.8-liter which replaces the 3.0-liter 1KD-FTV unit. Both engines are fitted with "Economy with Superior Thermal Efficient Combustion (ESTEC)" and a variable geometric turbocharger.
Where the 2.4-liter engine makes 160 hp and 400 Nm of torque, the 2.8-liter generates 177 hp and 450 Nm of torque. They will be paired to 6-speed manual and automatic transmissions when they debut on the next generation Hilux on May 21. Reports also state that the new Hilux will come with two driving modes - Power and Eco - to deliver better performance or fuel economy depending on the user's choice.
Also read: India-bound Toyota Vios gets a TRD Sportivo variant in Thailand
Indian Autos Blog had reported in May 2014 that the new Innova will launch in India with an automatic transmission and an improved diesel engine.