Expected to be revealed this year.
Toyota Motor Philippines's president Michinobu Sugata says a capital outlay of 2.5 billion Philippine Pesos (INR 350 crores) will be rolled out this year for the launch of the 2016 Toyota Innova.
According to a report by The Filipino Express, the said amount, yet to be approved by Toyota Japan, will also help in speeding up vehicle production at the Laguna plant which made a record 41,644 cars last year.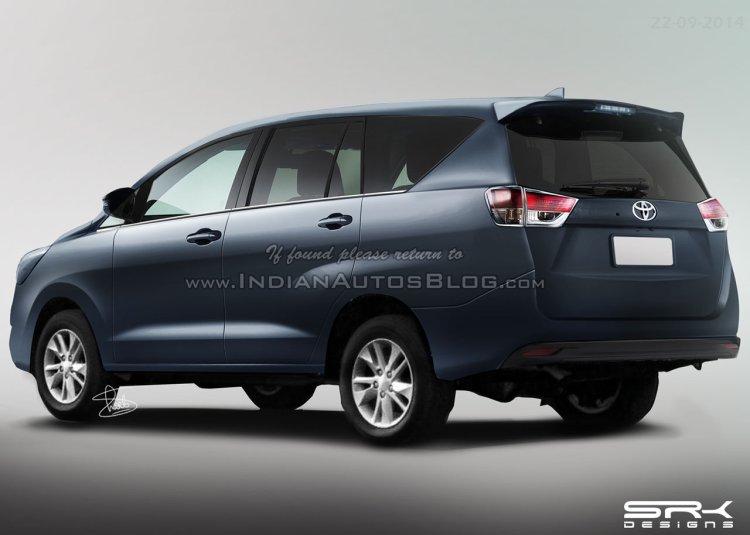 Last year Sugata had said that 2 billion Pesos would be invested to improve the parts localization for the new Innova. Currently, TMPC imports pressed body parts of the car from Thailand, and the investment would help drive up localization to more than 30 percent for the next gen model. Pressed parts itself will consume 50 percent of the investment, he noted.
The 2016 Toyota Innova, which is being tested in India, too, is expected to be revealed this year at one of the Asian motor shows. Recent spyshots suggest an increase in overall length, while other dimensions (length and width) appear identical. Toyota apply its global design language, seen on the new Corolla Altis, on the vehicle, which will come with a fully revamped interior.
A few of the apparent changes include horizontally placed taillamps, a thicker D-pillar which indicates larger room for the third row, as seen on IAB's rendering. A more premium looking interior with a Corolla-like three spoke steering, a large infotainment system, and overall more car-like dashboard design were noticeable in a previous spyshot. Also read: Toyota Avalon facelift revealed
The 2016 Innova will be based on a new ladder type chassis, while a newly developed diesel engine and an optional automatic transmission could also make it to the MPV. Toyota Kirloskar Motor averages a steady sales of more 5,000 units of the Innova, and recently, the vehicle was updated with standard fitment airbags across the whole range.
Toyota Innova spyshots - Image Gallery (Unrelated)
[Source - The Filipino Express]