The Toyota FCV concept, showing what the four-door hydrogen-fueled production model that is scheduled to come out next year in the U.S. would look like, has been re-presented at the 2014 Detroit Auto Show.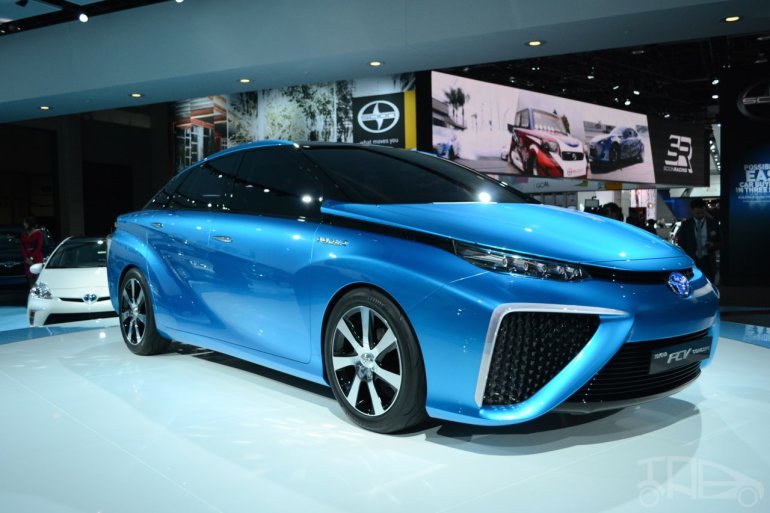 The FCV Concept was premiered at the Tokyo Motor Show last year, and the Radiant Blue color concept would be able to offer a range of 300 miles (482 km) between fill-ups in the production form. It would have a 0-100 kph acceleration time of nearly 10 seconds and refueling would take three to five minutes, comparable to the trip to a gasoline station.
Toyota has been investing in fuel cell research since 2002 and prototypes that were built in the R&D center in America have tested for over a million miles. Toyota estimates that a 95 percent cost reduction is possible when the car is mass produced next year, when compared to the investment that took to build the first prototype in 2002.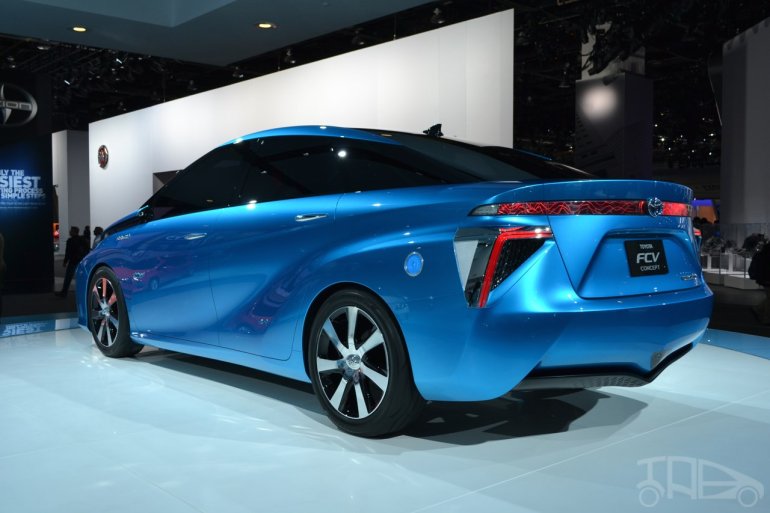 The powertrain on the car is mapped to produce 100kW output and engineers are also studying how the car could act as an external power supply device. In one tank full of hydrogen, electricity enough to power an average household for a week, is containable.
For more details on the Toyota FCV Concept, head to our live update from the Tokyo Motor Show.
Toyota FCV Concept at NAIAS 2014 - Image Gallery