Ever since its beginning here in India, the journey of Renault has been full of ups and downs. While the French automaker has seen a couple of commercial success stories in the form of Duster and Kwid, the other models have struggled to keep up the pace despite being very good products.
The success which the Duster and Kwid have enjoyed here in India has inspired Renault to focus more on products which are tailor-made for the Indian market with. The Renault Triber is one recent example of this practice.
On the downside, this means that Renault isn't much attentive in bringing any of its world-class products based on its advanced CMF platform here. Following is a list of five such European models of Renault, which we think India truly deserves:
Renault Clio
Till date, the Nissan Micra's rebadged version Pulse has been the only hatchback in Renault's Indian lineup, and this flop model was discontinued in 2017. It's high time the company launched the Clio B-segment hatchback in our market now. If anything, the Hyundai i20 has proved over two generations that more and more Indians are willing to spend increasingly higher amount of money in this segment.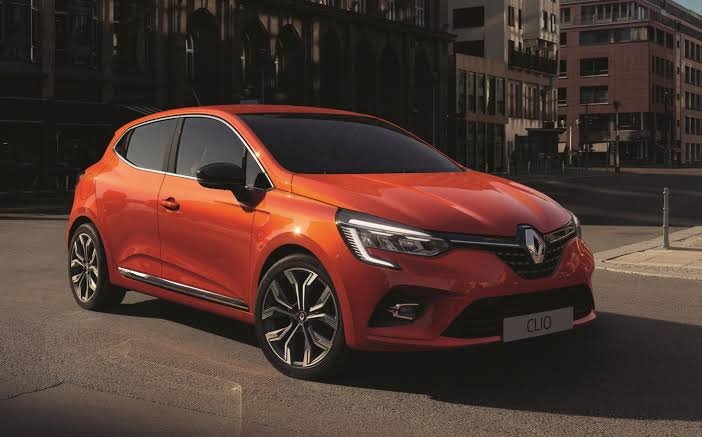 The Renault Clio was recently given a complete makeover. The redesigned front fascia looks much similar to those of Renault's upper class offerings. The curvy profile, along with glitzy design elements like full LED headlamps and tail lamps, machined alloy wheels, floating type vertical touchscreen infotainment system and full LCD instrument console, make the Renault Clio a hatchback which can give the current premium hatchbacks like Maruti Baleno and Hyundai i20 a run for their money.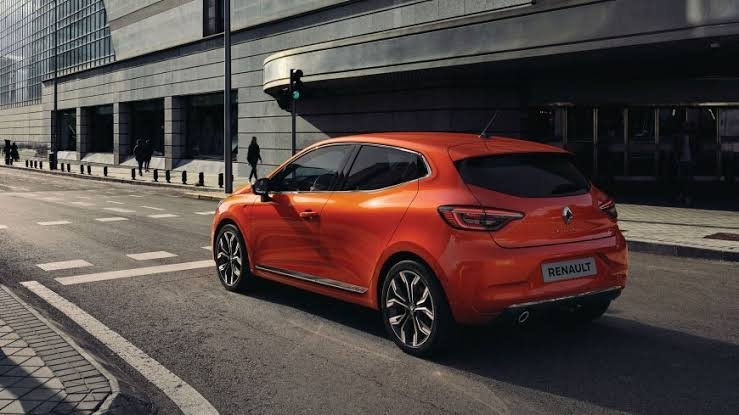 The new Renault Clio is blessed with a modern range of engine options, 100 PS 1.0-litre turbocharged petrol, 130 PS 1.3-litre turbocharged petrol, 75 PS 1.0-litre naturally aspirated petrol and 85 PS 1.5-litre turbocharged diesel. A 1.6-litre petrol hybrid engine is also scheduled to launch at a later stage.
Renault Captur
The Indian market has failed to understand the true attributes of the Renault Captur. The quirky but cool looking Captur hasn't clicked much with the public here in India, as its rounded crossover-like design isn't too 'SUV-ish'. However, if Renault could manage to shorten the new generation Captur to 4 metres, it would be a stunning rival to the Hyundai Venue and the likes.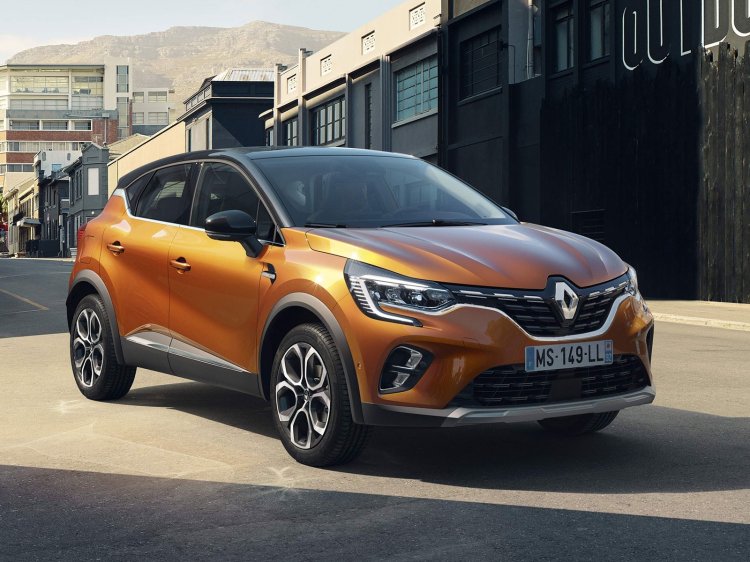 The new C-shaped headlamps with daytime running LEDs moved up from front bumper to the headlamps' borders give it a slightly fresher appeal, while the rear looks completely different with sleek C-shaped LED tail lamps and cleaner design for boot lid with the number plate recess moved to the rear bumper. The interior too has been completely revamped with a new dashboard, which is shared with the new Clio.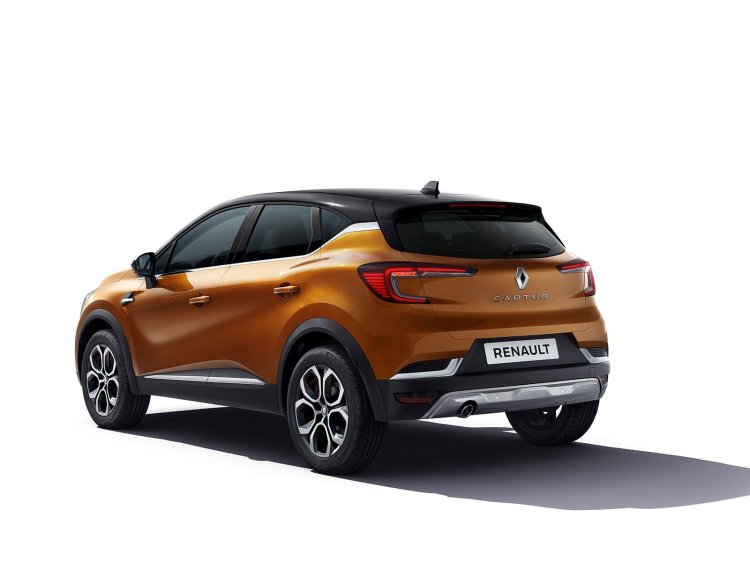 The engine options of the all-new Renault Captur are 100 PS 1.0-litre and 1.3-litre 155 PS turbocharged petrol units and a 1.5-litre turbocharged diesel unit in two states of tune – 95 PS and 115 PS.
Renault Megane Sedan
The Renault Fluence failed to catch the fancy of Indians, amidst the presence of established competitors like the Skoda Octavia, Hyundai Elantra and the Toyota Corolla Altis. Globally, it was replaced with the all-new Renault Megane Sedan. The dwindling sales of sedans in particular hasn't motivated Renault enough to bring this car to Indian shores. However, we still think this model would revive interest in C-segment sedans in our market and would be a great opportunity for the company to sell one of its most popular carlines globally in our market - the Megane.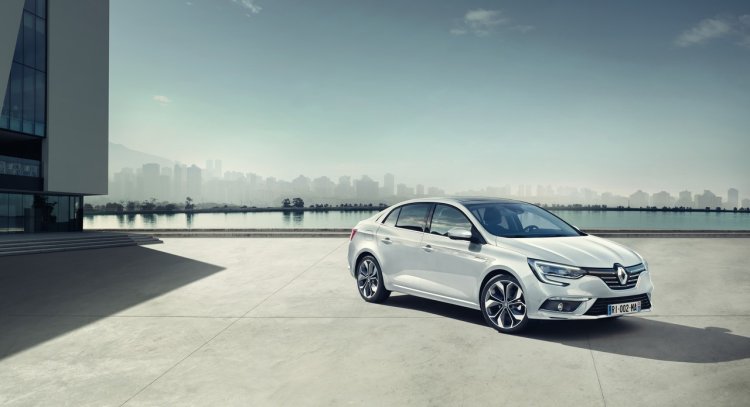 The Renault Megane Sedan looks sporty and sophisticated. The signature C-shaped full-LED headlamps, the small nose and the familiar tail lamps extending inwards almost till the brand logo instantly help one recognise it as a Renault Megane. With excellent space levels and a modern cabin complete with all the modern essentials one expects in an executive sedan, the compact sedan feels properly plush and comfortable on the inside.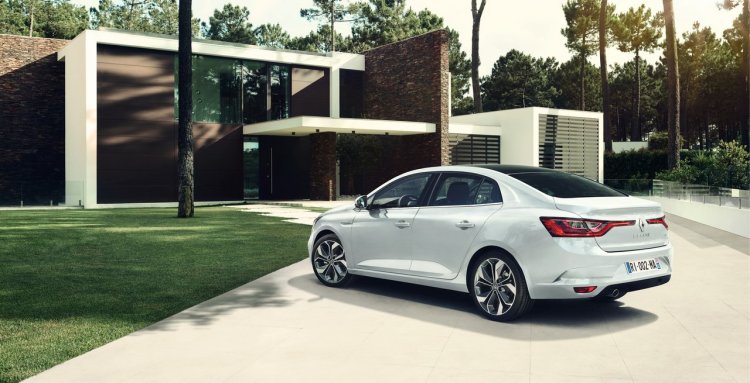 The Renault Megane Sedan is available with a choice of two three petrol engines – 130 PS 1.2-litre turbocharged, 140 PS 1.3-litre turbocharged and 116 PS 1.6-litre naturally aspirated, and two turbocharged diesel engines – 110 PS 1.5-litre and 130 PS 1.6-litre.
Renault Grand Scenic
The world is quite aware of Renault's expertise in making MPVs, for it was the very first automaker to venture into this category. This expertise is quite evident in the Renault Grand Scenic, a compact MPV which has the potential to shake up the hegemony of the Toyota Innova Crysta if launched in India – something which the Renault Lodgy dreamt of, but it never happened.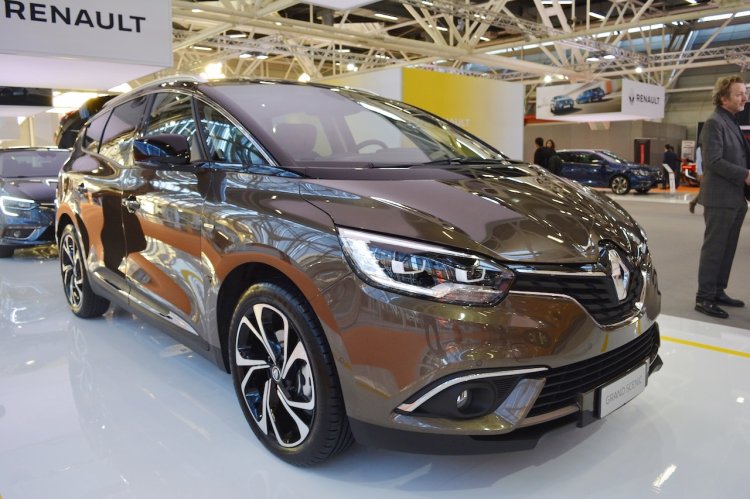 The Renault Grand Scenic takes a leaf from the design books of Renault's very own Espace, which can be seen in its profile and rear-end. It can be had as a five-seater and also a seven-seater, but obviously, the latter is the only one most Indian customers would want.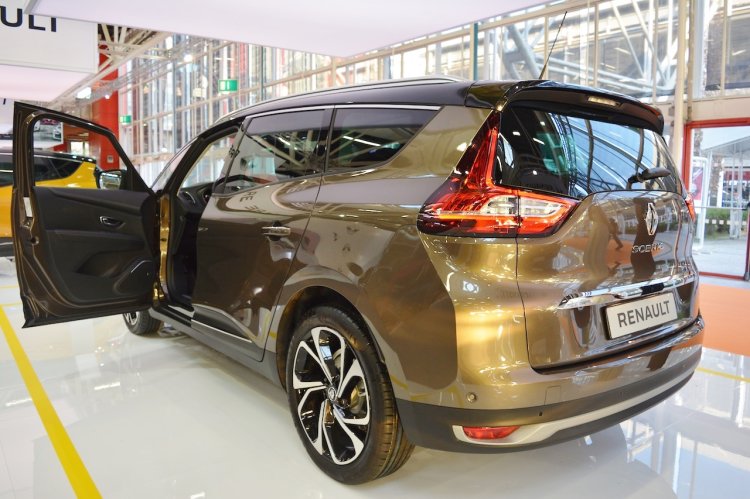 The Renault Grand Scenic is sold with a 1.2-litre turbocharged petrol engine in two states of tune – 115 PS and 130 PS, a 1.3-litre turbocharged petrol engine in two states of tune - 115 PS, 140 PS and 160 PS, a 110 PS 1.5-litre diesel engine and a 1.6-litre diesel engine in two states of tune – 130 PS and 160 PS.
Renault Kadjar
The Renault Kadjar, for starters, looks like a bigger version of the previous generation Renault Captur, which is quite evident from the way it looks and has been styled on the outside. It is a direct rival to C-segment SUVs like the Jeep Compass and the Hyundai Tucson.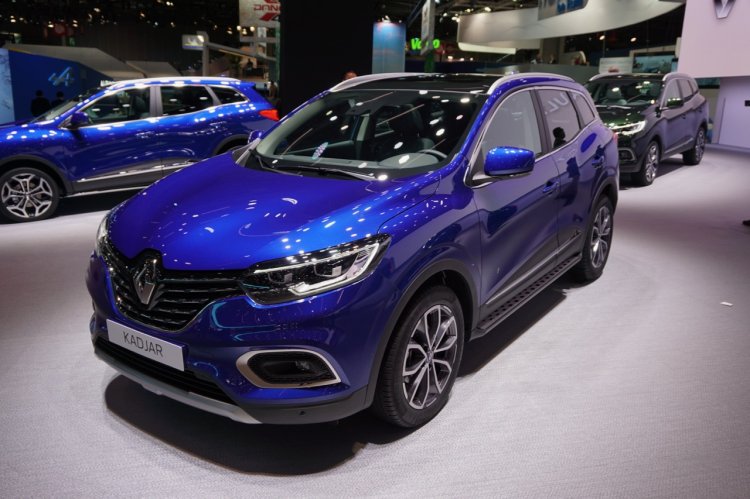 However, considering the fact that the Captur really hasn't 'captured' many hearts here owing to its not-so-traditional SUV stance, Renault may not be confident about launching the Kadjar. The sloping bonnet and front fascia, rounded and curvy side profile and the flat rear end is typically a French design reminiscent to other crossovers from Renault.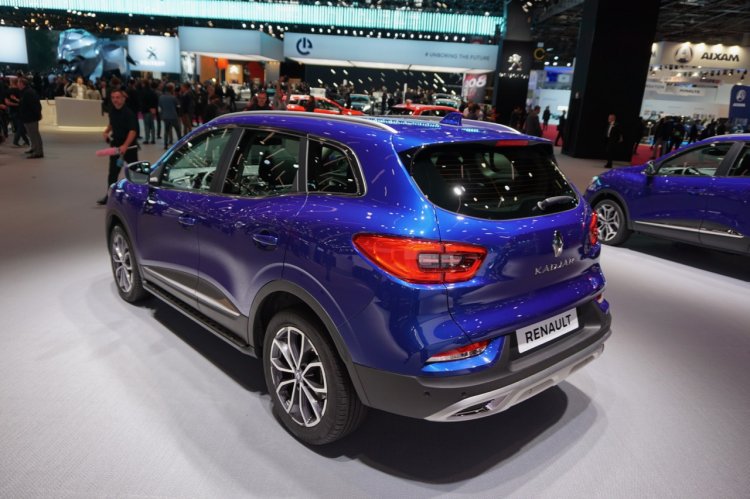 The Renault Kadjar is sold with a 1.3-litre petrol engine in two power output configurations – 140 PS and 160 PS and two diesel engines 115 PS 1.5-litre and 150 PS 1.6-litre.