Automatic scooters form a major chunk of two-wheeler sales in India. However, they have been affected due to the ongoing economic slump. Scooter had a market share of 32% in June 2018, and in June 2019, the market share was at 31%. That's despite the fact that the Indian two-wheeler market has shrunk by nearly 12%. The Honda Activa continues to be a major crowd puller but its magic wand may have seemed to have lost a few stars. The Splendor has overtaken the Activa once again but the gap was just around 6,000 units in June 2019. TVS Jupiter also lost on volumes but continues to be in the second spot.
The shining light though is the Suzuki Access 125 which continues to be the largest selling 125 cc scooter. Besides that, Access 125 has also shrunk the gap from Jupiter to a little less than 8,000 units. Here is the list of the top 10 best-selling automatic scooters in India in June 2019:
Honda Activa: Powering the next two-wheeler revolution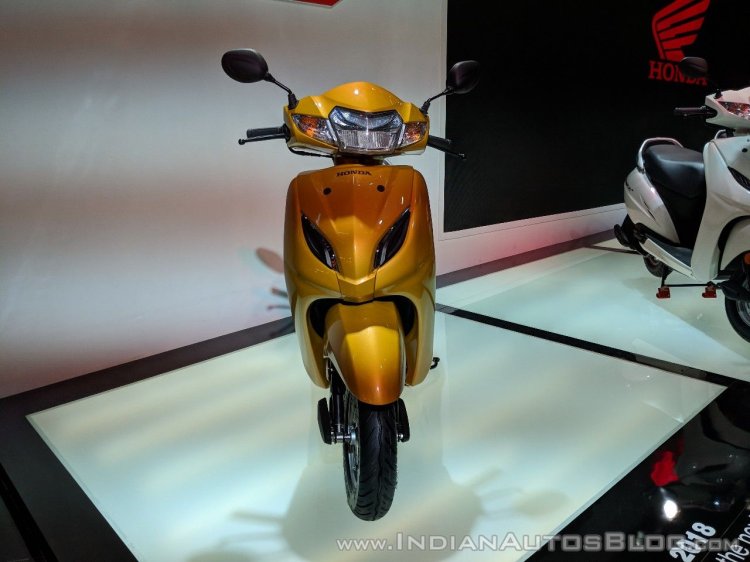 With 2,36,739 units sold in June 2019, things are in the red for the Honda Activa. In fact, a 26% drop in sales in the first quarter of FY 2019-20 may seem pretty grim. However, Honda can still pull off stellar sales in the upcoming festive season. In fact, June was the company's best-ever performance in this fiscal. Prices of the Honda Activa start at INR 54,911 (ex-showroom, Delhi). Honda even introduced a Limited Edition Activa recently to with some cosmetic changes to get the volumes up.
The Honda Activa is powered by a time tested 109.19 cc mill. Key features include a mix of digital and analogue instrumentation, LED headlamp and Eco Speed Indicator. Also available is a service due indicator and a 4-in-1 lock with seat opening switch.
TVS Jupiter: The one that got away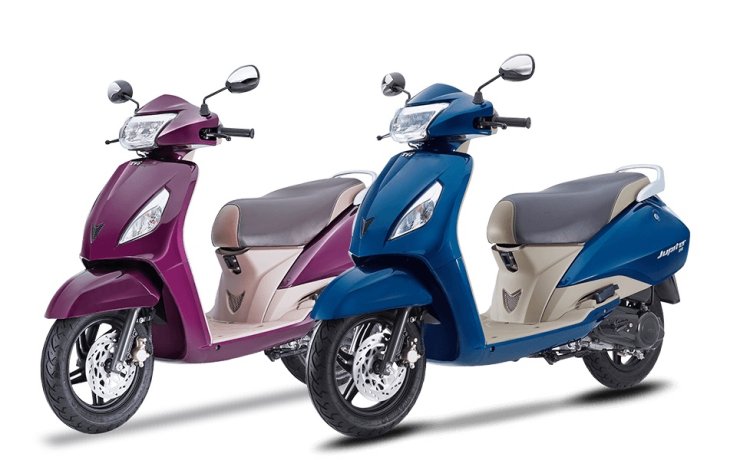 While the TVS Jupiter did see a drop in sales, the numbers still hold strong. That's really commendable during this slowdown. TVS even introduced the updated version of Jupiter ZX with an LED headlamp and a combo of digital and analogue instrumentation. That places the Jupiter fair and square against the Honda Activa 5G.
Prices for the TVS Jupiter begin at INR 52,945 (ex-showroom, Delhi) and you get to choose from a variety of colour options. Besides that, the features list includes an external fuel filler cap and a special easy use main stand. Volumes in June 2019 stood at 56,254 units in June 2019.
Also Read: BS-VI compliant TVS models to arrive post-October 2019
Suzuki Access 125: To greater heights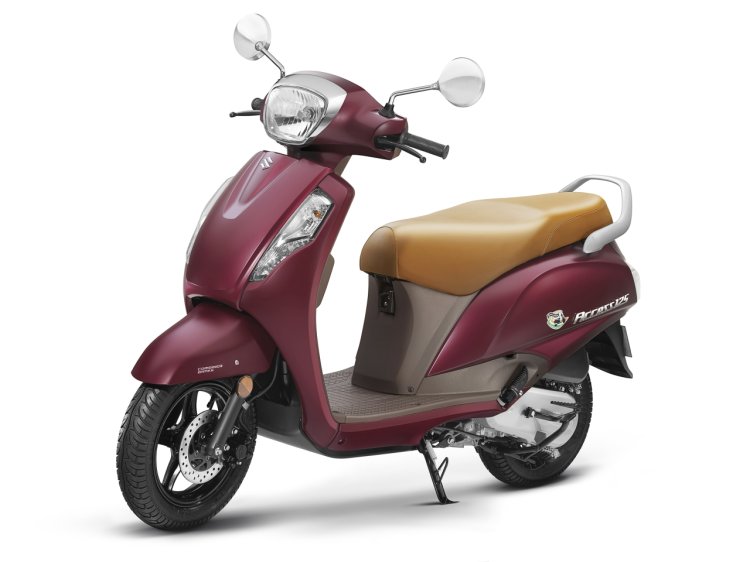 The rise of Suzuki Access 125 has been phenomenal. Volumes grew by 16% in the first quarter of FY 2019-20. In June 2019, volumes stood at 49,366 units which is a significant Y-o-Y growth from 38,338 units last year. Prices of the Suzuki Access 125 begin at INR 57,219 (ex-showroom, Delhi). The scooter boasts a large 21.5-litre under-seat storage, DC charging socket and a handy front pocket to store things.
Suzuki recently introduced a new colour option with a Limited Edition model of the Access 125. The Limited Edition variant is now offered in Metallic Matte Bordeaux, Metallic Sonic Silver, Metallic Matte Black and Pearl Mirage White.
Honda Dio: India's most exported automatic scooter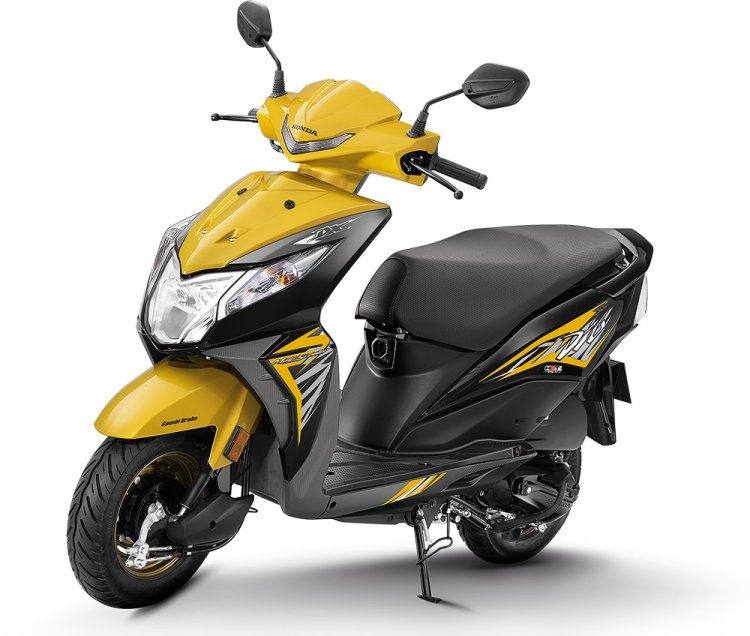 The guys at Honda 2Wheelers India managed to find 43,749 new buyers for Honda Dio in June 2019. The numbers have grown in the domestic market for the Dio but their trouble lies elsewhere. Dio continues to be largest exported automatic scooter from India but volumes dropped from more than 52,478 units in Q1 FY 2018-19 to just 29,756 units in FY 2019-20. Hopefully, things will be better in the next quarter for them.
The Honda Dio's prices begin at INR 53,218 (ex-showroom, Delhi). Some of its main features include LED headlamp, all-digital instrumentation and 4-in-1 lock with seat opening switch.
TVS NTorq: Smartness has a new name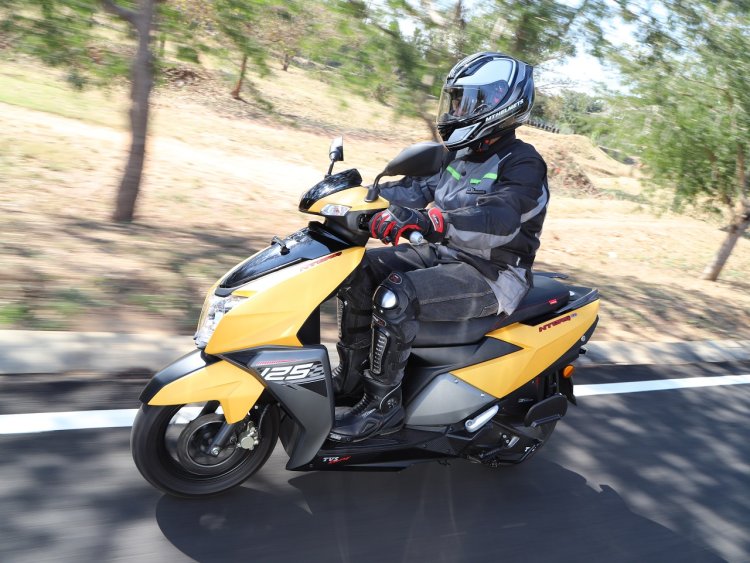 The TVS NTorq has climbed up to the 5th spot with 21,738 new customers in June 2019. The introduction of a drum brake variant has certainly helped in increasing the sales of the scooter. Features like connected instrumentation with navigation and call alerts are its USPs. Prices begin at INR 58,872 (ex-showroom, Delhi) for the entry-level drum brake variant.
At the heart of the TVS NTorq is a 124.79 cc engine producing 9.4 PS of power and 10.5 Nm of torque. TVS even introduced a new Matte Silver colour option in June 2019 which will hopefully help it further increase their sales. The TVS Ntorq competes with products like Honda Grazia, Aprilia SR125 and Hero Maestro Edge 125.
Also Read: Top 5 premium scooters on sale in India - IAB Picks
Yamaha Fascino: In desperate need of a change!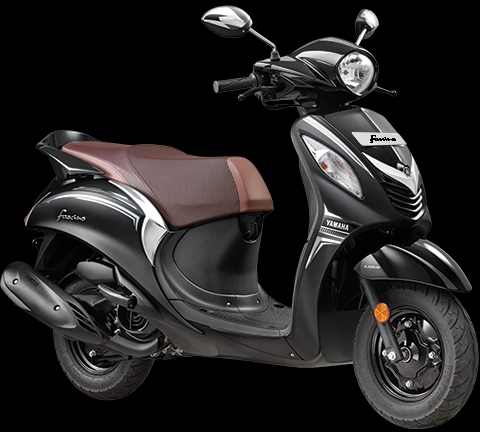 Yamaha took the market with a storm when it launched the Fascino. The automatic scooter was styled to have a modern-retro theme. Volumes may have dropped in the past few months, and in June 2019 the numbers stood at 15,519 units. Yamaha has not updated the Fascino for quite some time and if better pull off a fast one if if wants to grab the market share.
Hero Destini 125: Hero's answer to Activa 125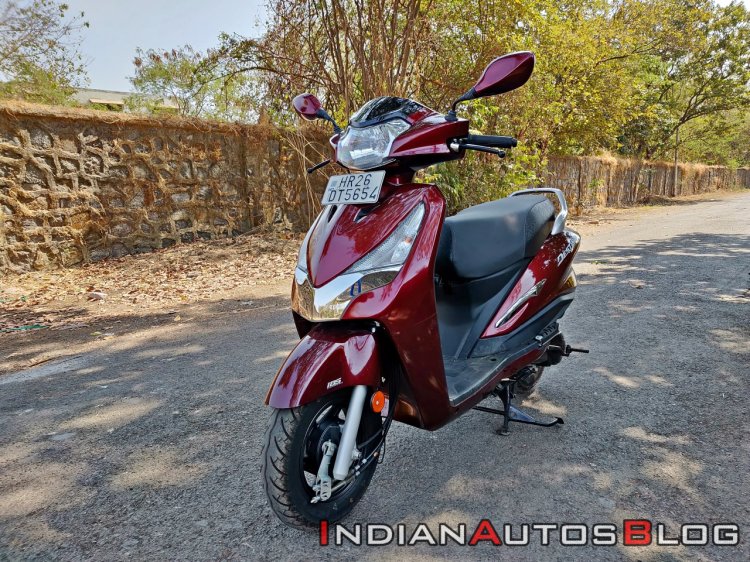 The Hero Destini 125 registered a monthly sales of 11,292 units in June 2019. However, things look grim as volumes have kept dropping in the last few months. The scooter has a metal body, external fuel filler cap and side stand indicator. Besides that, it bears the i3S technology (start-stop system), which has previously been seen in the company's motorcycle range. The Hero Destini 125's prices begin at INR 55,580 (ex-showroom, Delhi).
Yamaha Ray-Z: Japanese sportiness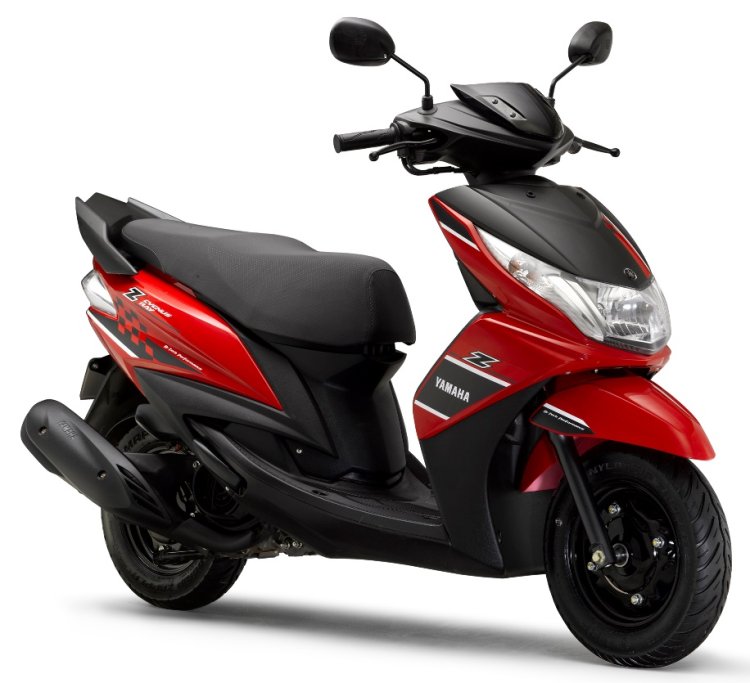 The Yamaha Ray-Z takes the 8th spot in June 2019 with 10,696 units sold. It is powered by a 113 cc engine which produces 7.2 PS of power and 8.1 Nm of torque. The scooter tips the scales at 104 kg but lacks any of the features offered in the modern offerings.
TVS Scooty Pep+: Original Sin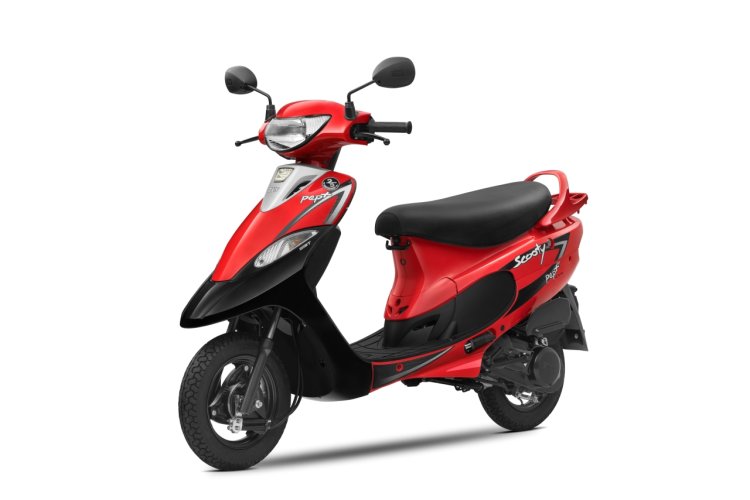 With over two and a half decades in business experience, the TVS Scooty Pep+ is back in the bestsellers list. TVS sold 10,631 units of the Scooty Pep+ in June 2019. The scooter is powered by a tiny 87.8 cc mill which produces a meagre 5 PS of power and 5.98 Nm of torque.
Also Read: Top 10 best-selling motorcycles in India: June 2019
Honda Grazia: First with LED headlamp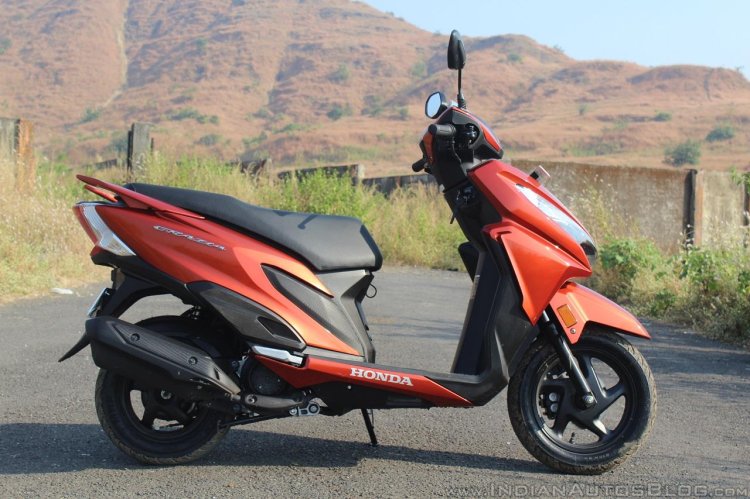 The last among the top 10 best-selling models in June 2019 was the Honda Grazia with 10,388 units sold. It is one of the best-looking scooters available in India. It boasted several new first-in-segment features when launched. The scooter began its march quite well initially and was one of the fastest scooters to hit the 1 lakh mark. However, the numbers have been dropping off late.
Also Read: Top 5 Hero concept models that never made it to production