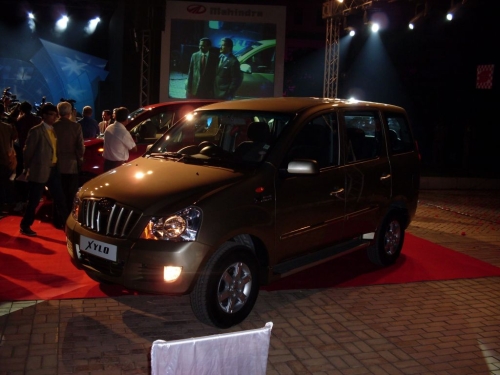 We don't know if Mahindra Xylo owners are having a time of life roaming around town in their new car, but Mahindra certainly seems to. In a matter of three months, Mahindra received 15,000 bookings of the Xylo, and we're ready to do a happy dance for this accolade!
I remember Mr.Anand Mahindra addressing all of us at the launch and describing how Lord Hanuman inspite of the extremely vigorous opposition, made up his mind to fight the battle to save Sita. Hanuman was the Mahindra XYLO here, with the opposition in Lanka played by the threatening economic conditions.
2,954 units of the vehicle found homes since its introduction. The XYLO's looks was the topic of debate during the time of launch. People have grown used to it now, and I find the rear of the vehicle comparable to a concept car's rear. Really, no kidding.
Tata, you getting any of this? When and where is the Indicruz?
Source- Economic Times