Comes with a large 17-inch touchscreen.
The Tesla Model S electric vehicle has been spotted in Malaysia by Mr. Christopher, a reader of Paultan. The car is not on sale in Malaysia, and has been clicked without any camouflage. What makes this picture interesting is that the Model S captured on camera is the P85+ variant.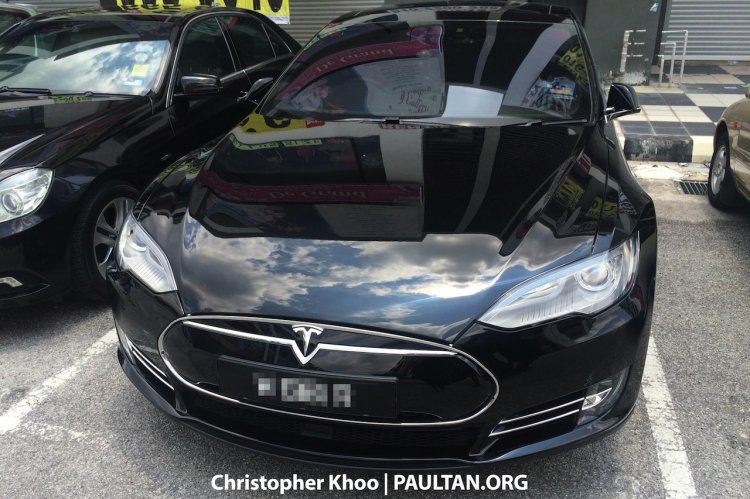 This model is not from the new lineup of the company. It was the fastest of the Model S range in its time. The P85+ is powered by a single motor on the rear axle that generates 416 bhp and 600 Nm of torque propelling the five-door sedan to 100 km/h from standstill in just 4.2 seconds. The claimed range stands at 426.4 km (EPA certified).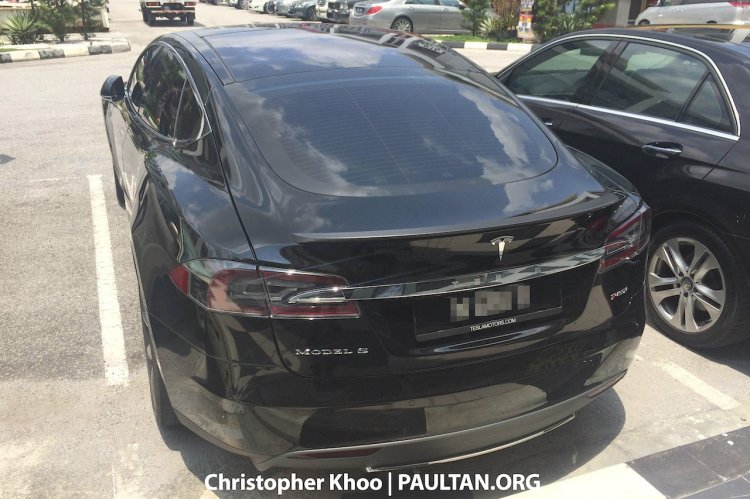 It is not clear what to make out of this spyshot but the website says that during the start of the year Malaysian Green Technology Corporation (GreenTech Malaysia) announced their intention of bringing 120 units of the Model S to be leased to government-linked companies. However they were supposed to be the 70D and 85 models.
[Source: Paultan]