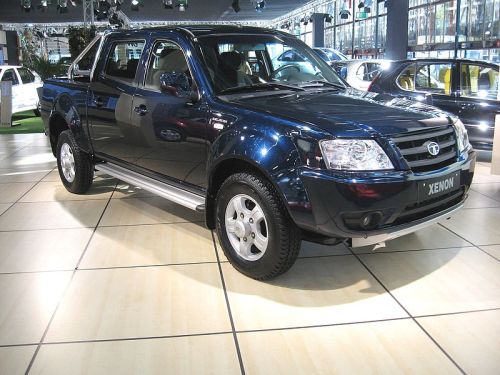 Tata Motors is partnering with Canada-based Alternative Fuel Systems (AFS) to develop a Tata Xenon that runs on CNG. A CNG variant named Xenon Super was already showcased at the Thai International Auto Show last year.
The twin cab XT which enjoys the company of a 2.2-liter DICOR engine in India, will be modified to run on CNG. The product development is taking place wholly in Canada under the guidance of AFS. The vehicle will be launched next year, and is meant for the pick-up truck loving Thai market.
Jim Perry, president and CEO, AFS -
The objective of our project is to refine the Xenon engine control system to provide optimal drivability and performance under a wide spectrum of operating conditions. It is very important to vehicle buyers that the pickup has a smooth and powerful feel in real world driving. The only way to properly assure this elevated level of performance is through testing on a production vehicle.
Tata Xenon Image Gallery
[nggallery id=57]