Part of Tata Motors' increased focus on commercial vehicles in Indonesia.
At the 2015 Gaikindo Indonesia International Auto Show (2015 GIIAS), PT Tata Motors Distribusi Indonesia unveiled the local-spec Tata Xenon XT 2.2 and Tata Super Ace Del-V (closed cabin). As part of its expansion in the Indonesian market, the company decided to focus on showcasing its commercial product range at the auto show, which also included the Tata Prima 4928.S and Tata Ultra trucks.
Tata Xenon XT 2.2:
The Tata Xenon XT unveiled in Indonesia is virtually identical to the model sold across Tata's global markets. The variant showcased at the auto show is the top-end Tata Xenon XT 4x4 Double Cab.
Inside, it comes with power-operated windows, dual airbags, and garnish on the steering wheel, center console, instrument dials, HVAC vents, and gear lever.
Powering the Tata Xenon XT is the familiar 2.2-liter VTT DICOR engine which produces 147 hp and 320 Nm of torque, which is paired to a 5-speed manual gearbox. A 4x2 drivetrain is offered as standard, while higher variants come with a 4x4 system.
PT Tata Motors Distribusi Indonesia have also announced that the customers purchasing the Tata Super Ace and Tata Xenon during the GIIAS 2015 will avail free servicing for up to 100,000 km or 3 years.
Tata Xenon XT 2.2 - Image Gallery
Tata Super Ace (closed cabin):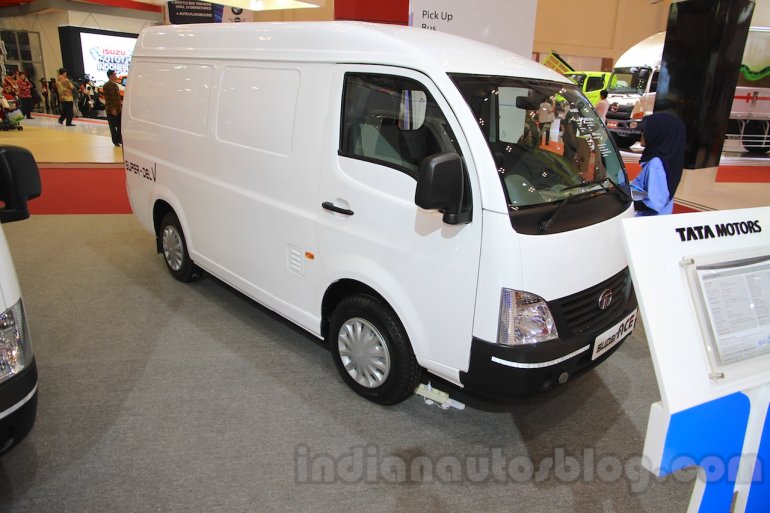 Also unveiled at the 2015 GIIAS is a closed cabin version of the Tata Super Ace van, dubbed as the Tata Super Del-V.
Other than windows and access door, this variant is completely covered up. Distinctive features include wheel covers and chrome garnish at the back. It measures 4340 mm long, 1565 mm wide, 1858 mm high, and has a wheelbase of 2380 mm.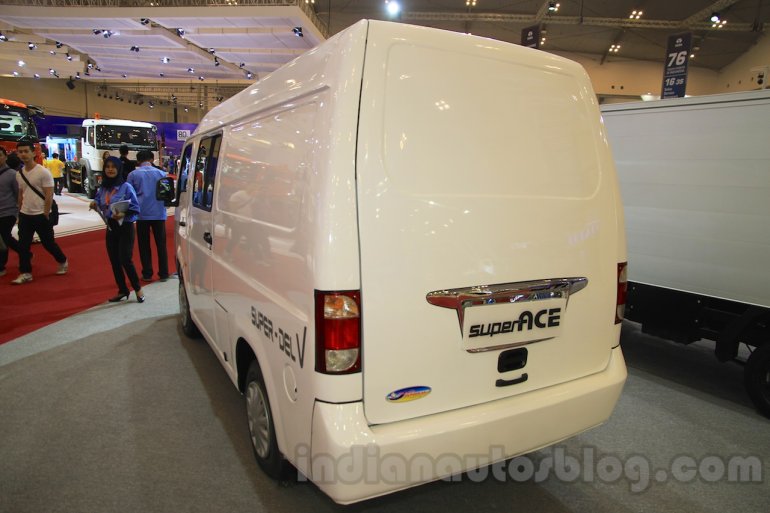 Inside, it can be equipped with optional creature comforts like an HVAC system and power windows, while the entire range comes with a blower fan and power steering as standard. Power is sourced from a 1.4-liter 475 IDI TCIC diesel engine, which produces 70 hp at 4,500 rpm and 135 Nm at 2,500 rpm. It is paired to a 5-speed manual gearbox, and is capable of hitting a top speed of 125 km/h.