Super Ace Mint gets the DICOR diesel engine.
Tata Motors has showcased a sporty take on the Super Ace Mint LCV at the 2015 Thailand Motor Expo which opened its doors today. The sporty concept essentially launches the Super Ace Mint in the Thai market, where Tata already sells the regular Super Ace.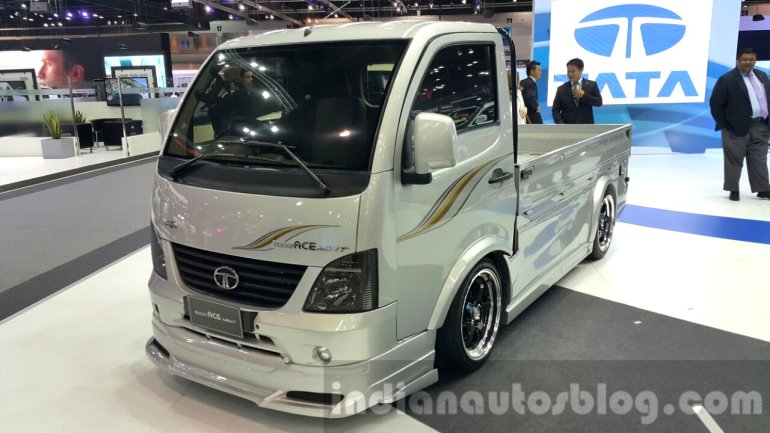 The highlight of the Super Ace Mint, in comparison to the Super Ace, is its 1.4-liter DICOR diesel engine which develops 70 hp at 4,000 rpm and 140 Nm of torque between 1,400-2,750 rpm. While the power is the same, torque is up by 5 Nm in comparison to the regular Super Ace.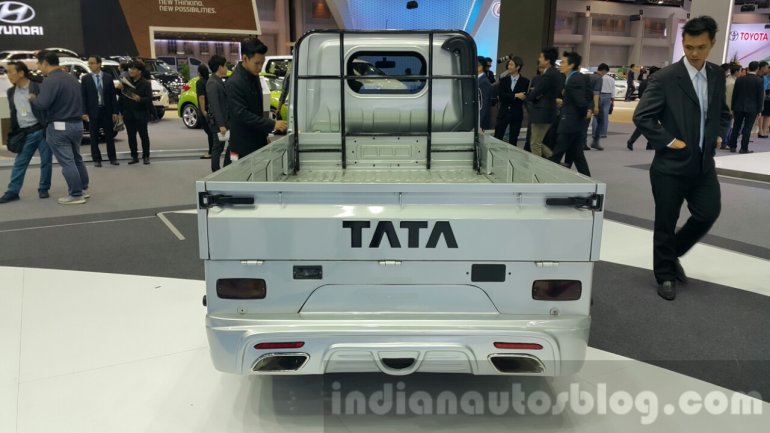 Also, in the Indian market the Super Ace Mint is good for 17.9 km/l whereas the Super Ace delivers 14 km/l. The Super Ace Mint is priced at 399,000 THB (INR 7.4 lakhs) whereas the regular Super Ace costs THB 366,000 (INR 6.79 lakhs).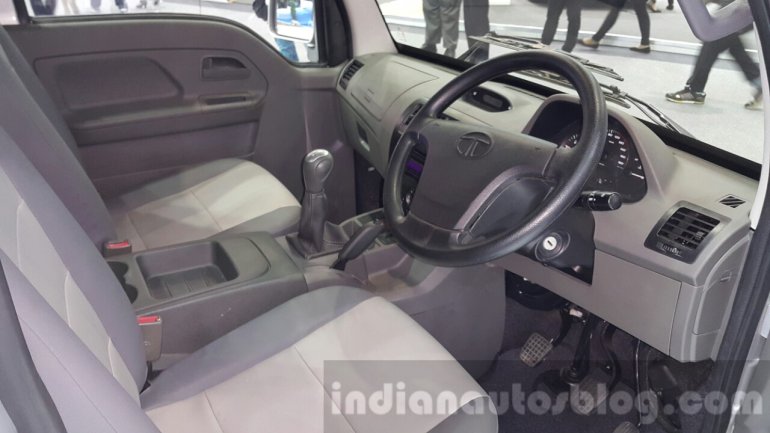 The concept gets a thorough bodykit for a sporty look, dual exhaust tips, smoked headlight and taillight clusters and five-spoke alloy wheels with low-profile rubber. There are however no changes to the interior of the Super Ace Mint, which carries on its greige color theme.