Tata Motors has showcased three products at the Municipalika 2015, which is taking place in Jaipur, Rajasthan, between December 9-11, 2015.
Tata Ace Desilting Machine BS IV: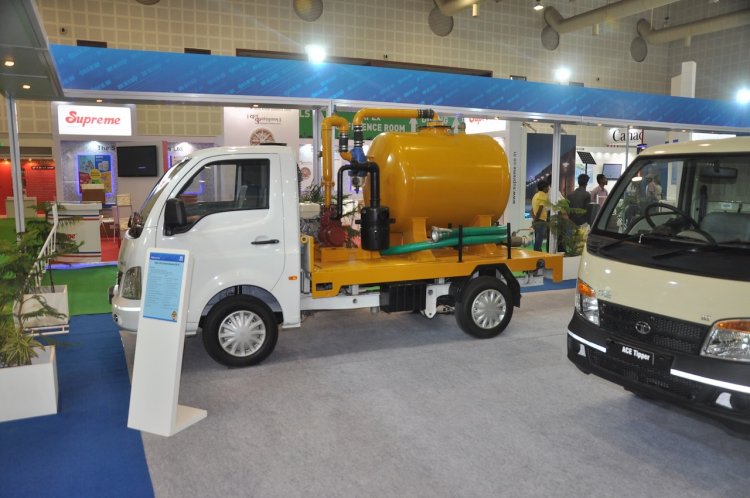 Detailing this product, Tata says it is a fully-built, vehicle-mounted desilting machine which is ideal for cleaning manholes/wetwells upto a depth of 40 feet. The Ace Desilting machine features a hydraulic tiltable hopper with 0.5 cu.meter capacity and a 20 liter grab bucket. The vehicle is powered by a BS-4 compliant engine developing 16 hp at 3,200 rpm.
Tata Ace Zip Hopper Tipper: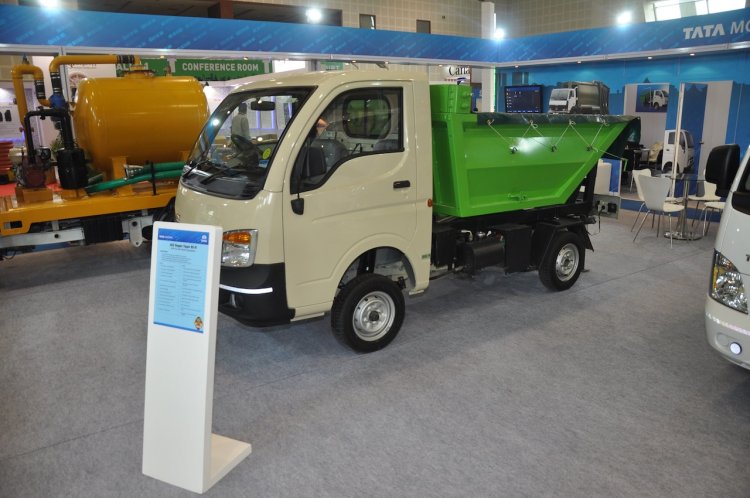 The Ace Zip Hopper Tipper, according to Tata Motors, is ideal for moving house-hold garbage. Thanks to the diminutive size of the Ace Zip, Tata says it can be used for door-to-door garbage collection and move through narrow lanes with its turning circle diameter of only 3.5 meters. The BS-3 compliant engine delivers 11.3 hp at 3,000 rpm on the Ace Zip Hopper Tipper.
Suction-cum-Jetting machine on Tata LPT 1613/42 Truck: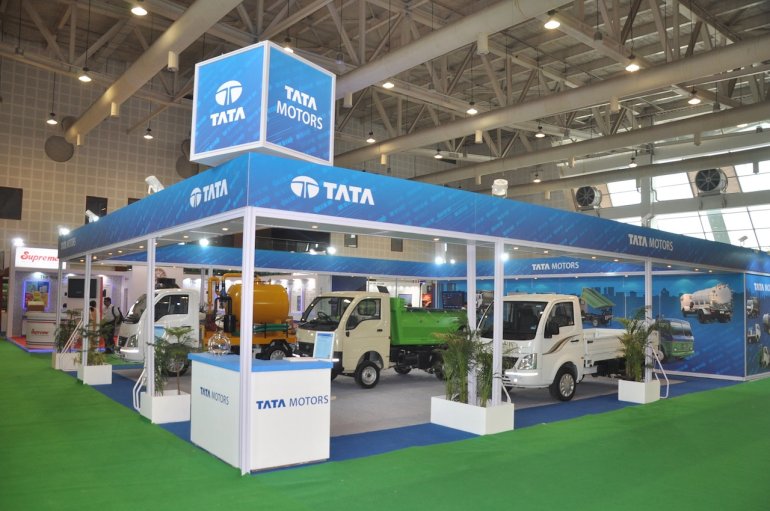 The fully-built truck-mounted mobile unit can be used for dislodging and removing obstructions and blocks from sewer lines thanks to a high pressure water jetting system, suctioning sludge/slurry from sewer manholes, pits, septic tanks etc. by vacuum suction system, and discharging collected sludge by hydraulic tipping of the containers or by Blow-back arrangement, says Tata Motors.
The truck is available in BS-3 and BS-4 guises with a 16,200 kg max. permissible GVW (Gross Vehicle Weight), and a tank capacity of 4000 litres for fresh water and 5000 litres for sludge.
Further details are available in the press release below.
Tata Motors at Municipalika 2015 - Press Release
[Slideshare link]