The dream child of Ratan Tata, envisioned to shift masses away from bikes and upgrade to cars, hasn't yet 'clicked' the way all of us expected. People are still buying bikes and they are buying them in plenty.
Obviously, the Tatas aren't giving up so early. They are planning to complete with the two-wheelers on a critical factor that influences an Indian consumer the most, whether it is 4-wheeler, two-wheeler or one-wheeler – Mileage!
A report from IndianCarsBikes suggests that the Nano Diesel is expected to deliver 40kmpl. For our international audience that's 94 mpg! ICB adds that the Nano will not have a CRDI engine but will instead rely on the Tata ACE's IDI engine.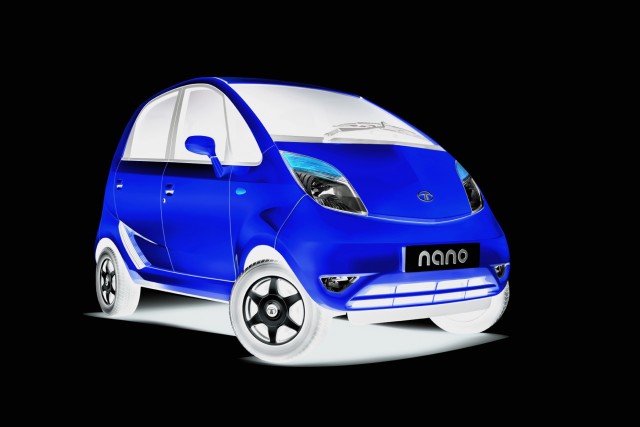 We are not very sure of this ICB report as all along we have been hearing of a 2-cylinder CRDI engine being developed for the Nano. The company has also confirmed this development recently, giving ICB another credibility point.
Tata Motors to NDTV Profit in September 2010 -
We are developing a two-cylinder diesel engine for the Tata Nano. We will give ourselves the time that is required to develop and refine the engine to our satisfaction. It is premature to speak on the details.
The ACE is powered by 4-stroke, 2-cylinder, 700 cc engine which is only BS III compliant. The engine block is the Indica's engine cut in half.
Clearly, this engine will be tweaked to make it BS IV complaint as Tata doesn't want to miss out the congested areas in India where bike riding is a harrowing experience. As a result, we really cannot comment on the performance of the Nano diesel.
But 40 kmpl is something unbelievably fantastic.
This sort of mileage could certainly match up against a few bikes that are currently sold in India. Plus, because it's a diesel, which right cost 40 rupees per liter, the cost of running a Nano would be below 1 rupee per kilometer.
Will this effort finally 'click' with masses? What are your thoughts?
Source - IndianCarsBikes
Quote Source - profit.ndtv.com