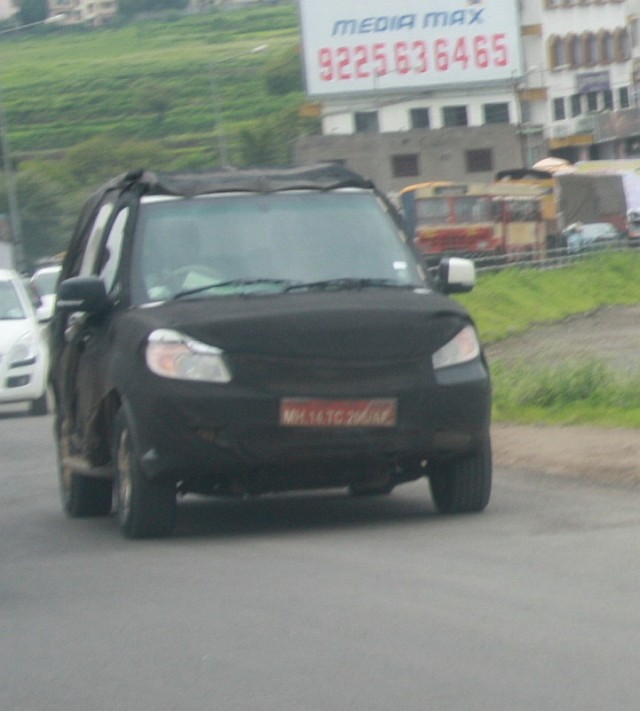 Tata Motors continues development of the Safari Merlin, which could hit the market during the last quarter of this year, in time for Diwali. Seen here is a Safari Merlin on test in Pune city traffic.
The Safari Merlin will heavily borrow features from the Aria. The driving position could be a bit more like a car and the cabin will be less noisy during acceleration and cruising. The gearbox likewise could be a G76 Mk2, an improved version of the current model.
The engine could feature a reworked oil sump, dual mass flywheel and mounts designed to wipe out unnecessary vibrations and harshness. The steering could provide a bit more feedback and the clutch, likewise, will take less effort to operate. The suspension will be reworked to better low- and high- speed ride and handling
A reskinned exterior is performed with the view of improving the Safari's already awesome road presence. The spare wheel, like on the Aria, might be mounted beneath the luggage area for a clean rear. Projector headlamps is another likely feature.
The Merlin could replace the current Safari range or Tata could offer limited variants of the existing Safari.