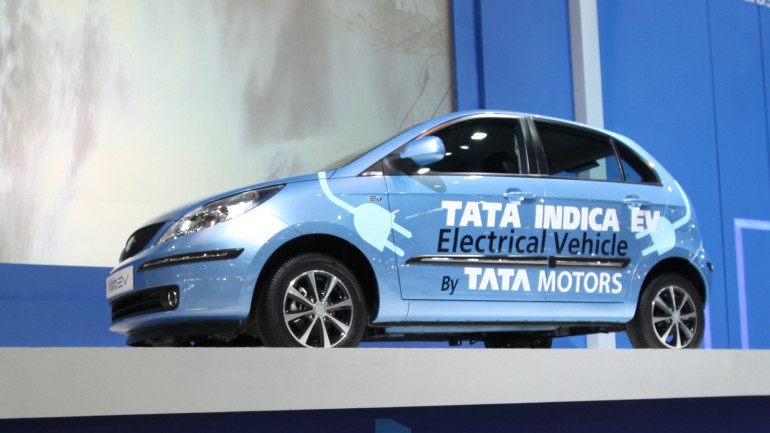 Pretty soon, one more name will be added to the club of "Green Cars", our very own Indica Vista. Mind you this is a very exclusive club consisting of G-Wiz, Chevy Volt, Tesla roadster, Nissan Leaf and Mitsubishi's i MIEV.
Tata showcased the prototype of the Vista EV at London Future Car Challenge along side 60 other vehicles from different manufacturers and swept the show completely by winning the 2 main awards:
• The Most Economic Small Passenger EV
• The Most Economical & Environment Friendly Small Passenger EV.
Buoyed by this success, Tata motors is completing the work on the Prototype and gearing it for an official launch.
The EV is a result of a collaboration with Miljo Grenland Innovation of Norway, a company which specializes in the development of innovative solutions for electric vehicles. Essentially, this Indica Vista EV runs on super polymer lithium ion batteries that provide it a range of approximately 160 miles.
The car will be made in the UK and for that the company has also applied for GBP 10 million loan under the UK Government's Automotive Assistance Program. However, no launch date has been confirmed.
Source - thenextbigfuture.com