Has presence in three countries in the Arab region.
Tata Motors has launched the PRIMA 4438.S (4X2) tractor unit and PRIMA 4038.K (6X4) tipper in the UAE market. Concurrently, the PRIMA 4438.S and the PRIMA 4038.K will go on sale in Oman, and will be available in Prime mover, Rigid Tipper and Tanker in the 4X2 and 6X4 configurations.
In the UAE, the company has partnered with United Diesel and in Abu Dhabi with Dalma Motors, while Al Hasher & Company will be the distributor for the Tata trucks in Oman. Tata Motors ventured into the Qatar CV market last year, making its presence in three countries in the Arab region.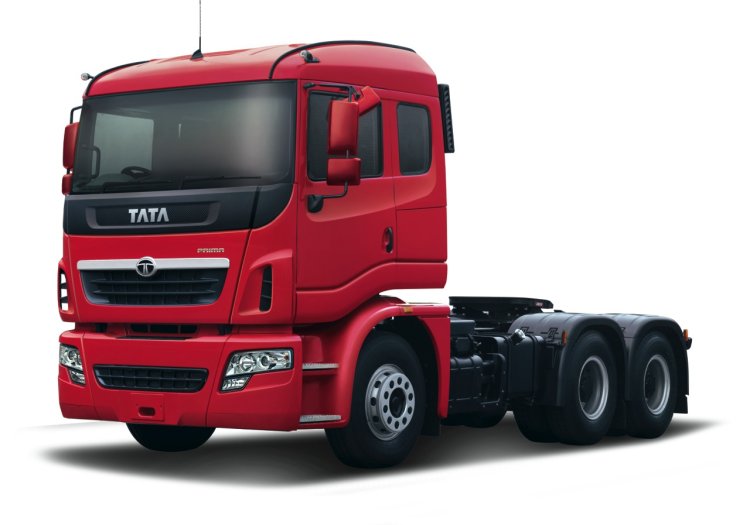 The Prima range trucks are made by Tata Daewoo Commercial Vehicles (TDCV), a wholly-owned subsidiary of Tata Motors. These next-generation trucks, as the company claims, are built with technical inputs from across the world - Italian cab design, engine technology from the US and Europe, gearbox expertise from Germany, chassis frame know-how from Mexico, sheet metal dies from Japan and Korea, combining Swedish precision on a robotic weld line. Tata thus calls the Prima as the 'World truck'.
The 4438S (4X2) tractor and 4038.K (6X4) tipper uses a 380 hp Cummins Engine mated to a 9-speed Eaton Transmission with overdrive option. The truck is offered in different trims, including multi-axle trucks, tractor-trailers and tippers, with GVW extending up to 49 tonnes and engine power up to 560 hp.
Also Read: Tata Motors CV to launch 100 new models by 2018
The cabin comes loaded with air-conditioned, reclining seats, armrests, adjustable steering system, music system and GPS as a standard feature. For UAE and Oman, the trucks will be imported as CBU from India.
You can get more info in the press release below.
Tata Prima launched in UAE and Oman - Press Release
[Slideshare direct link]