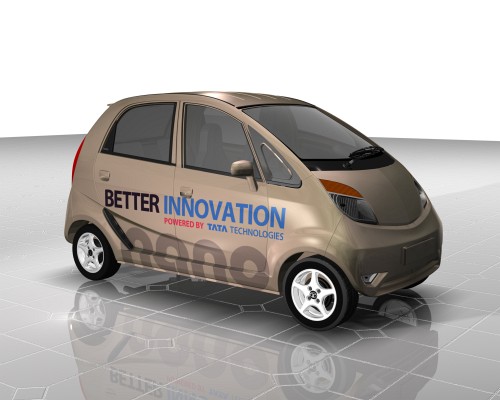 Tata Motors is organizing a 15,000 km drive across India for customers of Tata Nano. Interested customers can register for the drive via the internet from May 26 onwards.
Dubbed "Nano superdrive" there will be a total of nine winners who will be announced on the company's website later this week. The drive will be flagged off at the car's mother plant in Sanand, Gujarat on the 2nd of June.
The nine winners will be grouped, and the three teams will travel three different routes viz., Saffron Route, White Route and the Green Route. The drive will be completed as the cars drive back to Sanand on June 28 after traveling 15,000 km through 36 cities for a period of 29 days.
The Saffron Route will cover the north India covering Sanand, Pali (Rajasthan), Haryana, Amritsar, New Delhi, Aligarh, UP, Bhind, Gwalior, Kota and back to Sanand.
The White Route will cover the central India and Eastern India covering MP, Chhatisgarh, Jharkhand, West Bengal, Orissa, Andhra Pradesh and Maharashtra.
The Green Route will be see entire South India including Ahmedabad, Vadodra, Mumbai, Goa, Mysore, Ernakulam, Chennai, Bengaluru, Nashik and back to Sanand.
This contest will bring lots of smiles on the faces of Nano customers. It will also help Tata Motors prove the point that its small car is just like any other - trustworthy and equally capable. If the Nanos can displace 15k kilometers without any major glitches, then it will douse the flames set off by Satish Sawant's Nano.