Sanu Rahman, 24, Syed Zeeshan K, 22, and Syed Arif Ullah, 23, final-year mechanical engineering students studying in HKBK College of Engineering in Hebbal have fabricated a single seater Tata Nano that could be the perfect all-weather form of transportation for rush hour traffic.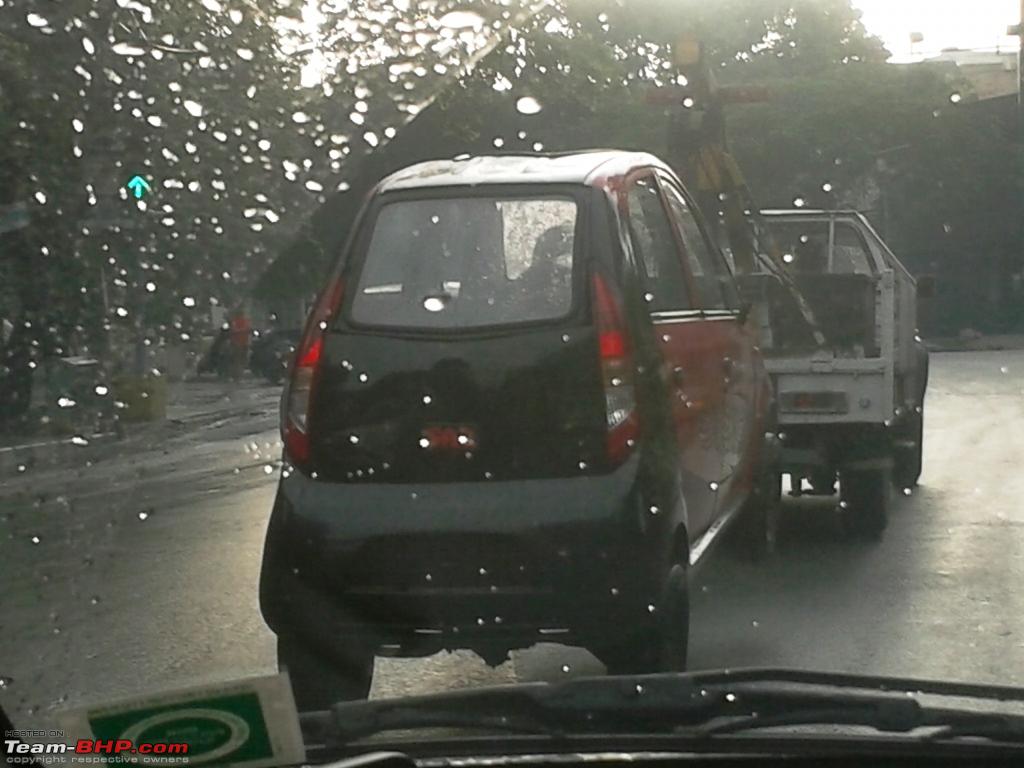 The college students built the prototype you see here with scrap yard parts. A damaged Tata Nano was used as a donor car for the project with the front seats coming of a Daewoo Matiz. The parts could have been damaged or scraped, but the idea is brilliant.
The innovation isn't in the car's looks or compactness. Neither is it in the powertrain which is a bi-fuel, firing gas or petrol. The tilting rear suspension that lets the driver operate it like a motorcycle is its party piece. Think of it as a low-cost Carver that uses automatic tilting technology to keep the cabin balanced under all conditions.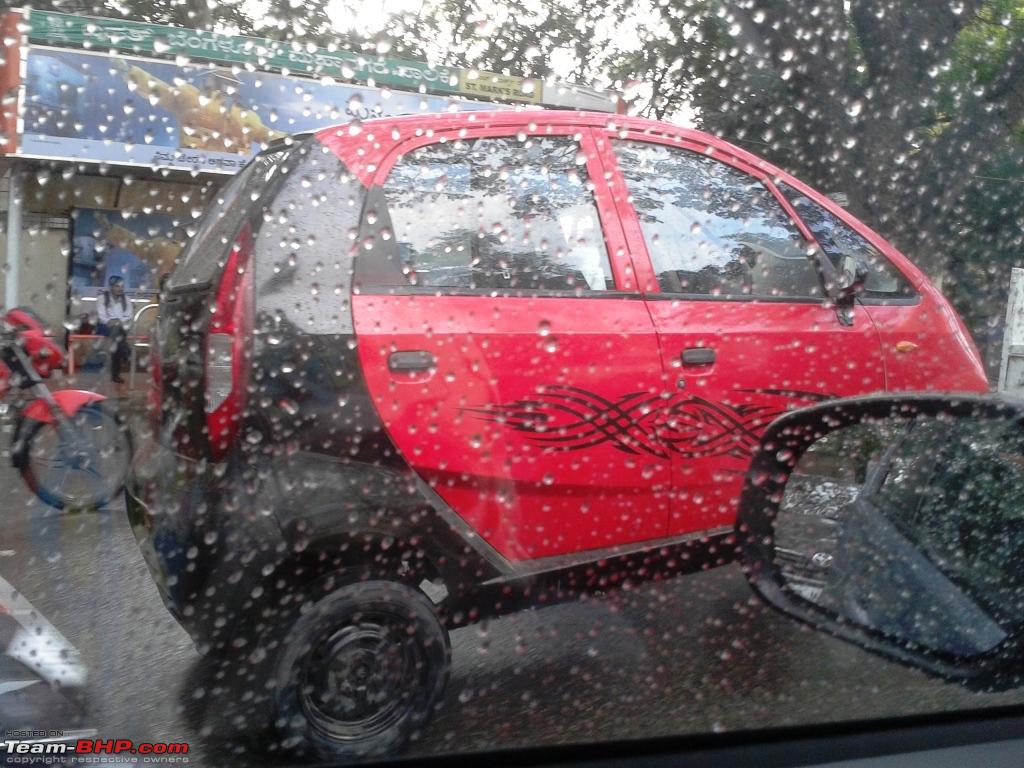 The vehicle may not win any beauty contests or attract companies to bid for the prototype, but these students have presented a very loose idea of a perfect convergence between a motorcycle and a passenger car.
[You can read and see more on this car at Team-BHP.com and Explocity.com]