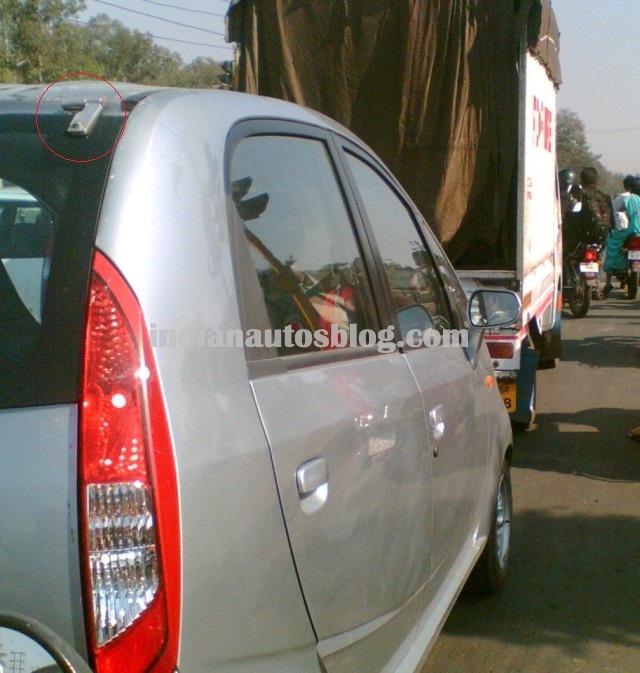 India's leading business magazine BusinessWorld has carried a comprehensive report on the future of the Tata Nano and how Tata Motors is working to resurrect sales of the mini car that is showing another sales decline in the latest issue.
The report states that Nano will receive a few cosmetic upgrades, higher fuel economy and a diesel engine in the next stage. There's no Nano 2 (a thoroughly revised model) as yet. Instead an improved edition with a tweaked engine will come out to encourage more people to come have a look.
The report adds that a micro-hybrid variant (start-stop technology) "may come soon." Tata displayed a special Nano installed with this technology at the Delhi Auto Expo last year.
Tata is also planning to give the Nano new features. Bosch is ready with an inexpensive power steering unit while we have spotted a Nano testing with two ORVMs and a top-hinged rear windshield. The twin cylinder diesel Nano with 40kmpl fuel economy figure could be the next big thing, but to be safe Tata is looking at SAARC countries to create demand. With Sri Lanka and Nepal ticked off, Bangladesh and Pakistan are next on the radar.
On the front end, Tata plans 300-plus exclusive dealerships for the Nano and another 350-odd SNAP (special Nano access points) by the end of 2011. It may also ask select commercial vehicle dealers to sell Nano if the demand rises.
[Source - BusinessWorld.in]