A test mule of an electric variant of the Tata Nano was spotted recently near Coimbatore. The images of the Tata Nano Electric were shared by a Team-BHP reader.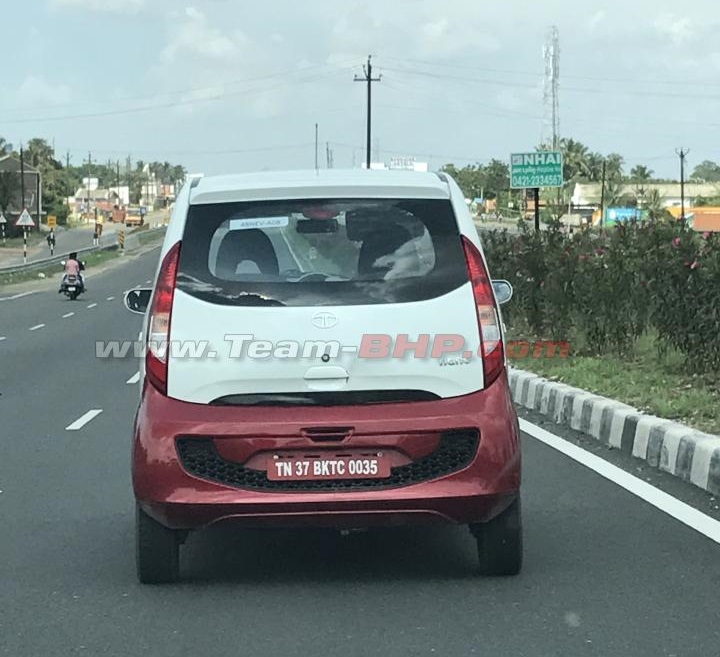 Also Read - Tata Nano Pelican Spied
The test unit may appear to be no different from the standard petrol powered car, but it features an electric powertrain as evident from the '4BNEV-A08' sticker on the rear windshield. It signifies that this particular example is a zero emissions Tata Nano EV that the company is expected to launch in India. Test mules of the Tata Nano Electric have been spotted in the past. When launched, the Nano EV will rival the Mahindra E20 and could work well as an intracity taxi.
Apart from the sticker, there are no tell tale signs that indicate the car draws power from a battery pack. It features the same exterior as the Nano GenX. One is not able to confirm, but it appears that the exhaust system is dismantled.
Despite showing a lot of promise and eliciting a positive response from the Indian public following its global debut in January 2008, the Nano has struggled to live up to that promise in sales. Over the last six months, the Nano has managed to average just under 250 units a month making it one of the lowest selling hatchbacks in the country. This has led to many questioning Tata's decision to keep the Nano in production. The advent of the Tata Nano Electric could be one of the reasons why the company has ensured the car soldiers on.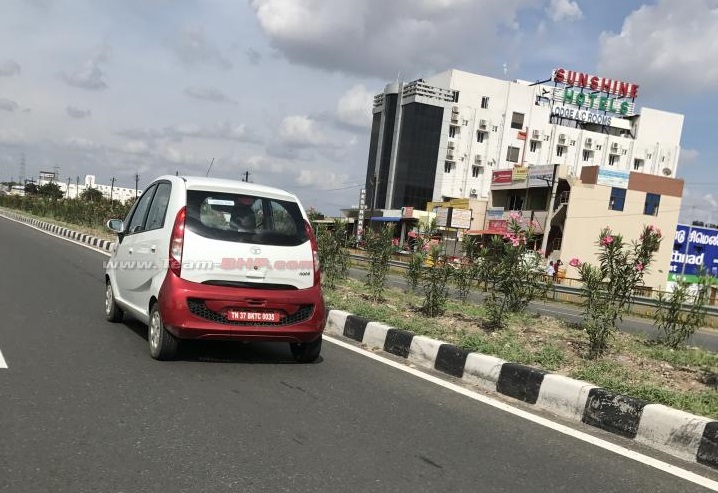 The Tata Motors European Technical Centre (TMETC) based in the UK has been actively developing fully electric compact cars for Tata for over 10 years. They have been responsible for the Bolt EV and the recently unveiled Tiago EV. TMETC is likely to be behind the development of the Tata Nano EV as well.
[source - Team BHP]