Not confirmed for launch by Tata Motors, yet.
Rushlane has posted a slew of spyshots of a regular GenX Tata Nano with camouflaged front and rear bumpers. What's interesting to note, however, is the presence of an exterior fuel filler cap (a first on the Nano), though the publication states it is actually an electric socket.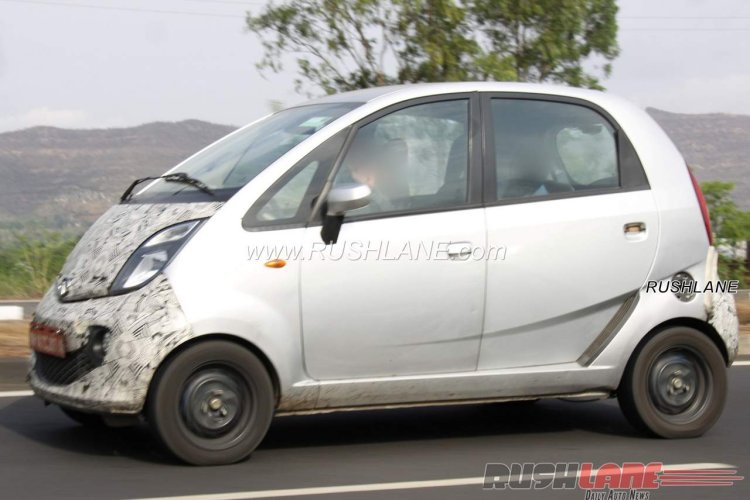 This would further add fuel to the rumors that Tata Motors is indeed working on full electric version of the Tata Nano, rivaling the likes of the Mahindra E20. Another interesting catch in the test mule is that the suspension seems to be compressed to a point where the wheels fill up the wheel wells, which is not seen in the GenX Nano AMT (the heaviest variant in the Nano lineup).
This could be attributed to the heavy lithium batteries required to power the rear-mounted electric motor. Since it's an early test mule, nothing can be confirmed about its specifications or launch date at the moment. It could also be the rumored three-cylinder variant of the Nano that is reportedly in the works for launch in the near future.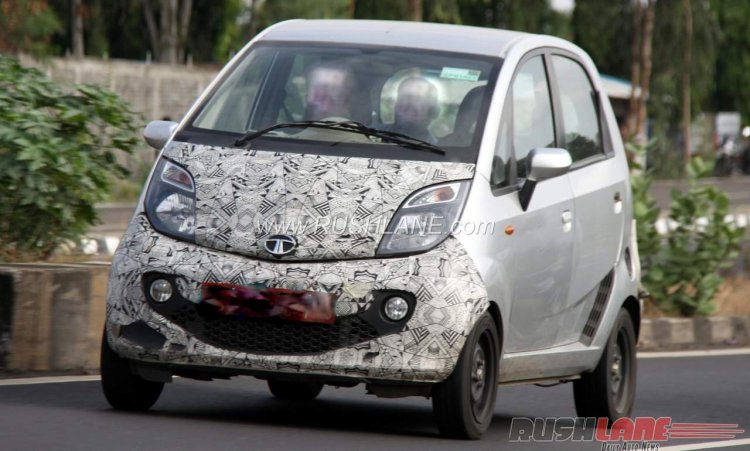 Also Read: 2015 Tata GenX Nano Easy Shift (AMT) – Review
Given the various incentives offered on electric vehicles as well as the ease of driving a mini EV for quick city runabouts, a Tata Nano EV could be an appealing, environmentally-friendly option for city dwellers.
[Source: Rushlane]