[Update: Team BHP informs us that this is the petrol powered Nano, though the fuel dispenser reads diesel, it dispenses only petrol.]
These spy images courtesy of Team BHP show a Tata Nano with a camouflaged hatch and front bumper, filling up on diesel somewhere in Maharashtra (if you notice carefully, the petrol dispensing pump is located in front of the diesel pump and from the positioning of this test mule, we conclude that this is a diesel powered Nano). The positioning of the exhaust pipe is also different on this test mule.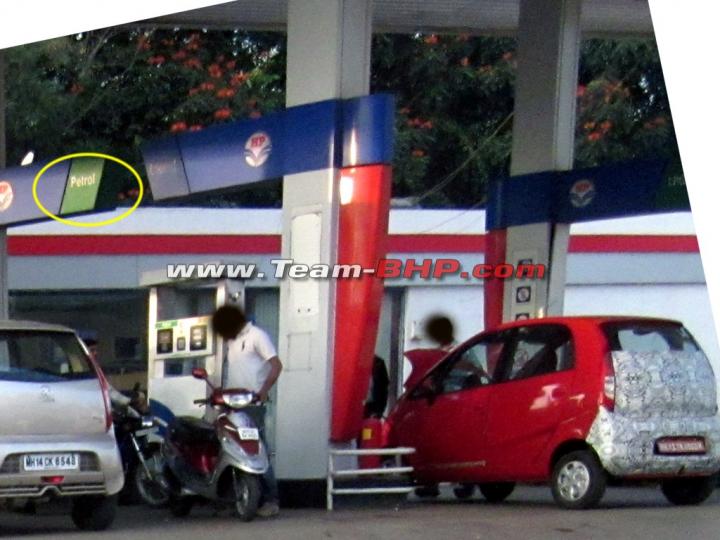 Powering the diesel Nano could be an 800cc, twin-cylinder engine producing about 40 bhp at 4,000 rpm. The turbocharger for this engine could be made by Garrett Turbochargers. We expect the ARAI rated fuel efficiency at about 35 km/l, thus making the Nano diesel the most fuel economical car in the country.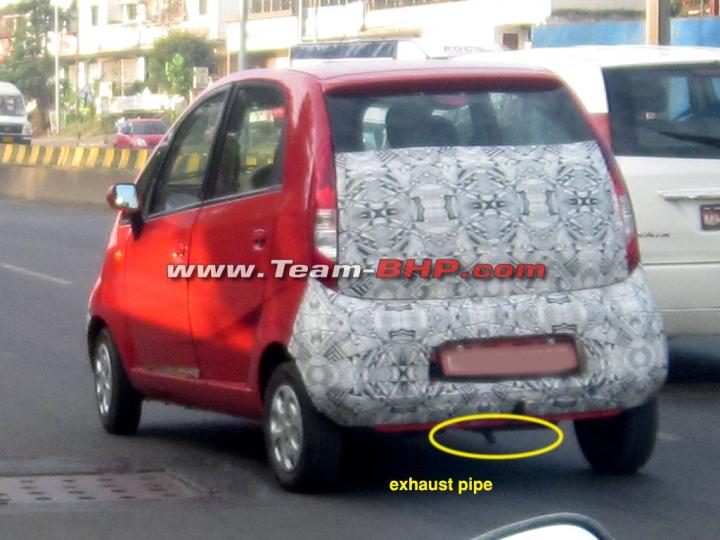 Previous spy images have shown the Nano diesel sporting a conventional hatch with a handle and a keyhole located on the bottom of the door, while the design of the rear windscreen is also new. Other cosmetic changes come in the form of redesigned front and rear bumpers. While the rear bumper would get a larger air intake, the front bumper would give the Nano a 'smiley' face.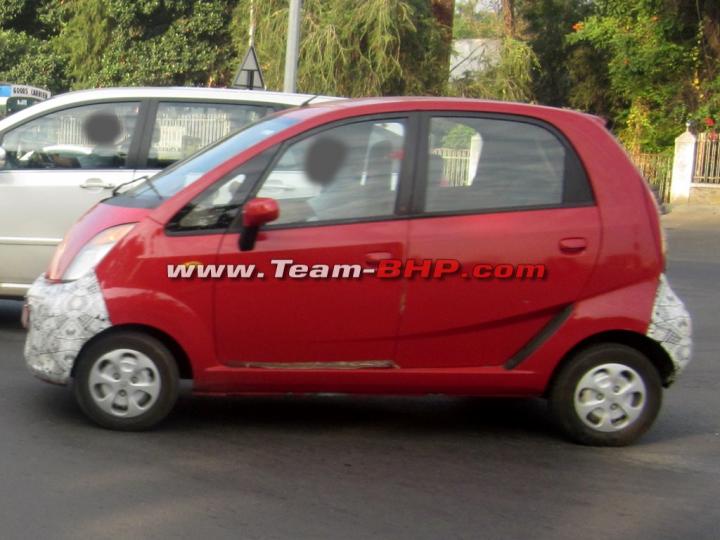 Tata Motors Managing Director and CEO, Mr. Karl Slym, confirmed that the Nano diesel will launch this financial year and as a result, we expect Tata to show the diesel Nano at the 2014 Auto Expo in February.