New spyshots of a camouflaged Tata Nano have been posted by Auto Column. While the camouflage points to a redesign, this could be a diesel Nano, or a more powerful petrol Nano for that matter.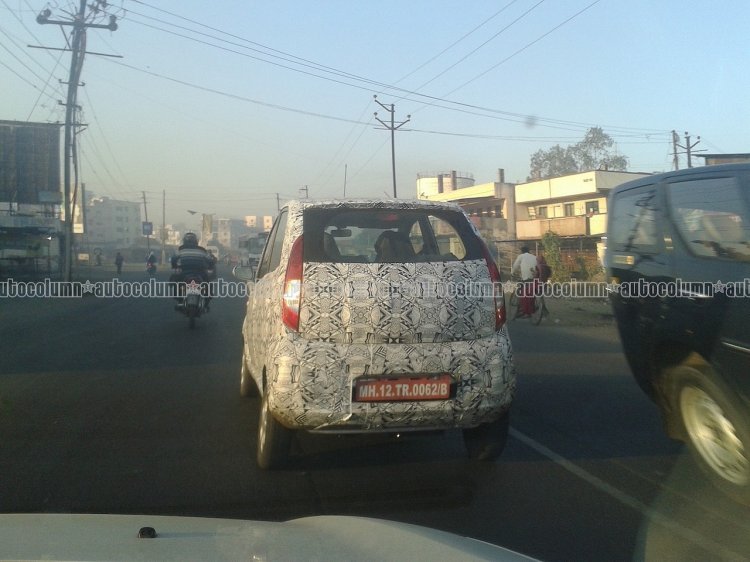 After a close look at these images, we can conclude that while the front bumper is different, the rest of the car seems identical to any other Nano.
Earlier this year, a Nano with an openable hatch and a differently designed rear windscreen was caught testing, and we don't find any of those features on this test mule.
According to Tata Motors boss, Karl Slym, the company will launch the Nano diesel this financial year. While details about the engine are based on unconfirmed reports, we are not silly to think that a diesel powered Nano could be India's most fuel economical car.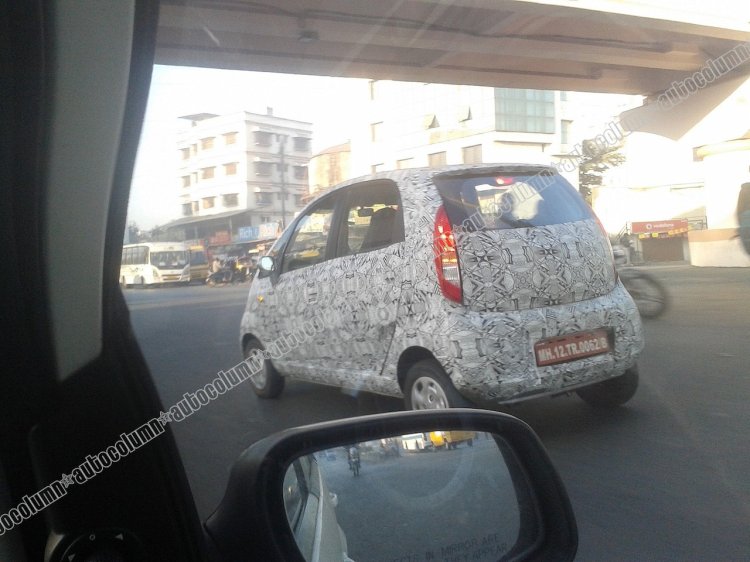 Motivation could come from a twin-cylinder, 800 cc engine producing power in the region of 40 bhp at 4,000 rpm. Its believed that Garrett Turbochargers are responsible for developing a small turbo for this engine.
Before Tata launches the diesel Nano though, a power-steering-equipped Nano, dubbed Nano Twist, will be introduced on January 15. So then will we get to see the long-awaited diesel Nano at the Auto Expo in February next year?
Tata Nano Diesel Spied Image Gallery