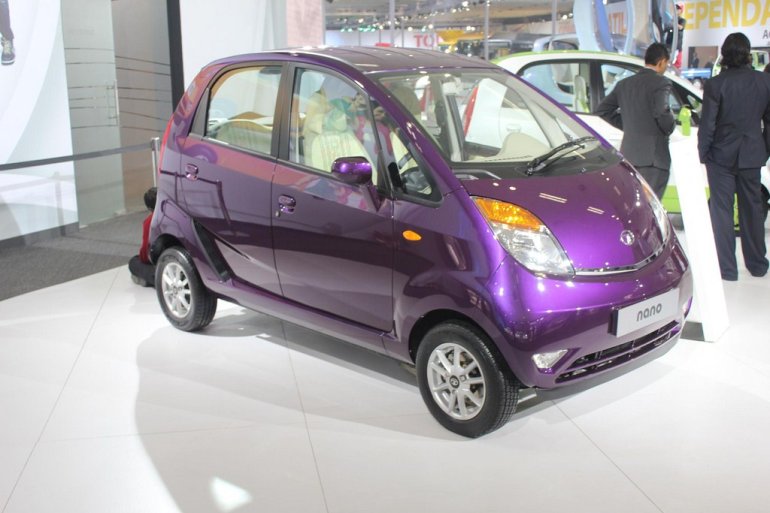 From spreading out to neighboring countries like Sri Lanka and Nepal, indulging in diamonds and gold to celebrate 5,000 years of Indian jewellery, having a whacked-out sibling powered by a 1,600cc superbike engine and the lover-boy Valentine edition, to presenting itself in Europe as the crisis-ducking transportation solution, the Nano's enjoyed a larger than life image.
In spite of people comparing it to Pokemon, asking it to be fitted with a fire extinguisher or calling it a sales dud, the Nano has found ways to fly through turbulent weather and emerge with the wings in tact.
Now that the worst is behind it, the Nano is looking to conquer the world. After Sri Lanka and Nepal, Tata Motors will export around 2,000 units of the Nano to Bangladesh starting early next month. The figure will be adjusted further according to the demand. Bangladesh's import duty is over 100% pushing the price of the car targeted at the middle class to around a whooping 500,000 taka (3 lakh rupees)
Used cars from Japan account for most of the traffic in Bangladesh's roads as they are renowned for their fuel economy, reliability and quality. Many Bangladeshi drivers have converted their cars to run on gas, a cheaper fuel. But then again, they are expensive. Indian cars couldn't fascinate the Bangladeshis, except for some Ambassador taxis in Dhaka you'd be lucky to spot any.
The Nitol-Niloy Group, official distributors of Tata Motors products, is also mulling over a small assembly plant in Bangladesh, but that entirely depends on the demand and the health of sales. The CKD units can be shipped from the Sanand plant reducing the import duty, but to make an investment to run an assembly line is not a decision that we'd want to make before the Nano is accepted for what it is.
[Inputs from Reuters.com]