Mr. Ratan Tata, chairman of Tata group has hinted that the Tata Nano is all set to enter America by 2015.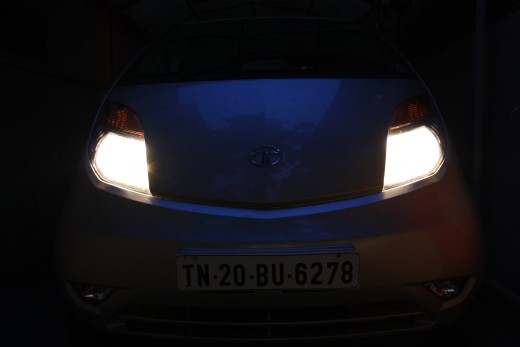 Speaking to Automotive News on the side lines of a JLR dealership inauguration in the U.S., Mr. Tata said: "The U.S. is a very enticing market. We are redesigning the Nano for both Europe and the U.S."
The Nano in its low cost avatar hasn't realized its full potential here in India and hence the U.S. version will be much more sophisticated. Mr. Tata said the mini car will come with standard features like power steering, traction control, ABS, airbags, etc but still it will be priced less than $10,000 (around Rs. 5.3 lakhs).
Tata could make use of the Megapixel concept that was showcased at the Geneva motor show as the base for the redesigned Nano. The US and Europe specific Nano will also get a bigger engine and is expected to enter the markets by 2015 though no details about the distribution chain in the U.S. has been divulged.
When asked about the scope of Nano in America, Mr. Tata said: "The Smart and the Fiat 500 have high sticker prices, and people buy them because they are small cars..but everyone knows you put a lot of money into it. We hope that the sub-$10,000 car has appeal."
The ultra low cost image is partly a reason why people move away from the potent Nano and Tata could sell the U.S. spec car in India as a flagship variant of the Nano brand, to pump up the desirability quotient.
[Source: Autonews.com]