The Tata Nano maybe in a worrisome state today but the company is hoping that the forthcoming 2013 model of the little hatchback would act as a savior.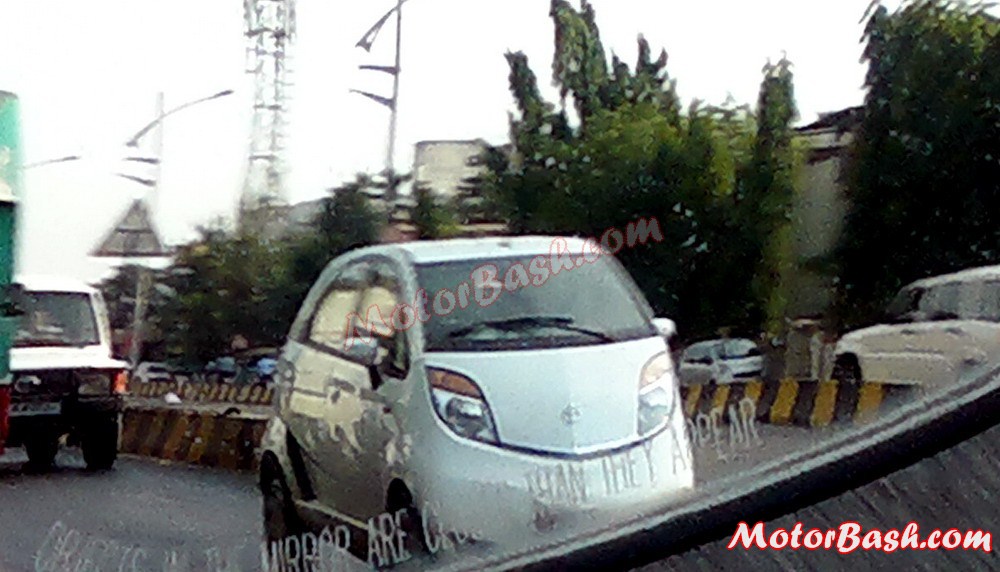 Sales in the recent months have not been encouraging for the tiny runabout. With each passing day, low capacity utilization at Sanand and a declining auto market hurts the company and its dealers.
The Nano brand desperately needs equity strengthening and that is expected from the Nano 2013.
Here are the spyshots of the updated version of the car spotted by our friends at Motorbash.com. For new readers, we've already presented the fully revealing spyhshots of the car from its promo shooting.
Just like the Nano 2012, the Nano 2013 comes with an array of minor improvements to uplift the road presence. The refreshed Nano gets chrome strips on the bonnet lip and at the rear fascia, just above the bumper. The rear bumper has additional air vents to facilitate better ventilation for the rear mounted engine.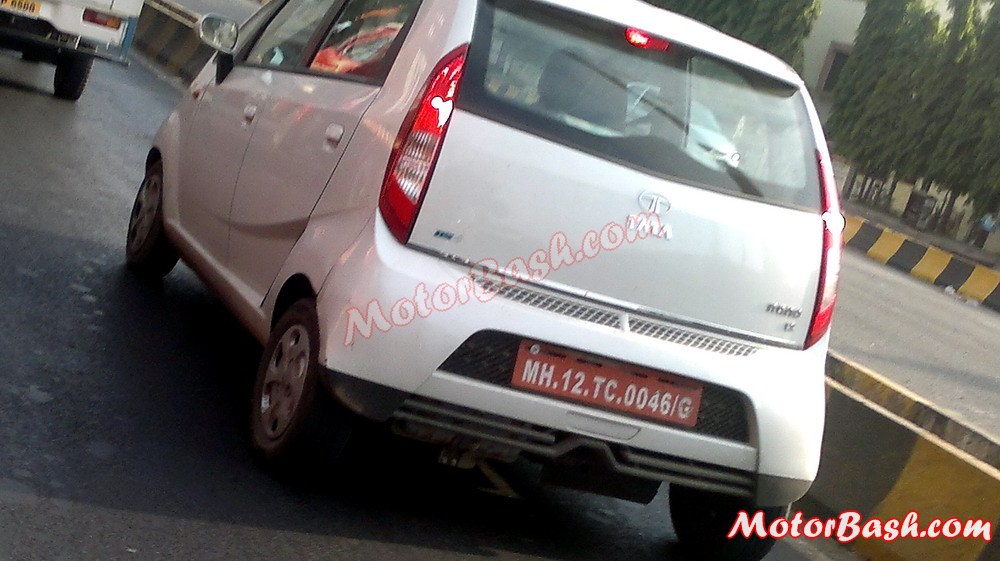 A blue exterior color option has been included to the existing options. In addition there were speculations of a traditional hinged hatch in future updates. However, there is no evidence of it on the 2013 model. The interior is expected to get minor improvements including the relocation of the hazard light switch from the steering column to between the central air con vents.
Mechanically, the 2013 car maybe no different as the maximum performance is believed to have already been extracted on the 2012 edition. Given that the shoot for the promos is complete, we expect the Nano 2013 to be launched soon.
In addition to petrol variants, Tata is working on the CNG and diesel variants of the Nano which would be launched in the months ahead. Tata really needs to fast forward the launches to revive Nano sales.
[Source: Motorbash.com]