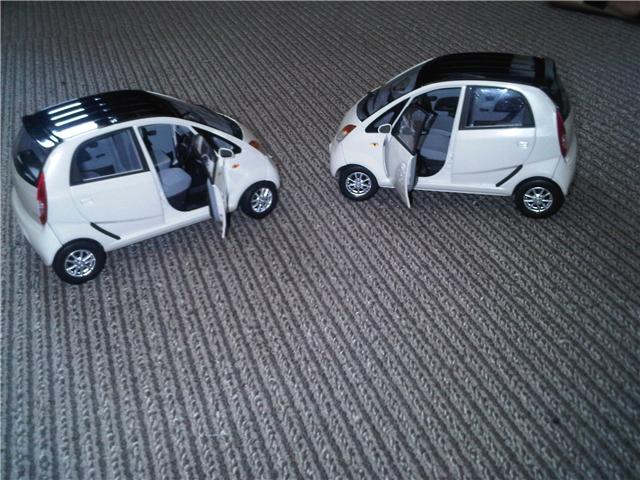 There is no doubt about the fact that the Tata Nano is the world's cheapest car. But, if you want to have the title of owner of the world's cheapest Tata Nano, then you definitely have to get yourself one of these.
This is a 1:18 scale replica of the World's Cheapest Car, the Tata Nano. It is a replica scale model with the exact same details as a regular Tata Nano. It has opening doors and cool looking alloy rims.
The price of this scale model is not known as of now, but given the Nano's World's Cheapest Car price tag, shouldn't this be the world's cheapest scale model of a car?
Update - Here are some more images sent in by IAB reader Cyrus Dhabhar
Tata Nano diecast model Image Gallery